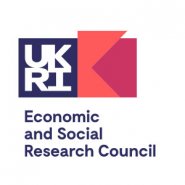 Machine learning in international trade research – Evaluating the impact of trade agreements
Overview
International trade is of vital importance for modern economies, and governments around the world try to shape their countries' exports and imports through numerous interventions. Given the problems facing trade negotiations through the World Trade Organization (WTO), countries have increasingly turned to preferential trade agreements (PTAs) involving only one or a small number of partners.
A key question in international trade research is how to estimate the effects of PTAs and their individual provisions on trade flows. Prof Holger Breinlich's ESRC funded research argues that methods from the machine learning literature can help address this challenge, and that they are often superior to existing approaches.
Machine learning refers to algorithms used for statistical prediction that are trained on subsets of the available data to make forecasts of quantifiable outcomes (here: trade flows). While such algorithms have started to be applied in economic research, they have not been used for the analysis of PTAs nor in international economics more generally.
This ESRC IAA funded project utilised 'rapid response' funding to help Prof Breinlich recruit an RA from the LSE Summer Intern programme, to work for two months on specific software packages that implement the statistical methods developed in this project for use with standard econometric software such as R. The goal was to develop an R-package which allows users to apply the methods developed in Prof. Breinlich's research to predict the likely effects of future trade agreements negotiated by the UK or other governments.
Team
Principal Investigator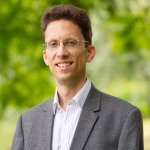 Professor Holger Breinlich
Biography
Holger Breinlich joined the School of Economics in April 2018, having held previous positions at the University of Essex, the University of Mannheim and the University of Nottingham. Holger obtained his PhD from the London School of Economics in 2006.
Impact
Prof Breinlich's existing ESRC funded project deepens our understanding of how PTAs impact trade flows. This, and the empirical techniques developed, will help researchers and policymakers involved in the design and evaluation of PTAs and ultimately contribute to a better, more evidence-based trade policy. ESRC IAA rapid response funding serves to support the success of this.
This research will benefit policymakers from a range of institutions. These include UK government departments such as the Department for International Trade (DIT) and the Department for Exiting the European Union (DExEU); international organisations such as the WTO, OECD, IMF and the World Bank; central banks such as the Bank of England; and industry organisations such as the Confederation of British Industry or the British Chambers of Commerce.
Target user groups were to be reached through a variety of approaches, including policy briefings, publications targeted at non-academic audiences, conferences and invited presentations, and a project conference. Custom-made packages for standard statistical software will be provided to help users implement techniques that are developed and the final part of the project (measuring the impact of trade agreement provisions) was supported by the World Bank. This enhances the impact of the research, both directly because the World Bank is a potential user itself as well as indirectly through the Bank's network of stakeholders interested in the effects of trade agreement provisions.
Impact Acceleration Account awarded projects
Our projects are all playing their part in turning social science research outcomes into meaningful impact that will touch our lives and communities.