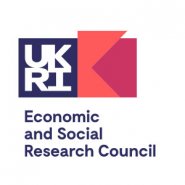 Perceptual quality enhancements for 8K CCTV video compression
Overview
Fatalities on the railways are a major source of disruption, however the visual evidence produced by rail forward-facing CCTV are usually of poor quality and this can have significant consequences on resolving incidents. When a "person struck by a train" incident happens the lack of good quality visual evidence can lead to the incident being declared as "unexplained" adding up to 2 hours to resolve such an incident. This project will build on the successes of a previous project and provide guidance on how to better capture rail forward-facing CCTV video based on improvements offered by 4KUHD and 8KUHD resolutions to rail emergency responders and video systems providers. 
Team
Principal Investigator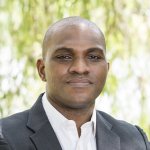 Dr Femi Adeyemi-Ejeye
Senior Lecturer in Video Technology
Biography
I am always on the lookout for excellent PhD students and the university has funding to support such students, so please don't hesitate to contact me if you have ideas on QoE, Video Quality and Video compression.
I joined Film and Video Production Technology as a Lecturer in 2017. Prior to this, I work at Kingston University on a Knowledge Transfer Partnership (KTP) project which developed a prototype Analogue-Hybrid Multi-Occupant Visitor communication interface for door intercom systems, in collaboration. I was awarded a PhD from the University of Essex in 2015 with my thesis, entitled: "Ultra-High Definition Wireless Video Streaming", which was concerned with enhanced compression techniques for 4k and 8k UHDTV with particular emphasis on wireless and IP network applications, with part of my research leading to the trials of Internet broadcast of 4k UHDTV in 2014.
Co-Investigator
Impact
This project will provide both optimal visual quality parameters and video compression strategies for video storage for the rail industry. The impact generated by this project will be as follows:
Societal impact
This project will further help reduce the time taken to investigate incidents on trains, thereby making it quicker for services to resume rail services after a "person struck by a train" incident. This is because ultra-high-resolution videos will capture superior quality visual data to help emergency responders quickly ascertain the problem rather than categorise it as "unexplained". In addition, due to improved visual quality data provided, computer vision algorithms can be applied in the future to notify train drivers of objects/persons on the railway, thereby making the driver slow down to prevent future incidents. This will be measured based on consumer feedback to rail operators.
Economic Impact
This project will generate results that will be used to optimise a product in the pipeline from a previous project. This will be considered successful when the product is launched. This product will provide storage cost saving, by reducing the time take to transfer high-quality video from train to shore or from train to cloud-based operations. This product will also provide human costs savings by reducing the time required to deal with incidents on the rail network. In addition, the resulting optimised parameters can be transferred to manufacturers and/or architects of CCTV applications to enable them to optimise their future products.
Academic Impact
This project aims to publish two outputs (1 journal paper and 1 ITU technical report). It will also generate a dataset that will be freely available for future research.
Impact Acceleration Account awarded projects
Our projects are all playing their part in turning social science research outcomes into meaningful impact that will touch our lives and communities.