Postural stability and kinematics of dachshunds
Project aims
This study aims to help vets to get an objective picture of what healthy dog core stability looks like so they can make evidence-based decisions about the rehabilitation of dogs with certain neurological problems and also aims to improve the understanding of how this breed of dogs move.
We are studying several biomechanical aspects of smooth, long and wire haired miniature Dachshunds – a breed prone to spinal problems. The study consists in studying:
The core stability of normal dogs and use it as a control to compare it against patients under physiotherapy and rehabilitation treatments
The paws pressure distribution and full body kinematics during gait including spinal 3-D motion.
The study is taking place in Surrey's Gait Analysis Laboratory of Biomedical Engineering, University of Surrey, School of Mechanical Engineering Sciences, using a 3D motion capture camera system, foot pressure analysis and force plates.
Team
Project team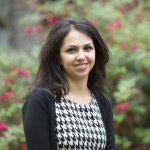 Biography
Aliah obtained her BEng degree in Biomedical Engineering from the University of Birmingham in 2006 and her PhD from Imperial College London in 2010.
Her PhD focused on developing methods for accurate tracking of scapular movement in-vivo. Following her PhD, she worked as a postdoctoral researcher at the same institution investigating the efficacy of physiotherapeutic rehabilitation techniques of the shoulder in people suffering from shoulder impingement.
She joined the University of Surrey in July 2011 as a lecturer in Human Movement Analysis.
Her current research interests are in inter-segmental coordination patterns and movement variability with applications in upper-limb movement, ageing and amputee gait.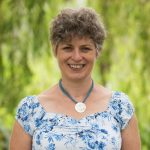 Professor Clare Rusbridge
Professor in Veterinary Neurology
Biography
Dr Clare Rusbridge graduated from the University of Glasgow in 1991 and following an internship at the University of Pennsylvania and general practice in Cambridgeshire, she completed a BSAVA/Petsavers Residency and was Staff Clinician in Neurology at the Royal Veterinary College. She became a Diplomate of the European College of Veterinary Neurology in 1996 and a RCVS Specialist in 1999. In 2007 she was awarded a PhD from Utrecht University for her thesis on Chiari-like malformation & Syringomyelia.
For 16 years she operated a neurology and neurosurgery referral service at the Stone Lion Veterinary Hospital in Wimbledon. In September 2013 Clare joined Fitzpatrick Referrals and the University of Surrey. Her professional interests include epilepsy, neuropathic pain, inherited diseases, and rehabilitation following spinal injury. She treats many animals with painful and/or distressing inherited disease which motivates her research aiming to find a better way of diagnosing, treating and preventing these conditions. She was awarded the J. A. Wright (a.k.a. James Herriot) Memorial Award by The Blue Cross Animal Welfare Charity in 2011 for her work with syringomyelia, in 2014 she received the FECVA award for best original paper also on syringomyelia and in 2016 she was made a Fellow of the Royal College of Veterinary Surgeons for meritorious contribution to knowledge. Clare is has authored or co-authored over 90 scientific articles and book chapters including being co-editor for a medical textbook on Syringomyelia published by Springer.
Research groups and centres
Our research is supported by research groups and centres of excellence.