Business
Within the Centre of Research and Enterprise, we are globally recognised for providing industry-specific business services and educational programmes in hospitality, tourism, events and transport management. We offer innovative business solutions, practical executive education learning courses and consultancy interventions aimed at improving commercial performance, experiential customer service, staff development and strategic thinking within organisations.
Find a course
Our courses are flexible and modular with some content online to suit complex, fast-paced operational environments. By blending world-leading academia with our industry expert network, our courses are engaging, interactive and relevant.
Degree apprenticeships
An apprenticeship is a job that combines on-the-job training with a relevant course of study. Degree apprenticeships are a great way for you to learn new skills for your industry.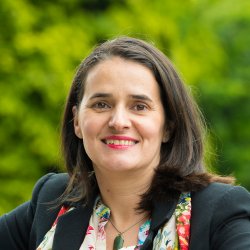 "Investing in people is crucial to retain and grow a sustainable competitive advantage. We offer professional development courses, bespoke solutions and business consultancy to help organisations develop their competitive advantage and overcome complex issues."
Nathalie Hinds, Executive Education Manager
Get involved
Find out how to become a mentor and how your organisation can benefit from our degree apprenticeships.
Bespoke training
We aim to understand your organisation's challenges and those of industry, to design bespoke solutions that meet your needs. Contact us to find out how we can work with you.
Areas of expertise
Emerging trends: robotics and AI
Entrepreneurship
Ethics and CSR
Managing a multi-generational workforce, including managing different behaviours at work
Reflective practice: professional application of analysis and critical evaluation
Social media and competitiveness in a digital age
Staff emotional intelligence, wellbeing and resilience
Strategic revenue management
Sustainability
Talent development and talent retention strategy.
Technology, change and innovation