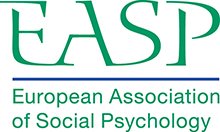 European Association of Social Psychology (EASP) Summer School
Welcome to the website for the 2020 European Association of Social Psychology (EASP).
Workshops
At the 2020 EASP Summer School, students will spend much of their time enrolled in one of five themed workshops:
Cost and funding
The fee for the Summer School will be £450 (UK Pounds). This fee includes single-room accommodation on the University of Surrey campus in Guildford, breakfast and lunch. Students are responsible for their own travel costs and arrangements to and from the University of Surrey.
Some bursaries are available to support participation from countries under-represented in EASP outside of Western Europe. Please see Diversity in the EASP: A Preliminary Report (for a list of Western European countries). Bursaries will be allocated to graduate members of EASP only, and first to those who are both nationals of, and studying in, under-represented countries. If available, bursaries will be allocated secondarily, to nationals of underrepresented countries studying in Western Europe. 
How to apply
To apply you will need to:
Complete a student application form.
Ask an established academic to complete an academic reference, please note:

Your academic referee will usually be your PhD supervisor, but this need not be the case in special circumstances.
Each supervisor can recommend one and only one student for the 2020 EASP Summer School.
Application deadline
To consider your application, we will need to receive both your student application form and your supervisor's academic reference by 13 December 2019.
Please email you completed application to: 2020EASPSummer@surrey.ac.uk.
Please note: only one student per supervisor is permitted to apply for the Summer School. Priority will be given to EASP postgraduate members, and to students who are advanced in their studies, and who would be ineligible to apply for the next 2021 EASP Summer School. 
Contact us
Please direct inquiries the 2020 EASP Summer School Director at Peter Hegarty (p.hegarty@surrey.ac.uk).
Organising Committee: 2020 EASP Summer School
Overall director