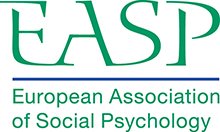 Social Cognition Workshop
Workshop description
Social cognition is a core area of social psychology because cognition lies beneath many social phenomena, such as language, attitudes, and the perception of the self and other individuals and groups. This field considers the interpersonal level beside the intergroup level (categorisation and stereotyping), thus linking individual thought processes to the structuring of the social world.
The expertise of the social cognitive psychologists in this workshop focuses on how we actively search for information in the social world, interpret it, and act on it in our interactions with others. These thought processes can structure our social relationships in such contexts as impression formation at the interpersonal and intergroup level (e.g., Brambilla, Rusconi, Sacchi, & Cherubini, 2011; Rusconi, Sacchi, Capellini, Brambilla, & Cherubini, 2017) and whom to include in our everyday activities (Alsamih, Tenenbaum, & Rusconi, under review).
This workshop will also focus on how we form split-second perceptions of other individuals by using, for instance, facial cues to categorize others into social groups, perceive their emotional states, or infer their personality (e.g., Freeman & Johnson, 2016). It will thus ensure that students are up to date on recent developments in social cognition and their applications. One of its distinct strengths will be the opportunity to work with experts in the social cognition of both children and adults.