Events
Find out more about our events.
GradInvest 2021 | 26 May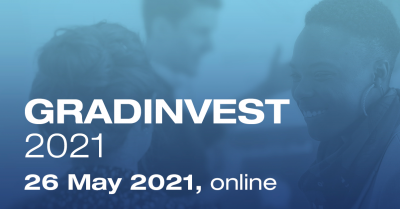 SETsquared's GradInvest 2021
Investing in business growth & graduate talent
26 May 2021, 9am online
Can you offer your expertise to help fledgling businesses? Are you looking for hot prospects to take part in your accelerator programme?
GradInvest 2021 offers you an exclusive opportunity to get early access to the hottest new start-ups being developed by graduates from five research-intensive universities (Bath, Bristol, Exeter, Southampton and Surrey) with proven track records for enterprise.
We're delighted to announce that Kidpreneur Klub, Instant Swim, Arkabs and LabCycle Ltd will be representing the University of Surrey.
13 ventures will showcase and pitch for your support to move to the next level. For some that will be seed investment, for others, it will be about finding the right grant funding, expertise, mentorship or accelerator programme to ignite their growth.
Find out more about GradInvest and register now: https://bcn.to/8zn
All the ventures are seeking investments in the range of £25k - £250k. See the full line-up at https://bcn.to/8z5
Sustainability Hackathon | 14 - 16 June 2021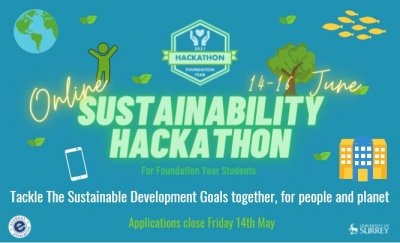 Interested in tackling world sustainability problems such as reducing poverty, cleaning up our oceans and improving equality?
Join this exciting event to take on some of the Sustainable Development Goals (SDGs) together for people and planet, in the Sustainability Hackathon this summer!
Open for all Foundation year students, you will meet online and form teams with others from mixed disciplines, where everyone can show their strengths and ideas. Over 3 days you will work together on solutions to some problem statements relating to sustainability locally and will then have a week to hone your pitch before presenting to a panel of experts for the chance to win cash prizes!
This hackathon is brought to you by Student Enterprise and the University of Surrey sustainability team, supported by the all Foundation courses and the library.
Apply for your place by 14th May here: https://forms.office.com/r/QxhVtiMwv5
What it takes to become a successful entrepreneur
We don't currently have any upcoming events. Check back soon for further announcements.