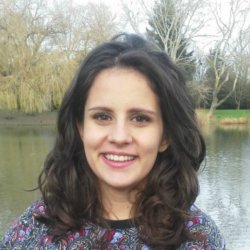 Beatriz Marques
"Coming to study International Politics at the University of Surrey was one of the best decisions."
"International politics for me is all about history in the making on a global scale. It is a degree that can open a lot of doors especially at the University of Surrey because of the outstanding chance to complete the professional training year.
In my Professional Training placement year, I travelled to Brazil where I spent the first three months at a communication agency and the last six months at the British Consulate. After completing the year, I feel more confident and motivated in my approach to work.
I learnt a lot about self-motivation and creating opportunities for yourself, especially in my first placement where I built up the courage to ask my bosses to participate in meetings more.
A politics lecturer from the University of Surrey visited me at both my placements even though I was abroad; something that I found both incredible and extremely beneficial as I felt very supported. One of the highlights of the year was creating valuable contacts within the British Consulate.
I have developed so many skills from organisation, independence and time management to analytical and critical thinking. I was able to apply the knowledge I had learnt during my degree to a work environment and I am now aware of all the different professional opportunities I can go into once I graduate.
"I was also personally involved with Prince Harry's visit to Brazil and getting to meet him was a once in a lifetime opportunity."
Because of the Professional Training placement, now that I am applying to jobs I don't just have a strong academic background but I also have an excellent professional background which is the perfect combination for any employer.
I find the Department to be extremely supportive and understanding of me and all my peers.
Because the cohort is relatively small, it is easy to form a relationship with your lecturers who go out their way to help their students.
Coming to study International Politics at the University of Surrey was one of the best decisions. It is an incredible course with up-to-date, relevant and diverse modules. I have had some extremely happy years and I would recommend it to anyone."
Discover our programmes in the field of Politics and learn more about our undergraduate BSc International Politics.