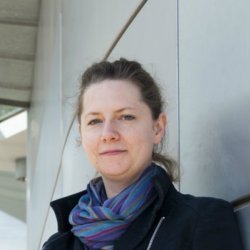 Kelly Vaughan
"The MSc programme at the University of Surrey was suggested to me by my manager and I believe that I would be hard pushed to find another course more appropriate for my role."
Course
Veterinary Microbiology
"The course requires a lot of dedication and hard work, particularly if you are also working full time, but I receive support from my personal tutor and programme director at Surrey, as well as from my work colleagues at the Animal and Plant Health Agency.
I completed my BSc (Hons) Applied Animal Science several years ago, so I have enjoyed returning to education, meeting fellow students who share the same interests as me and being taught by people who have a passion for their chosen specialist field.
I will apply what I have learnt during the course in my day-to-day work at the Animal and Plant Health Agency, and hopefully my new knowledge will mean I stand a better chance of promotion in the future."
Find out more about our Veterinary Medicine and Science programmes.