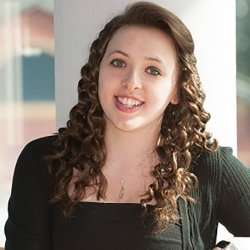 Lorraine Ezra
"The opportunity for Professional Training and the range of placements offered were the main reasons I chose Surrey."
"I decided to spend my placement with De La Rue, a company that researches and develops security features. Working in De La Rue's Technical Liaison team in the R&D department, I was involved in testing the durability of new and launched security products and banknotes. I'm sure most of us have accidentally put a £10 note in the wash. One of our tasks, therefore, was to test them to ensure that they endure and still have value when they come out.
I conducted two main research projects while on placement: one researching the surface energy of polymers used in the banknote industry; the other creating methods to analyse samples in order to help develop new specifications.
As a result, I gained lots of technical knowledge in an area that we don't study at university, and learned how to start and progress a research project. I also improved my organisational and time management skills and got useful practice in professional report writing and making presentations. In fact one of my proudest achievements during the year was presenting my work to the CEO of the company.
Along with colleagues from De La Rue, I also took part in a three peaks challenge, climbing Ben Nevis, Scafell Pike and Snowden in 24 hours and raising over £4,000 for kidney research.
The opportunity for Professional Training was one of the main reasons why I chose Surrey and the range of placements offered was also a factor. It meant that I could 'try out' a specific area of chemistry and see if it was for me before I graduated.
I'd definitely recommend doing a Professional Training year as it really does help you grow in chemistry, and also helps you decide what area you want to go into after graduation."
Discover more about our chemistry programmes, including our MChem Chemistry.