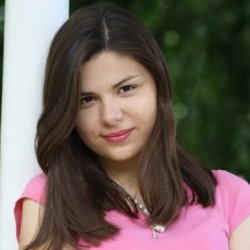 Sophie Ruffett
"I have grown to be a more confident and adaptable person, surrounded by a community of supportive individuals at the University of Surrey."
Course
Sociology
Placement company
Marketing department at the University of Surrey
"The first time I visited the University of Surrey, I absolutely fell in love with it. The campus is a relaxing place with a beautiful lake. It has everything you need and plenty of places to socialise. Everyone I met at the Open Day was welcoming and extremely friendly. They cared about me as an individual and this was certainly the case when I arrived as a student at Surrey.
My lecturers are fantastic because they are all active social researchers. They are real experts on the topics we learn and therefore, they are very useful when answering questions which they do so willingly and passionately.
I have particularly enjoyed discovering more about conducting social research. I love learning different approaches and methods in depth which will be transferrable skills when I graduate. Already in my professional training year, I have used the interviewing techniques that I have learnt.
I undertook my placement year in the Marketing department at the University. It was fascinating to see another side of Surrey. I have had a well-rounded experience where I explored different areas from event management, filming, content writing and social media to working on university wide campaigns. It was intriguing to see how marketing can work in the UK but also how to target it on an international scale.
During my time here at Surrey, I joined StagTV (the university's student television station) where I was vice president in my second year. I learnt a lot of lessons in leadership, organisation and communication which have really benefitted me, as well as practical skills on how to present, film and edit. I have also helped organise and advertise volunteering events with Do>More (volunteering society) and I joined forces with my coursemates to set up the Sociology departmental society.  In addition, I represented the views of my course mates as an academic rep. At the end of my first year, I was lucky enough to win Best Newcomer at the student union's awards.
The University of Surrey was the best place for me because of all the exciting opportunities I have had to try new things which I would not have otherwise experienced. I have grown to be a more confident and adaptable person, surrounded by a community of supportive individuals."
Discover more about our sociology programmes, including our BSc Sociology.