Hospitality and catering
Sustainability is at the core of our catering outlet operations.
Key successes
To reduce our impact on the environment, the following measures have been taken:
We have transitioned to compostable packaging in most of our outlets. This can be disposed of in our dedicated food waste bins and is transformed into peat-free fertiliser.
We have introduced a 5p cup charge for disposable coffee cups bought in our catering outlets. This has saved over 44,000 cups from being sent to landfill. The proceeds from this charge are sent to charity.
We sell reusable coffee cups across a variety of catering outlets.
We have introduced canned water options across some catering outlets to help eliminate single use plastics.
We have eliminated single use straws and plastic bags from the Students' Union's nightclub.
We have eliminated plastic bags and introduced a whole section of sustainable toiletries and cleaning products in our campus shop.
Growing food on campus
A community garden managed by the University of Surrey Garden Society provides space on campus for growing food. The garden is also used as a recreational space by staff and students.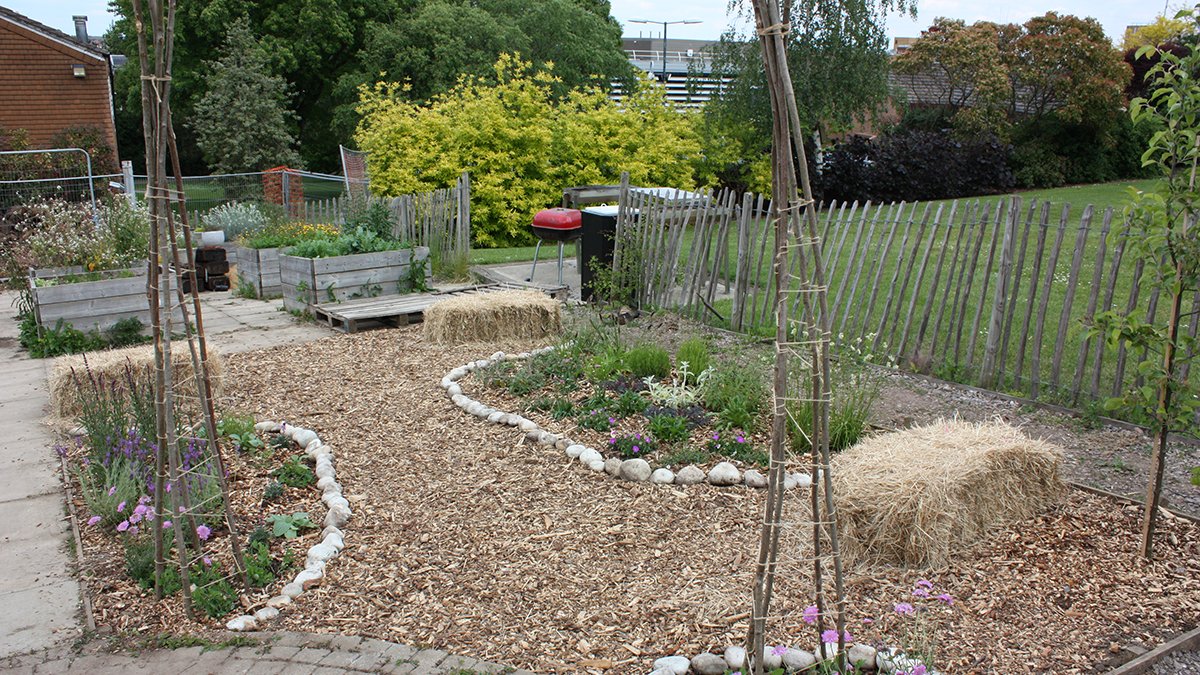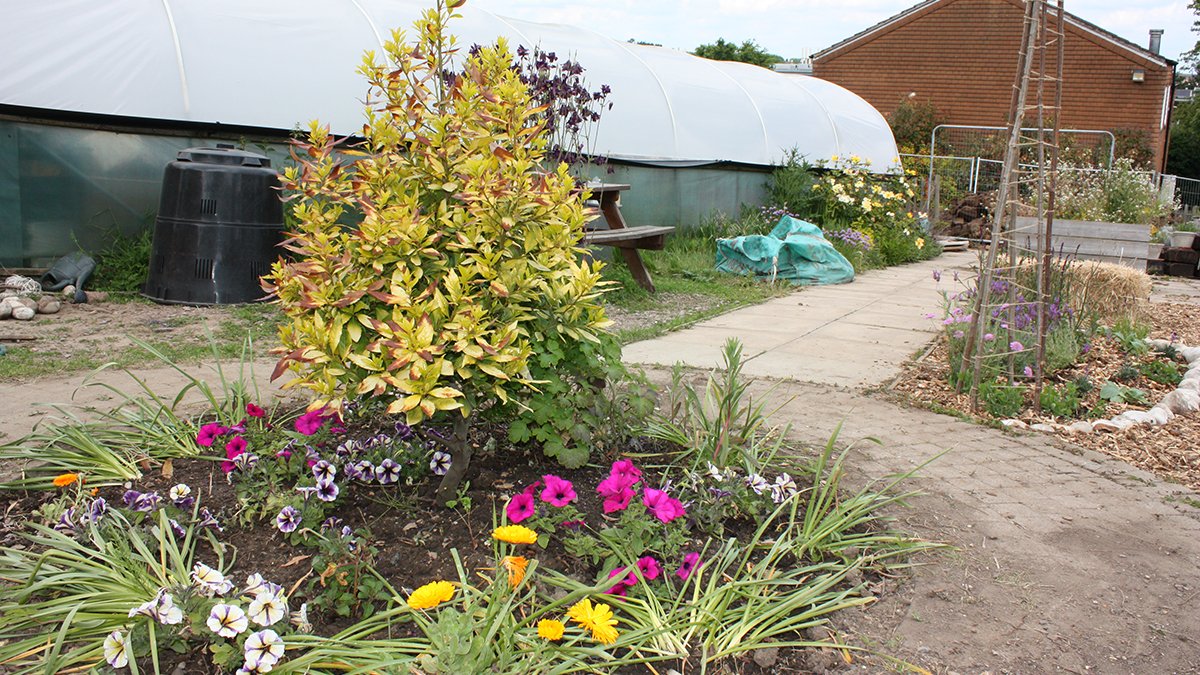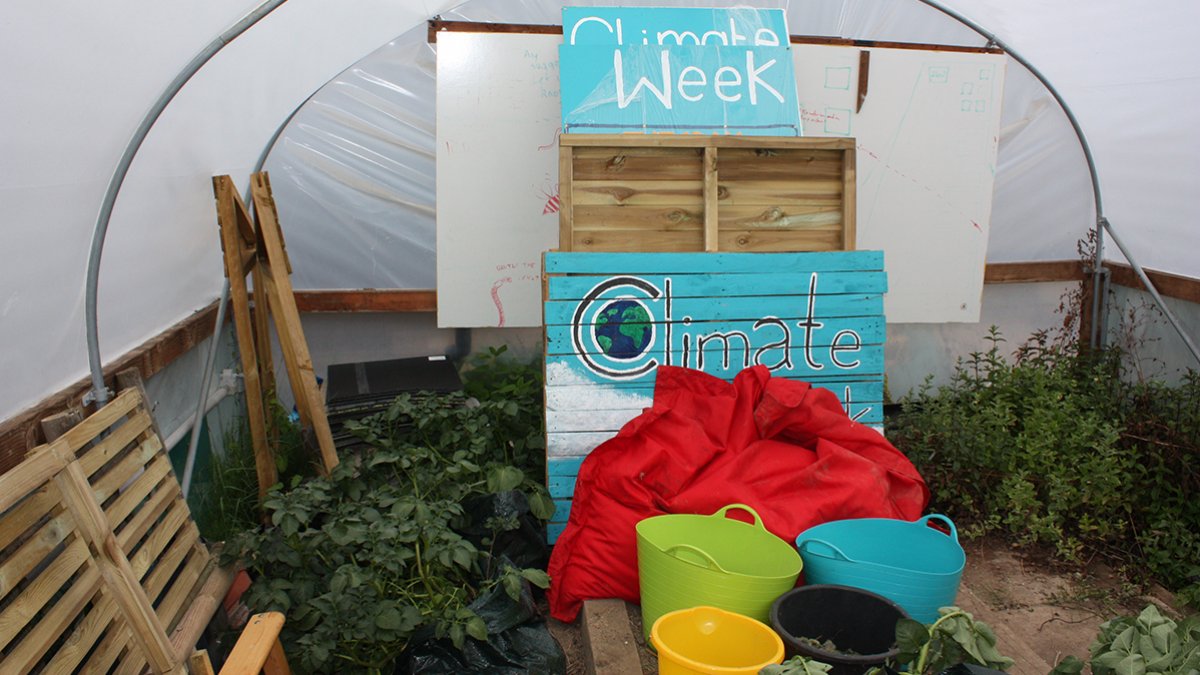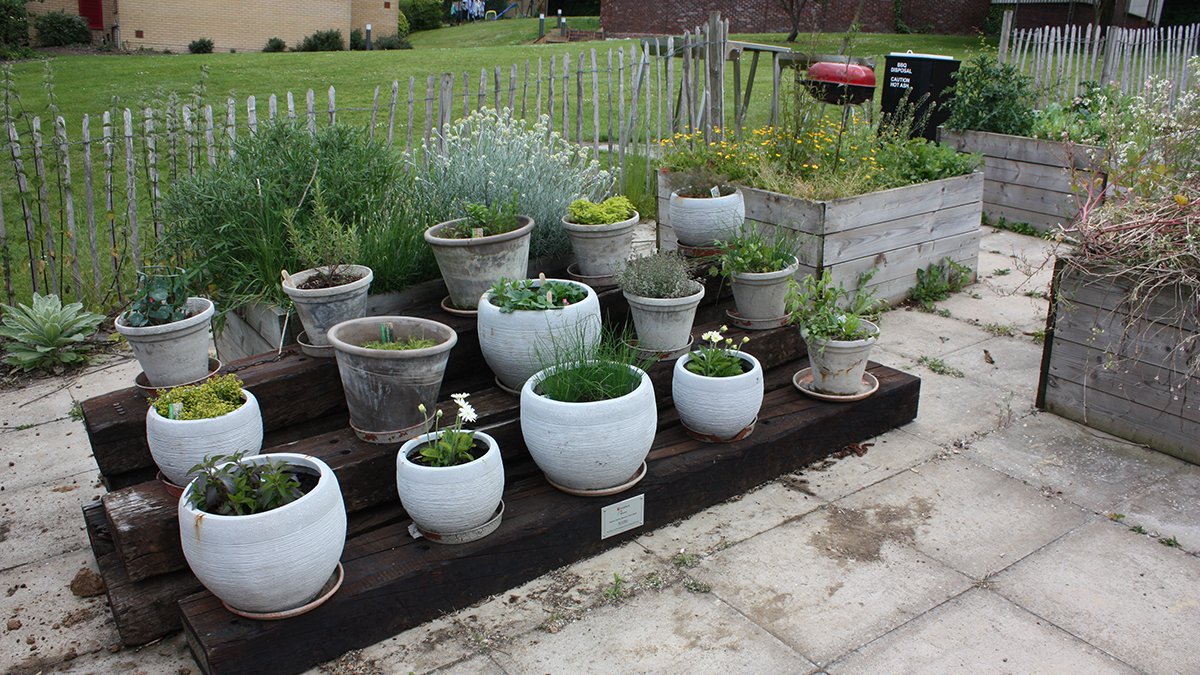 Local produce on campus
In order to provide access to local food on campus, we organise a farmers' market every Thursday. The market features various produce and street food from local producers.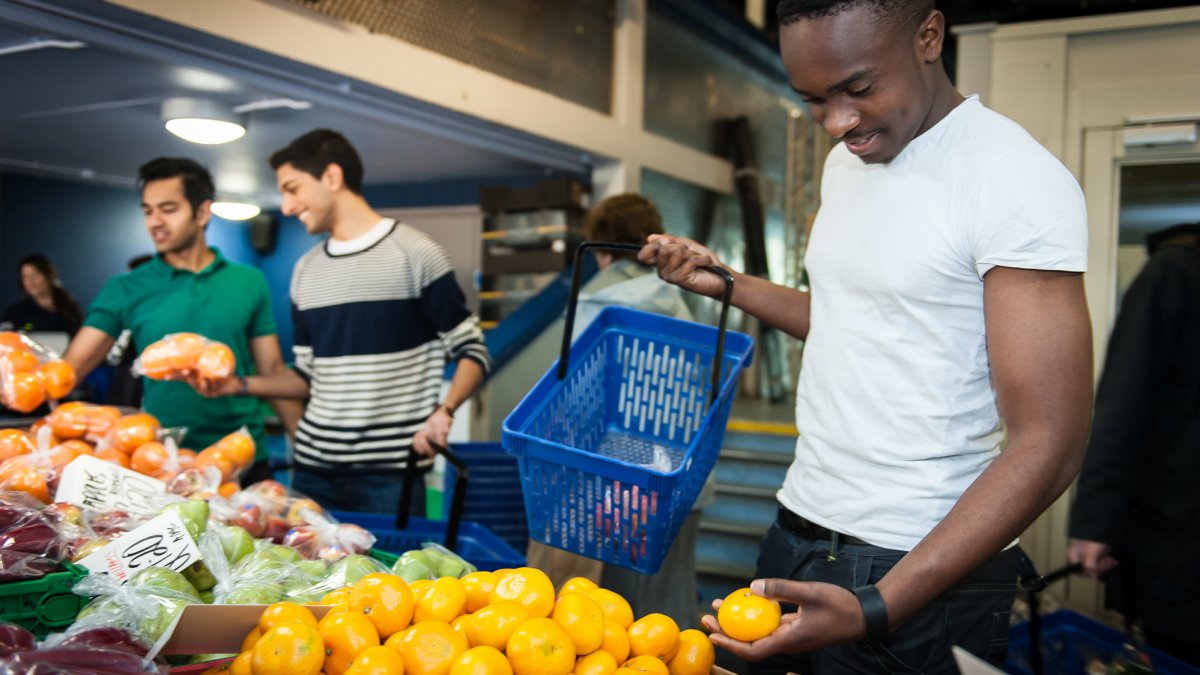 Governance
Progress on hospitality and catering is reported quarterly at our Catering and Waste Working Group meetings. To find out more about our various working groups, please visit our governance page.