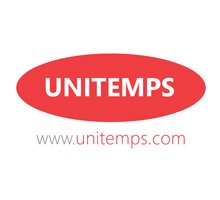 About us
Unitemps' mission is to provide educated and intelligent workers to the local business community.
What we do
We supply temporary staff for short-term and long-term assignments and fill permanent vacancies ranging from administration through to experienced graduates. We support our students with gaining essential industry related work experience and provide them with opportunities to earn money so they can support themselves financially while they are studying.
How we are different
As well as having a very unique candidate database, we can target current students by their subject and level of study so we can deliver on very specific person specifications. Our large community of international students enables us to provide very cost effective language and translation services. Our consultants do not work for commission and all the profits are re-invested to improve student facilities.  
Our dedicated consultant
Louise joined the team in January 2012, she has worked in HR, recruitment and marketing for the past 12 years, so brings a wealth of experience to her role. Her main focus is on building relationships with local businesses to help them benefit from bright and enthusiastic staff. She loves the buzz of placing students into jobs so they can gain important work experience and securing graduates with their important first jobs on the career ladder.
Key sectors
Administration
Brand ambassadors
Catering
Data input/analysis
Events
Exam invigilation
IT
Laboratory
Languages
Marketing
Pharmaceuticals
Reception
Research
Telesales
Translation
Tutoring