Annual review
The Annual Review provides us with the opportunity to celebrate the wonderful things that have happened at the University of Surrey during the past year, and to thank those that have made a positive impact on a local, national and global scale.
Surrey Showcase 2020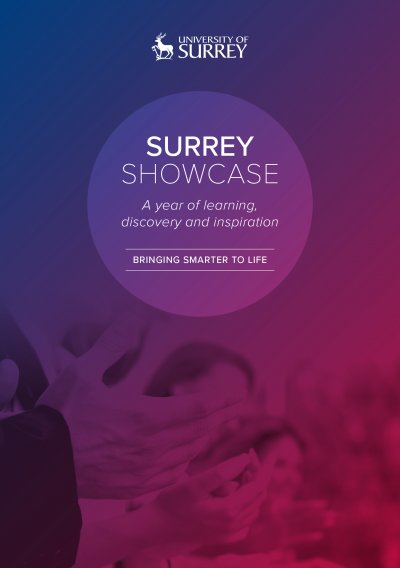 Surrey Showcase celebrates:
Some of the inspiring research that has been taking place
The outstanding learning our students have experienced
The amazing discoveries that Surrey has been proudly involved with during this unprecedented time.
Download Bringing Smart to Life (PDF).
Watch a video of our Surrey Showcase 2020 event to discover what we have achieved in the past year.
Explore more
Watch our videos to find out what we have achieved in the past year.
Previous events
View the highlights from our previous annual review events.