Events and presentations
We attend several presentations and events across the world to discuss the project.
DIAL workshop on labour market inequalities
We were delighted to make two presentations at the recent DIAL workshop on labour market inequalities at the University of Turku, Finland, 15-16 November 2018. Andrew, Peter and Sait, from the England team, outlined how agent-based modelling is currently being used on the CILIA-LGBTQI+ project to think about the relationship between different levels of LGBTQ+ workplace inclusivity and career progression. Cristina and Rita, from the CILIA-LGBTQI+ Portugal team, provided a thought-provoking presentation on the heterocisnormative glass ceiling, using studies they've identified from their literature and survey reviews.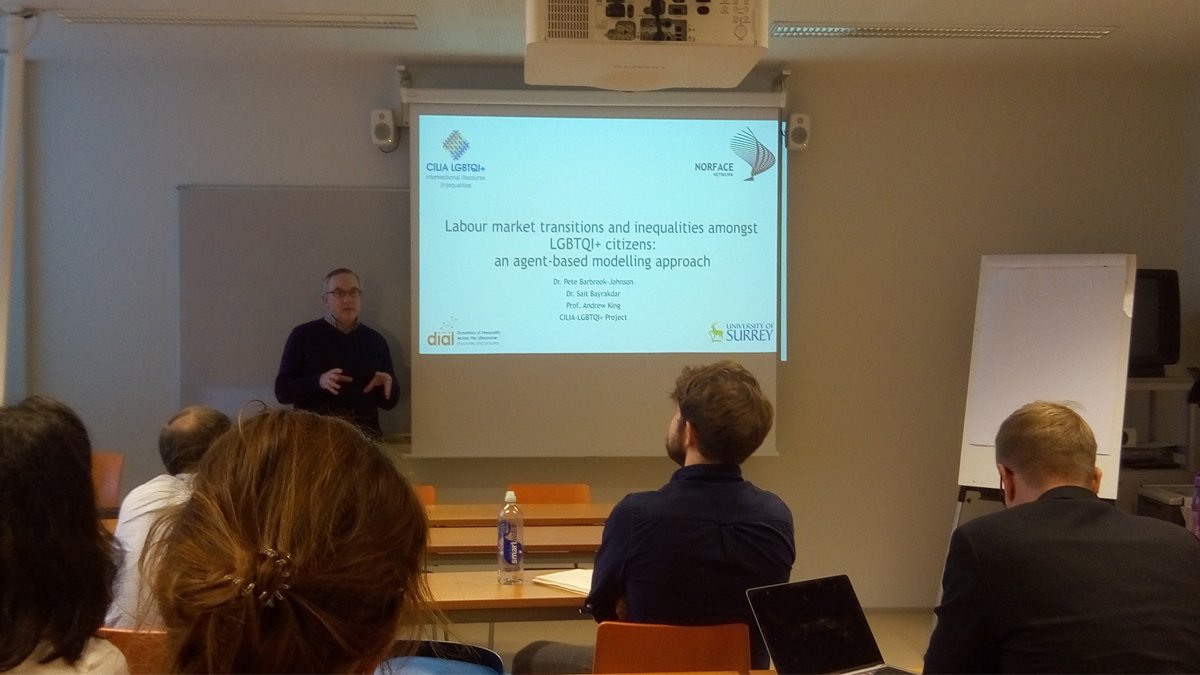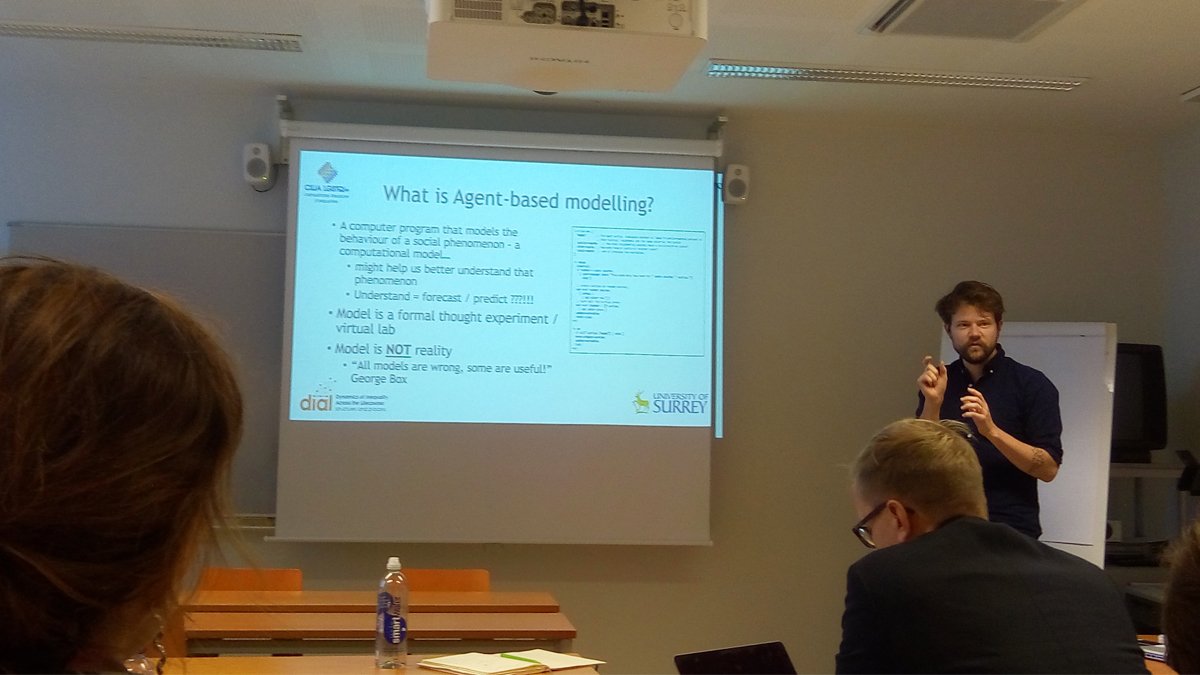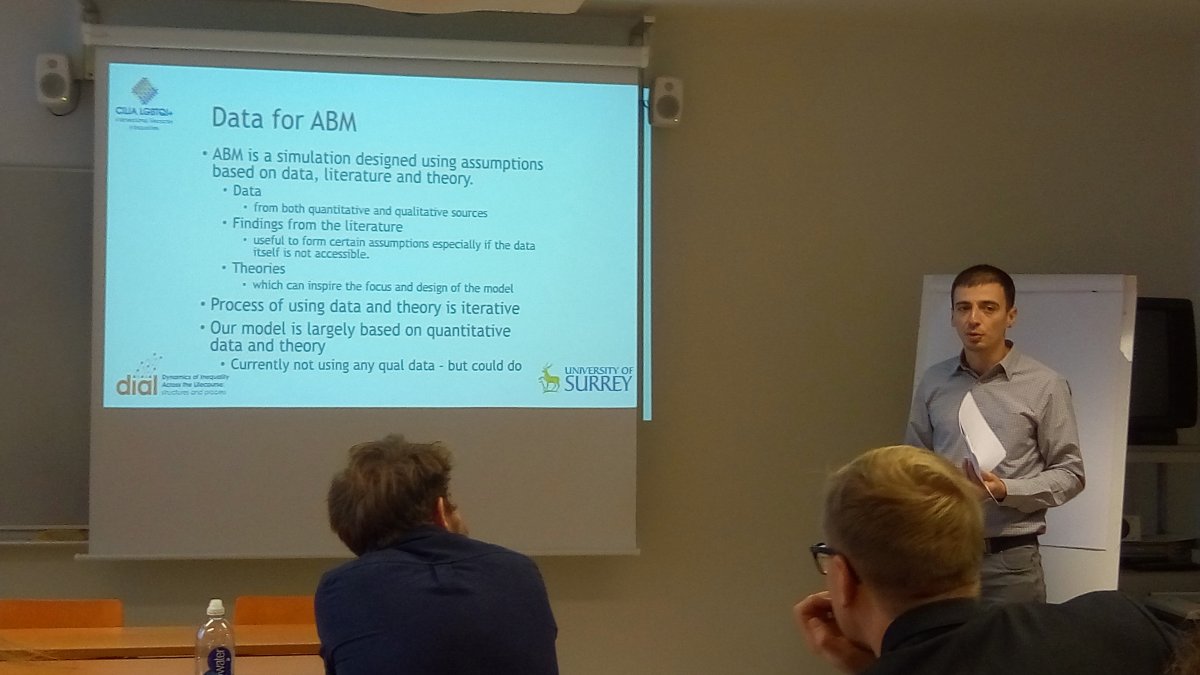 Inaugural meeting