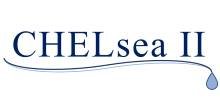 Carer feedback project
As part of the CHELsea II trial we will be seeking feedback from the relatives and friends of patients involved in the study. The aim of the project is to help plan future trials, and ensure that both patients and carers are not overly bothered or burdened by similar research.
Carer survey
The main source of feedback will be a short (12 item) survey, which includes questions about the care received by the patient, questions about the impact of the research, and questions about their views on end-of-life research in general. This voluntary survey will be sent to the designated contact person for all patients enrolled in the main study the survey will be sent out eight weeks after the death of the patient.
Carer interviews
In addition to the survey we will undertake more in-depth interviews of a smaller number of relatives and friends. The interviews will be done via video calls, or telephone calls (depending on the person's preference).
Survey/interview results
The results of the survey/interviews will be posted on this website at the end of the CHELsea II Trial.
CHELsea I Carer interview
This interview with a carer, whose husband took part in the CHELsea I feasibility study,  has been shared with the kind permission of St Richard's Hospice Foundation, Worcester.