5G Communications and Technologies
Key information
Start date:

To be confirmed
Overview
In this short course, we will discuss some of the key concepts that will shape the next generations of mobile and wireless communications systems, i.e. 5G mobile radios.
A team of expert academic and industrial lecturers will present their visions on the near future of wireless communication, explain the latest trends in advanced transmission, reception, coding, and cellular concepts that will shape 5G communication systems including advanced air-interface, MIMO system, cooperation, antenna design, backhauling, vehicular technology. As well as provide expert knowledge regarding concept validation and prototyping.
Who is this course for?
This course is intended for both new and experienced recruits of telecommunication and related industries who work in research and development, sales and technical support.
Learning outcomes
On successful completion of this course, you will be able to:
Define and understand what the key 5G technologies are, why they are needed, and how they can shape future communication systems
Explain the principles of advanced waveforms and air interfaces
Explain the principles of advanced multi-input multi-output (MIMO) concepts for future wireless communication systems
Explain and compare/contrast different design choices for future wireless communication systems
Show ability to validate advanced concepts via simulations.
Course content
Please note that we reserve the right to alter the syllabus. Any major changes will be notified to delegates before the course starts.
9am - 10:30am - Visions of 5G wireless
Professor Rahim Tafazolli
This session will be an opportunity to hear about the latest on visions of 5G wireless communications from the perspective of Surrey's 5G Innovation Centre.
11am - 12:30pm - Background and context
Professor Andy Sutton
The fifth generation of cellular mobile technology will be built on established networks and have to integrate with existing systems while operating as part of a heterogeneous network with 4G LTE-Advanced and WiFi technologies. This module will review existing mobile network technologies, RF systems and network architectures to provide a solid grounding for the modules which follow. Additionally this module will review the current role of small cells and heterogeneous networks along with discussing practical design requirements.
1:30pm - 3pm - Operators requirements on 5G
Professor Andy Sutton
Mobile network operators have cooperated within the NGMN Alliance (Next Generation Mobile Networks) to specify a set of requirements for 5G networks. This module will review these requirements and study the practical issues which must be addressed to enable these to be realised on live commercial network, topics such as ultra-dense networks, ultra-low latency and ultra-reliable networks will be covered along with the evolution of mobile broadband and opportunities associated with massive connectivity driven by an internet of things.
3:30pm - 5pm - Standardisation
Howard Benn
Provides an overview of the standards bodies that are important in 5G standardisation, describing how they are organised, and how to contribute. The current status in the ITU and in 3GPP will be presented, along with the future timescales running up to standards completion in the 2019 time frame.
9am - 10:30am - Advanced air interface
Dr Fabien Heliot
This session will provide an overview of 5G air interface requirements, and cover frequency band, duplexing techniques, frame structure
11am - 12:30pm - Advanced waveforms
Dr Fabien Heliot
This session will cover the latest development in OFDM-based waveforms such as Windowed OFDM (WOFDM), Filtered OFDM (FOFDM), Filtered Bank Multiple Carrier (FNMC) and their potential benefits and drawbacks for 5G systems.
1:30pm - 5pm (with break) - Advanced MIMO methods part one and two
Dr Konstantinos Nikitopoulos
This section will cover advanced multi-antenna methods that, at least in theory, can scale the capacity of future wireless communication systems, including traditional, multi-user and coordinated large and massive MIMO techniques. In addition, in this section, we will discuss related stat-of-the-art algorithmic solutions used in such systems, as well as practical limitations and open research problems.
9am - 10:30am - Advanced MIMO methods part three
Dr Konstantinos Nikitopoulos
This section will carry on from Tuesday's Advanced MIMO methods part one and two.
11am - 12:30pm - Densification
Dr Fabien Heliot
This session will cover small cells densification, challenges in heterogeneous networks, interference and radio resource management for dense networks
1:30pm - 3pm - SON and backhaul technologies
Dr Muhammad Ali Imran
Basic requirements for 5G system - highlighting the constraints that make SON inevitable, identification of suitable backhaul technologies for meeting 5G objectives, a case study of self-organized backhaul optimization for dense heterogeneous cellular network (a 5G scenario).
3:30pm - 5pm - Cooperative communication
Dr Fabien Heliot
This session will cover coordinated multi-point (CoMP) systems, cooperation vs. coordination, challenges for implementation.
9am - 10:30am - 5G antennas and propagation
Dr Tim Brown
Antenna and propagation basics, narrowband and wideband characterisation, challenges in mmWave propagation for backhaul and small cell access.
11am - 12:30pm - mmWave communications
Dr Mehrdad Shariat
This course covers mmWave communications for next generation wireless networks. It starts with overviewing the industry road map towards 5G including mmWave bands, then moves to mmWave design considerations and challenges on channel characterization , RF / Antenna and Air interface design and RAN functionalities. Subsequently, it explores more on radio resource management in mmW networks (about envisioned architectures, resource management functionalities including link scheduling and routing) and finally provides some case studies.
1:30pm - 3pm - Agile innovation of emerging technologies
Dr Ben Shenoy
An exploration of the process of taking emerging technologies on the journey from invention to innovation.  Drawing on management research into how innovation unfolds and learnings from agile software engineering, this session will offer principles for nurturing emerging technologies in both smaller and larger enterprises.
3:30pm - 5pm - Energy efficiency
Dr Fabien Heliot
This session will cover the energy efficiency (EE)-spectral efficiency (SE) trade-off, energy efficiency in cellular systems and some elements of resource allocation.
9am - 12:30pm (with break) - Validation and demonstration methods part one and two
Dr Konstantinos Nikitopoulos
In this Section we will cover state-of-the-art methodologies for validating and demonstrating novel research ideas by using both simulation results and wireless, "software-defined" research platforms. We will discuss methods for simulating advanced physical-layer techniques, as well as challenges when we want to validate them on wireless research prototypes.
1:30pm - 3pm - Connected autonomous cars
Dr Konstantinos Katsaros
In this lecture, we will discuss how the 5th generation of communication systems will help enable connected future cars to implement automated functions in short term and fully autonomous operation in long term. We will review the well know existing communication technologies for connected cars and analyse their shortcomings. To this end, we will outline the innovation areas that 5G aims to address in order to mitigate the limitations of the current technologies.
Learning and teaching methods
Learning and teaching methods include the following:
Lectures and tutorials
Matlab based IT lab
Self study from the lectures and use of tutorial sheets.
Assessment
There is no assessment for those who take this as an individual short course.
Course leader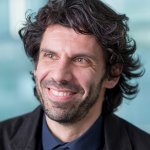 Dr Konstantinos
Nikitopoulos
Associate Professor (Reader) - Signal Processing for Wireless Communications
Entry requirements
There are no prerequisites required to do this course.
Recognition of prior learning
It is helpful but not essential to have knowledge of linear algebra, probabilities and stochastic processes as well as fundamental skills in computer programming.
It is assumed that you will have an engineering or related science degree.
Fees and funding
Fees are to be confirmed
How to apply
If you are interested in attending this course, then please email Barbara Steel at b.steel@surrey.ac.uk to register your interest.
Terms and conditions
When you accept an offer of a place at the University of Surrey, you are agreeing to comply with our policies and regulations and our terms and conditions. You are also confirming you have read and understood our privacy notice.
Cancellations notified in writing ten working days before the event; we charge a cancellation fee of 35 per cent of the standard rate. If we have already received payment we refund 65 per cent of the full fee
Cancellations within 10 working days before the event; We charge these at the full rate and do not give refunds
If no written notice of cancellation is received, no refund can be made
The University of Surrey reserves the right to cancel any event. In this case, the full fee will be refunded unless a mutually convenient transfer can be arranged. Details of event changes or cancellations are available by phoning +44 (0)1483 686040
Delegates can make a provisional registration for a course by telephone or email. However bookings are only acknowledged formally once payment has been received
Substitutions from the same company may be made following consultation with the Continuing Education Manager
The University reserves the right to cancel any course on the grounds of insufficient numbers or for other reasons beyond our control. In this case the full fee will be refunded unless a mutually convenient transfer can be arranged
Registrations cannot be accepted without a valid purchase order, credit card payment or cheque.
Proof of payment
Registrations must come with a valid purchase order, credit card payment or cheque.
Disclaimer
This online prospectus has been prepared and published in advance of the commencement of the course. The University of Surrey has used its reasonable efforts to ensure that the information is accurate at the time of publishing, but changes (for example to course content or additional costs) may occur given the interval between publishing and commencement of the course. It is therefore very important to check this website for any updates before you apply for a course with us. Read our full disclaimer.
Campus location
Stag Hill
Stag Hill is the University's main campus and where the majority of our courses are taught.
Barbara Steel Faculty Continuing Education Manager
Address
University of Surrey
Guildford
Surrey GU2 7XH