Key information
Start date:

11 November 2024

Attendance dates:

11-15 November 2024

Time commitment:

5 Days

Venue:

Stag Hill campus, University of Surrey, Guildford, Surrey GU2 7XH

Contact details:
Overview
This course will go through radar equations, waveforms, the Doppler effect, synthetic aperture radar (SAR) and antenna, propagation and radar applications to name a few.
Who is this course for?
This course is aimed at graduates working or planning to work in the radar field or a practising engineer wishing to extend their knowledge of modern radar.
Good course, provided good overview of radar systems and was delivered very well… Felt well looked after with good food and help whenever needed.
Comment from previous student
Learning outcomes
On successful completion of this course, you will have:
Understanding of the interactions of radiation with the earth's surface and atmosphere and be able to use this knowledge to approach the design of new sensors and address specific problems
Knowledge of remote sensing instrumentation, and radar in particular
Understanding and basic interpretation skills of remote sensing products
Capability of analysing the requirements for some relevant application in remote sensing.
Course content
Please note that we reserve the right to alter the syllabus. Any major changes will be notified to delegates before the course starts.
The radar equations
The Radar concept
The physics of EM waves and interaction with matter
Radar configurations (monostatic vs. bistatic, continuous wave vs. pulsed wave, non-coherent vs.coherent)
Radar ambiguities
Basic Radar Functions
Radar equation
Noise and Signal-to-Noise ratio.
RCS and the Doppler effect
RCS definition
Scattering regimes
High frequency scattering
RCS of simple targets
Doppler phenomenology
Doppler shift.
Introduction to synthetic aperture radar (SAR/ISAR)
Synthetic-aperture radar (SAR) fundamentals
Image formation and interpretation
Conventional stripmap mode and spotlight mode SAR systems
Concept of inverse SAR (ISAR) imaging.
Introduction to SAR processing
SAR fundamentals (recap)
SAR gallery
SAR vs optical
SAR distortions (layover, foreshortening, shadow)
Azimuth ambiguities
Doppler effects
Polarimetric SAR
Calibration fundamentals
SAR products and main acquisition parameters
TerraSAR-X and Sentinel database
ENVI and SNAP introduction.
Antennas, propagation and radar applications
Antenna principles and designs
Aperture antennas
Sidelobes
Polarisation characteristics
Broadband antennas
Propagation, reflections, refraction, diffraction, scattering etc
Atmospheric and surface effects
Natural target resonances and target identification
Principles of bistatic and passive radar
Air traffic secondary radar and ADS-B
Ground penetrating radar
High-frequency (HF) and over-the-horizon (OTH) radar.
Waveforms, tracking, recognition, and phased arrays
Pulse compression
Ambiguity functions
High resolution and low probability of intercept (LPI) radar systems
Non-cooperative target recognition
Range profile and the Doppler signature
Monopulse tracking
Track-while-scan
Active and passive phased arrays
Adaptive beam forming, DF and nulling.
Radar processing and EW
Radar clutter fundamentals
Statistical clutter models and their application
Constant false-alarm-rate (CFAR) detection
Moving-target indications and detection (MTI/MTD)
Airborne pulse doppler techniques (DPCA and STAP) etc
Active and passive electronic counter measures (EA)
Electronic protection (EP).
Airborne and space-borne radar systems and space-based radar
SAR range equation
Examples of different space-borne SAR systems
Scatterometers
Altimeters
SAR Interferometry
Overview of past and current in-service airborne radar surveillance systems
SAR techniques and applications.
Learning and teaching methods
Learning and teaching methods include the following:
Lectures
Tutorials
Class discussions.
Assessment
There is no assessment for those who take this as an individual short course.
Course leader
Course contributors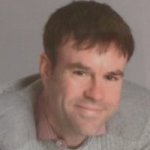 Course lecturer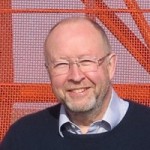 Course Lecturer Course lecturer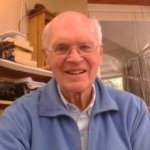 Course lecturer
Entry requirements
There are no prerequisites required to do this course. However, a good knowledge of maths will be required.
If you require any further information on this please contact Barbara Steel in the CE Office (b.steel@surrey.ac.uk).
Recognition of prior learning
This is a technical course and goes into some depth so you are expected to have an engineering or science background.
Fees and funding
Price per person:
£1,800
IET/IEET members: Early bird bookings
£1,900
Early bird rate for non-IET/IEEE members
£2,100
Standard rate: Bookings made after 13/10/2023
Discounted rates of £1,800 per person apply for bookings of two or more from the same organisation
What these fees include
Tuition, catering including lunches, tea and coffee. Course notes will be provided in PDF format.
How to apply
If you are interested in attending this course, then please email Barbara Steel at b.steel@surrey.ac.uk to register your interest.
Terms and conditions
When you accept an offer of a place at the University of Surrey, you are agreeing to comply with our policies and regulations and our terms and conditions. You are also confirming you have read and understood our privacy notice.
Cancellations notified in writing ten working days before the event; we charge a cancellation fee of 35 per cent of the standard rate. If we have already received payment we refund 65 per cent of the full fee.
Cancellations within 10 working days before the event; We charge these at the full rate and do not give refunds.
If no written notice of cancellation is received, no refund can be made.
The University of Surrey reserves the right to cancel any event. In this case, the full fee will be refunded unless a mutually convenient transfer can be arranged. Details of event changes or cancellations are available by phoning +44 (0)1483 686040.
Delegates can make a provisional registration for a course by telephone or email. However bookings are only acknowledged formally once payment has been received.
Substitutions from the same company may be made following consultation with the Continuing Education Manager.
The University reserves the right to cancel any course on the grounds of insufficient numbers or for other reasons beyond our control. In this case the full fee will be refunded unless a mutually convenient transfer can be arranged.
Registrations cannot be accepted without a valid purchase order, credit card payment or cheque.
Proof of payment.
Registrations must come with a valid purchase order, credit card payment or cheque.
Disclaimer
This online prospectus has been prepared and published in advance of the commencement of the course. The University of Surrey has used its reasonable efforts to ensure that the information is accurate at the time of publishing, but changes (for example to course content or additional costs) may occur given the interval between publishing and commencement of the course. It is therefore very important to check this website for any updates before you apply for a course with us. Read more.
Campus location
Stag Hill
Stag Hill is the University's main campus and where the majority of our courses are taught.
Barbara Steel Faculty Continuing Education Manager
Address
University of Surrey
Guildford
Surrey GU2 7XH