Undergraduate courses
Our courses are designed to provide you with the skills necessary to become an IT professional, whether this is as a software engineer, project manager, consultant or in support.
Find a course
These courses include up-to-date technical skills with programming taught in Java throughout the degree, leading to advanced Java subjects in later years, as well as the necessary communication, team working and problem solving skills demanded by industry.
Find out more about applying to Surrey.
Graduate outcomes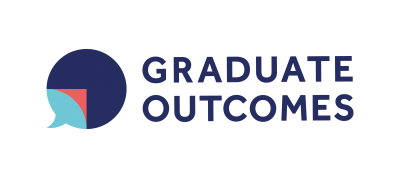 The Graduate Outcomes survey 2020 found that 96% of Surrey undergraduates are in work or further education.*
This is the largest survey of employment and further study outcomes for UK graduates.
*UK domiciled graduates of full-time, undergraduate qualifications, in full-time employment, from higher education institutions.
Final year projects
During your final year of study on our courses, you will take on a final year project on a topic of your choosing. The project gives you the opportunity to refine your technical abilities and really delve into your chosen subject. Our staff will help you develop your ideas and provide expert advice.
Professional Training placements
All of our undergraduate courses offer an optional Professional Training placement, which involve taking time out of studying to work in industry. You can do a placement here in the UK or you have the option to do your placement abroad.
A placement will help you to gain the experience you need to stand out from the crowd, and the opportunity to obtain graduate job offers from your placement companies. They also help in maturing ideas for your final year project and will give you a greater outlook into future career paths.
Recognised as the Best University Placement Service (Over 750 Placements) at the National Undergraduate Employability (NUE) Awards 2021; we will support you with your application and ensure you are gaining the experience you need in a supportive environment.
Placement companies
We have over 80 partners with businesses of all sizes and across all sectors, including:
AGT International
Airbus
Avco Systems
Bae Systems
CGI
Cisco Systems
Consult Hyperion
dstl
Expedia
Fivium.
GE Aviation
Goldman Sachs
gsk
Hewlett Packard Enterprise
Hitachi
IBM
Intel
Leonardo
Lilly.
Lockheed Martin
London Stansted Airport
MBDA Systems
McAfee
Microsoft
Morgan Stanley
Nintendo
Oracle
SAP.

Study abroad
You have the opportunity to acquire international experience as part of your studies, by taking advantage of exchange agreements with our partner universities.
Locations of our partner universities include Australia, United States, Hong Kong, and Canada.
Explore our facilities
To support our courses we have an extensive set of facilities available. Take a look at what facilities will be available to you during your studies.
Helping you progress
We offer employability and careers support to help get you ready for life after university. We also offer internships over the summer period, where you can get involved in experimental research to help support our ongoing projects, giving you a taste of what you could be doing after graduation.

Scholarships and bursaries
Discover how we may be able to support your studies with a host of bursaries and scholarships directly from the University of Surrey and external providers.