Doctoral College team
Find out more about the Doctoral College team.
Meet the team
Director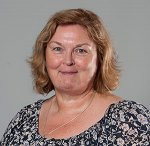 Research Director, Doctorate in Clinical Psychology
Doctoral College team Studentships and Programmes Manager Research Degrees Office Manager Communications and Experience Manager Studentships and Training Partnerships Manager Administrator
Faculty associate deans
We have dedicated associate deans for the Doctoral College, within each of the three faculties. They are responsible for the management of postgraduate research processes within the faculty, to ensure the quality of all our postgraduate research programmes.