9.00AM - 6.00PM
Monday 2 July - Tuesday 3 July 2018
15th BGA Young Geotechnical Engineers Symposium (YGES) 2018
The Symposium is hosted by the Geomechanics Research Group and SAGE (Surrey Advanced Geotechnical Engineering) laboratory, University of Surrey.
Lecture Theatre M (LTM), University of Surrey
Keynote speakers
Dr Hugo Wood, Senior Technical Director, COWI
Prof Dipanjan Basu, University of Waterloo, Canada
Dr Ganga Prakhya, Head of Design, Head of Design, Sir Robert McAlpine
---
The University of Surrey is located in the historic town of Guildford, surrounded by beautiful countryside, with leafy, landscaped gardens overlooking a picturesque lake on campus. The campus is only a 10-minute walk from the train station and a 15-minute walk from Guildford town centre.
Guildford is ideally situated beside the A3 and only 40 minutes away from Gatwick, Heathrow and central London. It is easily accessible for delegates either by flight, by train, or by car.
Key dates
Deadline for registration: 18 June 2018
Deadline for submission of summary paper: 15 June 2018
Contact us
Dr Liang Cui
Department of Civil and Environmental Engineering
University of Surrey
Guildford
GU1 2TX
Tel: +44 (0)1483 686214
Email: YGES2018@surrey.ac.uk
Organiser
The event is being organised by The british Geotechnical Association.
About the symposium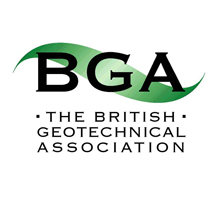 It is widely acknowledged that providing fresh water, meeting the rapidly increasing energy demand for an increasingly prosperous world population, restore and improve aging urban infrastructure and addressing the infrastructure issues related to climate change are some of the major technological challenges faced by the geotechnical engineering profession. The aim of the 15th BGA YGES symposium is to address some of the ground engineering issues related to these challenges. It is worth noting some recent trends/patterns:
(a) Rapid urbanization of the world population: It has been estimated that 50 per cent of the world population is now living in urban areas and future trends suggests that this proportion is likely to be 80 per cent to 85 per cent. This urbanisation is happening more in the developing world. The challenges to the geotechnical engineers are therefore to construct rapid transport system i.e. construction of underground tunnels, elevated highways (flyovers), construction of infrastructure in difficult soils (fill, flood plains, lowland, reclaimed lands, seismically liquefiable soils etc), increase space below ground. Other challenges are urban regeneration work i.e. demolish old buildings and replace with the new ones, construction of deep basements.
(b) There is an increase in world population and as a result there is an increase in demand in energy consumption. The challenge is therefore providing energy without having considerable impact on the climate. It has been estimated that the world would need 40 per cent more energy in 2030 than today. The major sources of energy are: hydrocarbon (oil, gas, methane hydrate) reserves in deep waters, renewables (offshore and onshore), and nuclear power. There are significant geotechnical challenges associated with these energy projects: design of foundations for nuclear power plants, foundations and predicting long term performance for offshore wind turbines, extraction of methane hydrate, fracking, construction of oil and pipelines, foundations for LNG tanks.
(c) It is predicted that by 2030, there will be a 40 per cent shortfall between water demand and fresh water supply. As a result, many dams may have to be constructed to store water.
(d) Impact of climate change on infrastructure: There is an expectation that there will be increasing frequency of extreme climate i.e. more floods etc. As a result, there is a need to monitor infrastructure such as embankments for railways, old tunnels and sewer lines.
The Young Geotechnical Engineers Symposium 2018 will bring together students, researchers and practicing engineers to discuss the latest advances in geotechnical engineering and how to address the current ground engineering challenges. For practicing engineers, this is an opportunity to showcase innovative projects which they are involved in or are very proud of. 
For MSc and PhD students, this is a valuable opportunity to present your work and get feedback from professionals and build relationships with colleagues from different organizations and sectors. To be eligible for an oral presentation at the Symposium, industry delegates should be under 35 years of age on the first day of the Symposium. However, there is no age limit for students. The winner of the best presentation at the Symposium will be invited to present at the annual BGA conference at ICE in June 2019.
There is no restriction on the topic other than it must demonstrate innovation in research, design or construction in geotechnical engineering. We welcome submissions from both research and industry projects.
About the Surrey Geotechnical Research Group
We are six members of staff:
We run a specialist MSc course on Advanced Geotechnical Engineering in full time, part time and distance learning mode. We also have a specialised geotechnical testing facility with two capabilities:
Elements testing
Model testing.
Our research interests are:
Experimental model testing
Numerical analysis (DEM, FEM)
Micromechanics
SSI
Earthquake geotechnical engineering
Novel foundations for offshore wind turbines
Nuclear Waste disposal
Underground construction
Geothermal piles
Soil-wheel interactions etc.
We have eleven full time PhD students and we attract on average ten visitors a year from various parts of the world.
The programme
The symposium will take place over two days on 2 and 3 July 2018 in Lecture Theatre M (LTM) at the University of Surrey in Guildford. Please see our campus map.
The symposium will follow the style of a professional conference, including oral presentations and discussions (themed workshops), keynote lectures and a banquet dinner on the first day. The symposium sessions will be chaired by academics and practitioners. A few keynote lectures and themed lectures will be scheduled for each day.
Please download our programme for a full rundown of events across the two days.
Keynote speakers
Dr Hugo Wood, Senior Technical Director, COWI
Dr Ganga Prakhya, Head of Design, Head of Design, Sir Robert McAlpine
Prof Dipanjan Basu, University of Waterloo, Canada.
Optional one-day course
Given the core strength of the geotechnical team at Surrey, we are planning a one-day course on "Design of Foundations for offshore wind turbines".
The charge for registration is £150 per person which includes lecture notes. However, this course is free for symposium delegates who register before 18 June 2018.
Submission of summary
To present at the symposium, you need to submit a two-page summary on a geotechnical industry or research project using the YGES Summary Template (Word docx).
Send the completed summary by email to YGES2018@surrey.ac.uk by 15 June 2018.
The full proceedings of the symposium can be downloaded here.
Registration
The registration fee for the conference will be as follows:
BGA members/students - £195
Non-BGA members - £210
The fees include teas and lunches for the two days, a banquet dinner on 2 July, parking permit, keynotes lectures, tours, and conference package and proceedings.
Registration for this symposium should be completed through our secure online store.
Accommodation
There are some en-suite rooms in student residence available at the price of £40 per night including bed and breakfast. They are a high in demand and booking is on a first-come first-served basis.
Alternative accommodations:
Asperion Hotel (****) - 17 min walk to the University
Travelodge Guildford (**) 18 min walk to the University
Holiday Inn (****) 18 min walk to the University
The Angel Hotel (***) 23 min walk to the University
The Albany (***) 30 min walk to the University
Guildford Harbour Hotel (****) 30 min walk to the University
As mentioned before, Guildford is only 40 minutes from London Waterloo and is easily commutable from London. The University is located along the railway line and is only a 10-minute walk from Guildford train station. Staying in London and attending the symposium is also feasible.
Featured
Academics
---
Visitor information
---
Learn how to get to the University, finding your way around campus and what you can do when you get here.