4pm - 5pm
Wednesday 21 October 2020
The de Broglie-Bohm approach to quantum theory: Particles and fields
A seminar on the Bohmian interpretation of quantum mechanics given by Portsmouth University theoretical physicist and David Bohm's old PhD student, Chris Dewdney.
This seminar is by invitation only. A Zoom link will be sent to participants before the event.
Overview
The de Broglie-Bohm approach to quantum theory provides a picture of the quantum world in which particles follow trajectories and well-defined fields evolve in a way that accounts for all observed quantum phenomena. Observers and their measurements do not play a fundamental role. The evolution of the Schrödinger wave function in configuration space and an actual initial set of values for each coordinate is all the theory requires.
I will illustrate exactly how the theory works in a number of cases and, since Bohm's theory for the quantum field is little discussed, focus on a simple example of the interaction of field and matter during a quantum transition. Finally, I will briefly review some of the problems of theory and outline avenues for its extension.
Biography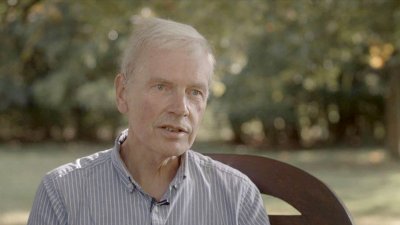 Chris Dewdney is a theoretical physicist specialising in de Broglie-Bohm quantum theory. He completed his PhD with Bohm and Hiley in London and subsequently worked with Jean-Pierre Vigier in Paris, before establishing his own research group at Portsmouth.
He first showed by detailed calculation exactly how de Broglie-Bohm theory accounts for all of the characteristic quantum phenomena from interference to EPR correlations. He was recently director of animations for the new documentary film about David Bohm – "Infinite Potential."