5:30pm - 7pm
Wednesday 18 November 2020
Daphne Jackson Day
Join us for the inaugural Daphne Jackson Day to celebrate equality, diversity and inclusion in science and engineering research.
Please register to join us for this virtual event and if you are one of the first 100 people to sign up, you'll receive a special pack with family hands-on science outreach activities and nibbles!  Instructions on how to join the online event will be sent out by e-mail.
Overview
Science and engineering are part of our everyday life, and Daphne Jackson Day celebrates equality, diversity and inclusion in science and engineering research, and aims to inspire everyone to find their passion for science, regardless of identity, background or circumstance.
It is only due to greater diversity and inclusivity in research that we can face and solve some of the big problems of today and of the future, including the COVID-19 pandemic that we all are experiencing at this present time.
Daphne Jackson Day is held in conjunction with the University of Surrey and the Daphne Jackson Trust, a charity dedicated to realising the potential of returners to research careers following a career break of two years or more taken for a family, caring or health reason.
On the day
The inaugural Daphne Jackson Day event will take place virtually this year. Our host, Professor Jim Al-Khalili will guide you through a packed and exciting agenda, including presentations from the Daphne Jackson Trust's chief executive Dr Katie Perry, and scientists and researchers from the University of Surrey involved in Covid-19 research and Daphne Jackson fellows. The Keynote will be given by American bioengineer Dr Rebecca Richards-Kortum who will talk about her research - developing medical tools supporting people in developing countries - life and her view on challenges and future for women in engineering. More speakers and special guests will be announced closer to the event!
About Rebecca Richards-Kortum
Rebecca Richards-Kortum is a Professor of Bioengineering and Electrical and Computer Engineering at the Rice University. She is also a director of Rice 360º - Institute for Global Health. Her research has been instrumental in improving early detection of cancers and other diseases, especially in low-resources settings. She is currently working with colleagues and undergraduate students to develop a Nursery of the Future to provide technologies necessary to reduce neonatal death in sub-Saharan Africa to rates equivalent to the United States. Privately, she is a marathoner and mum to six.
About Professor Daphne Jackson OBE (1936-1991)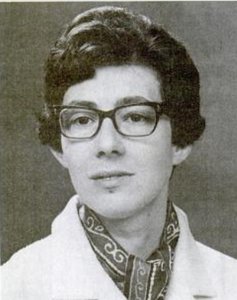 Daphne Jackson graduated in Physics from Imperial College in 1958. She moved to Battersea College of Technology (now the University of Surrey) where she began her research career in theoretical nuclear physics.
She was awarded a PhD in 1962 and was appointed Professor of Physics at the University of Surrey in 1971 – the first female Professor of Physics in the UK. As well as being a distinguished physicist in nuclear, medical and radiation physics, she served on such diverse bodies as the Institute of Physics, the Women's Engineering Society, the University Grants Committee, the Board of the Meteorological Office and regional and district health authorities.
She was a lifelong campaigner, encouraging women into STEM and devised a Fellowship scheme to help individuals get back to their chosen careers after having a family, caring for elderly relatives or because of their partner's relocation. In 1987 she was awarded an OBE in recognition of her work in this area. Following her untimely death in 1991, the Daphne Jackson Trust was established in 1992 in her memory to continue her inspired work.