4pm - 5pm
Wednesday 9 December 2020
Quantum reality: The interpretations of quantum mechanics and the purpose of science
A non-technical introductory overview of the meaning of quantum mechanics from the perspective of the philosophy of science.
This seminar is by invitation only. A Zoom link will be sent to participants before the event.
Abstract
Quantum theory is completely mad. Its discovery forced open the window on all those comfortable notions we had gathered about physical reality from our naïve interpretation of classical physics, and unceremoniously shoved them out.
Although quantum mechanics quite obviously works, it appears to leave us chasing ghosts and phantoms, particles that are waves and waves that are particles, cats that are at once both alive and dead, lots of seemingly spooky goings-on, and a desperate desire to lie down in a darkened room.
But quantum mechanics also forces us to confront what we think a scientific theory is, how we should interpret its central concepts, and what it should explain. Is quantum theory unique in this, or does it hold lessons for our understanding of the very purpose of science?
Biography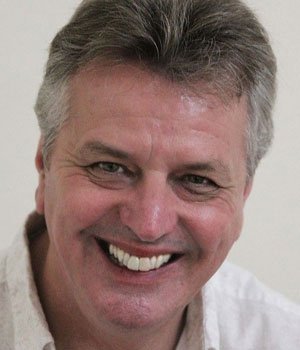 Jim Baggott is a freelance science writer. He gained a BSc in chemistry at the University of Manchester and a D.Phil. at Oxford University. He worked as a postgraduate research fellow at Oxford and at Stanford University in California, returning to England to take up a lectureship in chemistry at the University of Reading.
After five years of academic life, he decided on a complete change of career and worked in the oil industry for 11 years before setting up his own independent business consultancy and training practice. His many books include Quantum Reality, The Quantum Story. He was awarded the Marlow Medal by the Royal Society of Chemistry in 1989 and a Glaxo Science Writer's prize in 1992. He is currently working on a new book about the Bohr-Einstein debate.
Check out some of Jim Baggott's books