12:30pm - 1:45pm
Thursday 18 March 2021
Digital Disruptor Series: How can companies thrive in Africa post-Covid-19?
Join us at the next Digital Disrupter Webinar as we discuss the impact of Covid-19 on African companies.
Speakers
---
Overview
The webinar discussion points will include:
How should companies scale-up in Africa in a post-Covid-19 world?
What is the role of technology in scaling a business?
What are the barriers to growth?
How should companies from the UK or US grow in Africa?
Professor Tazeeb Rajwani will be joined by Dr Adesola Adeduntan, CEO of First Bank of Nigeria Ltd, one of the biggest banks in Africa, Professor Kenneth Amaeshi, a thought leader on sustainable business in Africa, University of Edinburgh and Dr Christian Busch, author of the bestselling book The Serendipity Mindset, New York University.
Speakers
Prof Tazeeb Rajwani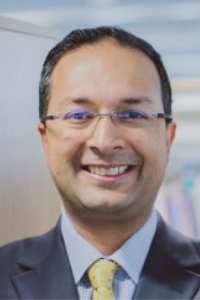 Tazeeb Rajwani is a Chaired Professor in International Business and Strategy and Head of the Department of Strategy and International Business at Surrey Business School.  He was previously Professor of International Business and Strategy, Director of Executive Education, Director of Postgraduate Programmes, member of the Senior Management team and member of the Advisory Board at the University of Essex. An awarding-winning researcher and leading global authority on geopolitics, he has written over 50 academic papers, books, chapters, reports and white papers on topics of strategic management, political risk, nonmarket strategy, corporate political activity, corporate social responsibility and business model innovation.
Dr Adesola Adeduntan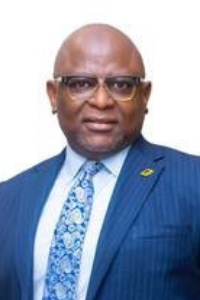 Dr Adesola Kazeem Adeduntan (FCA)CEO of First Bank of Nigeria Limited, was appointed to the Board in 2014 as Executive Director/Chief Financial Officer. He brings over 20 years' experience which spans across various functions in the financial services industry. Before joining FirstBank, he was a Director and the pioneer Chief Financial Officer of Africa Finance Corporation, a start-up operation between November 2007 and June 2014. He bought into the vision of the founding fathers of AFC and built a world-class financial institution that outlived its founders and contributed immensely to the development of Africa. He served on the Board of AFC Equity Investment, Mauritius, Director and Chairman of Board Cabeolica SV, a commercial wind power producer in the Republic of Cape Verde. Adesola was appointed as Vice President and Chief Financial Officer of Citibank Nigeria Limited in 2005 and left as a Senior Vice President.
Professor Kenneth Amaeshi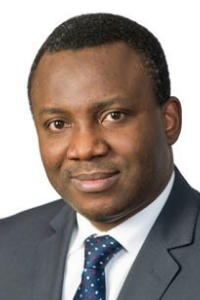 Professor Kenneth Amaeshi holds a Personal Chair in Business and Sustainable Development at the University of Edinburgh and is the Director of Scaling Business in Africa Consortium at the University of Edinburgh Business School. Prior to joining the University of Edinburgh in 2010, Professor Amaeshi followed a career in management consultancy, and held positions at the Cranfield School of Management and the University of Warwick (Warwick Business School and Warwick Manufacturing Group, respectively). He was a Chevening Scholar, a Scholar of the International Centre for Corporate Social Responsibility, University of Nottingham, and a Visiting Scholar at Said Business School, University of Oxford (where he is currently an External Examiner).
Dr Christian Busch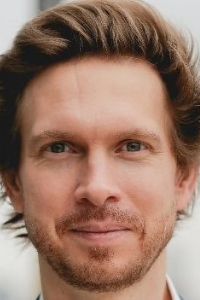 Dr Christian Busch directs the CGA Global Economy Program at New York University, and is a Visiting Fellow at the London School of Economics's (LSE) Marshall Institute. Previously, he co-directed the LSE's Innovation Lab and co-founded the Sandbox Network, a global community of young innovators, as well as Leaders on Purpose, an organization convening leading CEOs. He is a member of the World Economic Forum's (WEF) Expert Forum, a Fellow of the Royal Society of Arts, and among Diplomatic Courier's "Top 99 Influencers" and the Thinkers50 Radar list of 30 thinkers "most likely to shape the future." Christian's bestselling book, The Serendipity Mindset (Penguin Random House), has been highlighted as a "wise, exciting, and life-changing book" (Arianna Huffington) and a "bracing and hopeful antidote to a world addicted to efficiency and control" (Daniel Pink).