12:30pm - 1:30pm GMT
Monday 6 December 2021
Centre of FinTech Series - FinTech Trends
Featuring guest speaker Jesse McWaters who is the Global Head of Regulatory Advocacy at Mastercard. Jesse is an expert on FinTech and financial innovation. Professor Bonnie Buchanan is Director of the FinTech Centre at Surrey Business School and is Head of the Department of Finance and Accounting.
The webinar discussion will include:
• Emerging trends in FinTech
• How AI, central bank digital currencies will impact the strategic, policy and regulatory landscape.
• Trends in the global payments landscape.
• The future of financial and digital innovation.
Please pre-register for this webinar by clicking on the 'Book Tickets' icon on the right.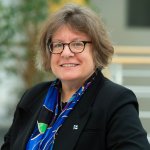 Professor Bonnie Buchanan
Head of the Department of Finance and Accounting and Professor of Finance
Biography
Professor Bonnie Buchanan is the Head of the Department of Finance and Accounting at the Surrey Business School and a Professor of Finance. She is also a member of the Centre of Digital Economy. In 2018-2019, Professor Buchanan served as the Fulbright-Hanken Distinguished Chair of Business and Economics at the Hanken School of Economics, Finland. Prior to this, Professor Buchanan worked at Seattle University where she was the Howard Bosanko Professor in International Finance and Economics and the George Albers Professor. She also served as the MSF program director and MBA program director at Seattle University.
Professor Buchanan has published in leading international journals including the Journal of Corporate Finance, Journal of Business Ethics, American Business Law Journal. Her research on shareholder proposals has been recognized with the Hoeber Memorial Award for Outstanding Article in American Business Law Journal and her work has been cited in the Financial Times. She has research expertise in FinTech, AI in financial services, securitization, CSR and law and finance. Professor Buchanan has also taught in Australia, Russia and Finland. She is currently the Editor in Chief of Journal of Risk Finance.
Professor Buchanan also appears in the media on FinTech and AI issues.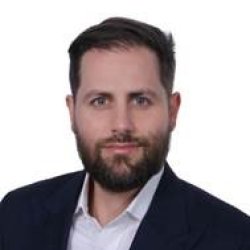 Jesse McWaters
Global Head of Regulatory Advocacy - Mastercard