Monday 7 November 2022 - Friday 28 April 2023
Innovation Exploratorium
Our Innovation Exploratorium research exhibits are designed to showcase the very best of our findings in a physical and interactive format.
Ground Floor, Duke of Kent and First Floor, Library
University of Surrey
Guildford
Surrey
GU2 7XH
About the exhibits
Understand how the built environment affects the local climate and how nature can benefit your wellbeing. These interactive research exhibits are open to all, and focus on two areas.
Professor Prashant Kumar's research on urban heat islands
Engage with steps you can take to reduce the heat impacts on urban environments of modern life.
Dr Tracy Xu's work in nature and wellbeing
Explore how bringing nature into your life can boost your wellbeing.
Location
These interactive research exhibits take place in two locations across Stag Hill campus:
Heat Islands exhibit: Ground Floor at the Duke of Kent, Monday to Friday 8am to 6pm.
Nature exhibit: Library First Floor, Monday to Friday 8am to 6pm.
Gallery of exhibits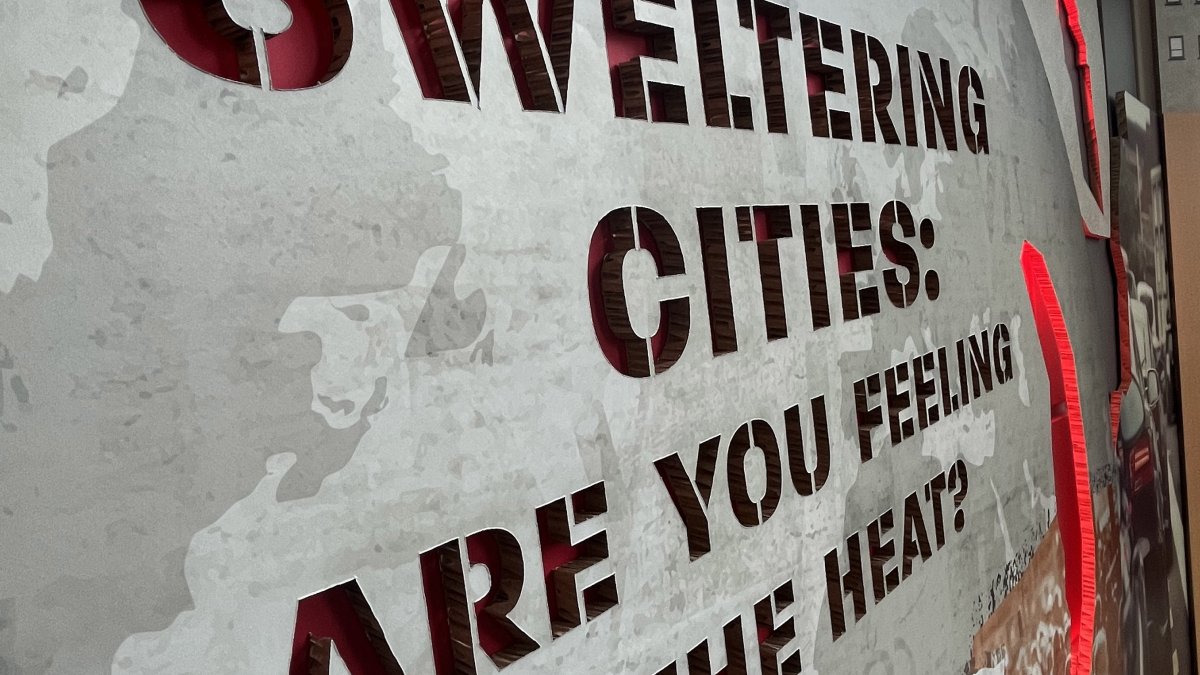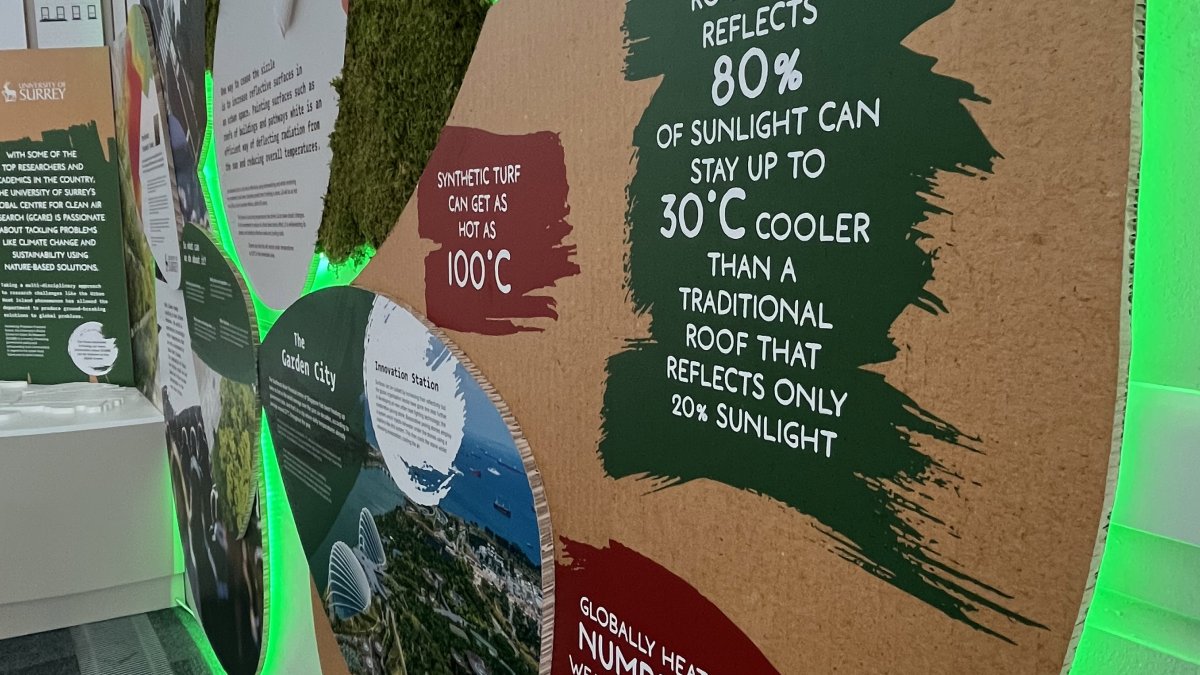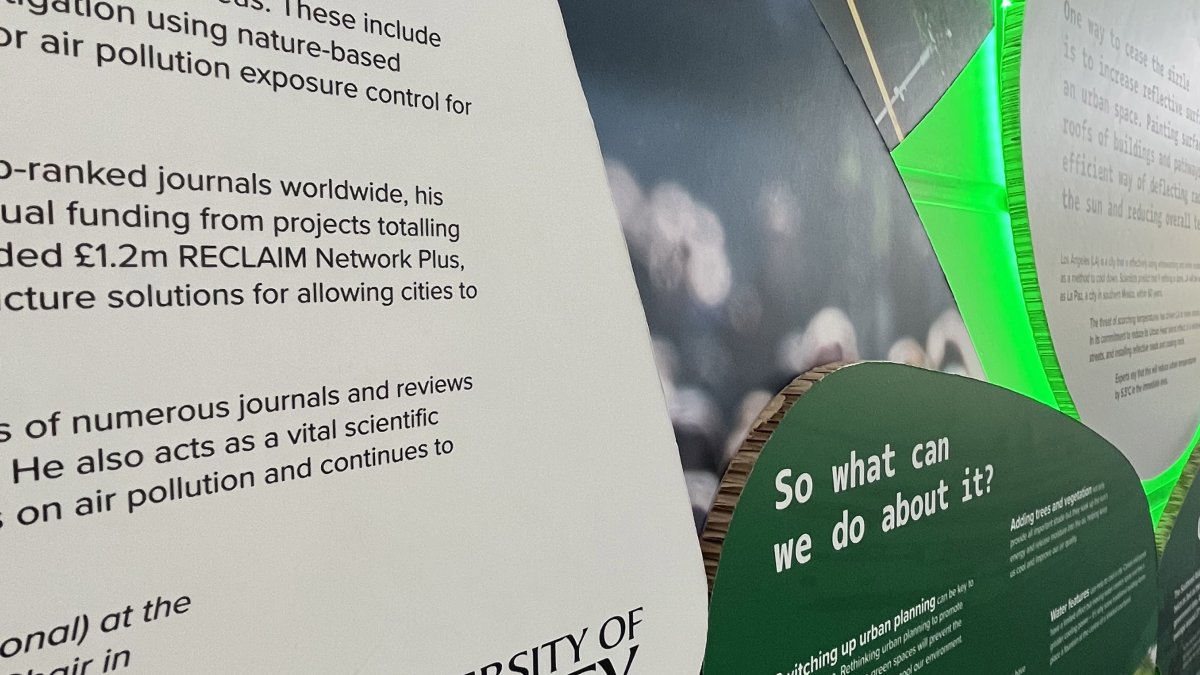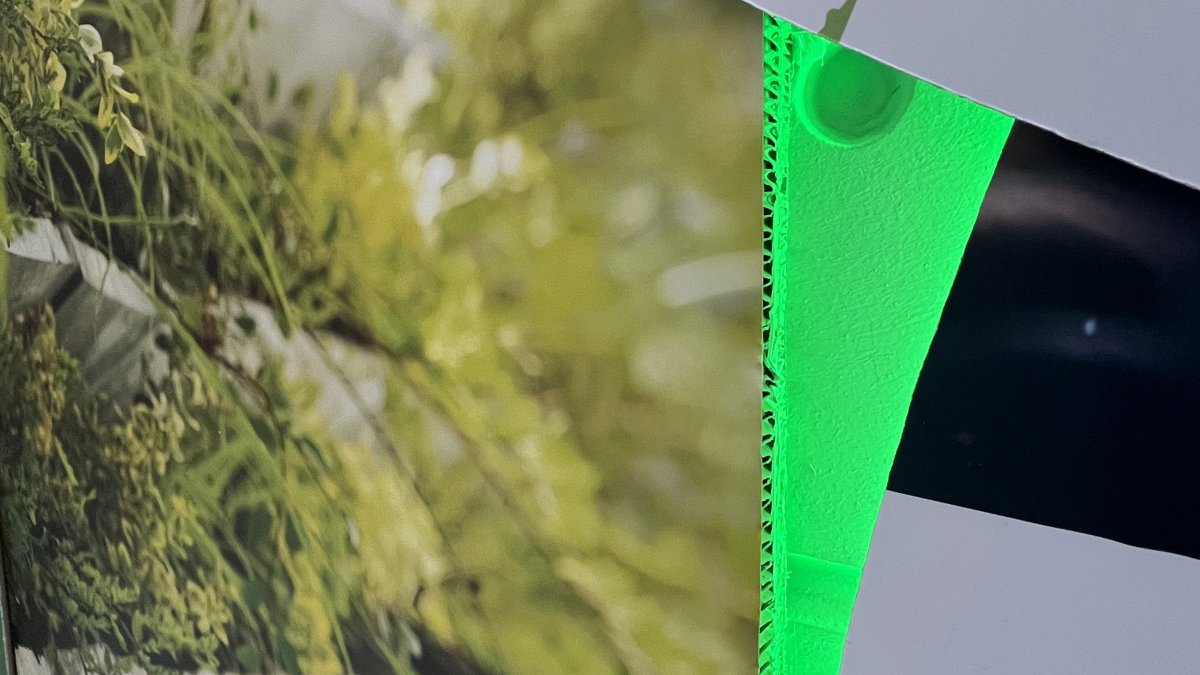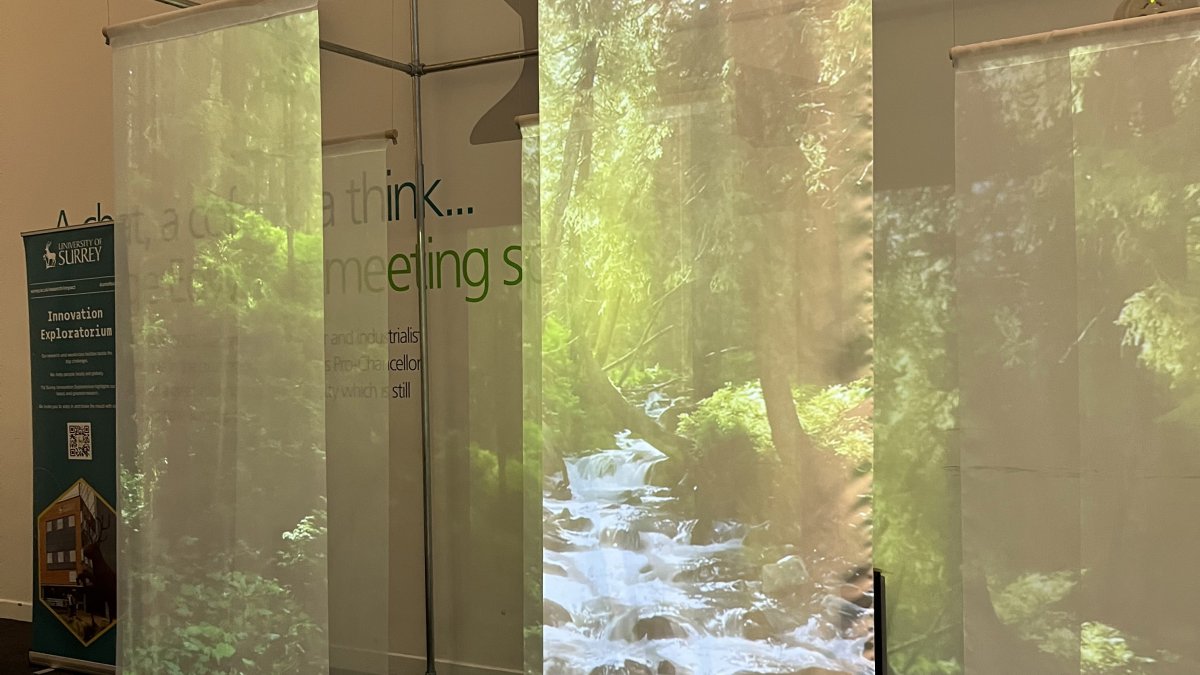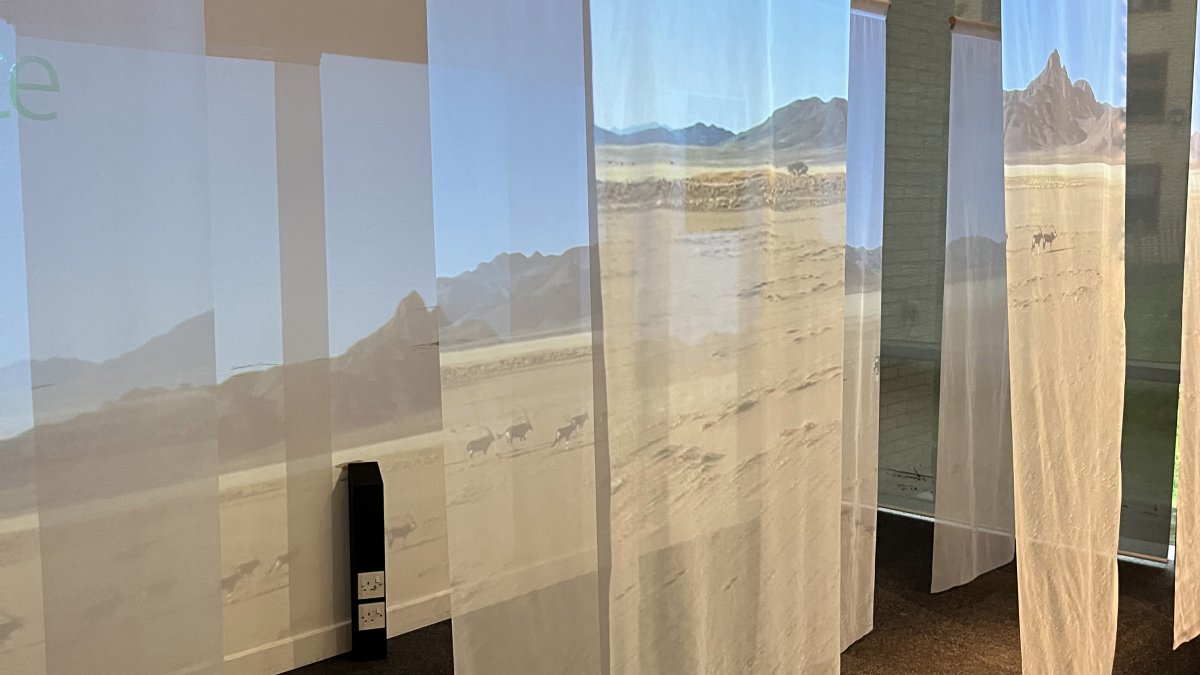 About the academics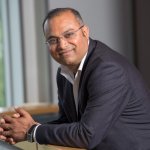 Professor Prashant Kumar
Associate Dean (International), Professor and Chair in Air Quality and Health; Founding Director, Global Centre for Clean Air Research (GCARE)
Biography
Professor Prashant Kumar is Associate Dean (International) for the Faculty of Engineering and Physical Sciences, Chair in Air Quality and Health and the founding Director of the Global Centre for Clean Air Research (GCARE) at the University of Surrey, UK. He is the founder of successfully running Guildford Living Lab, head of the GCARE's Air Quality Laboratory, an Adjunct Professor at the School of Engineering at the Trinity College Dublin in Ireland since March 2018, and a Guest Professor at the Southeast University China since June 2021. He was the Deputy Director of Research for the Department of Civil & Environmental Engineering during 2018-2021.
He received his PhD (Engineering) from the University of Cambridge after winning a Cambridge-Nehru Scholarship and an Overseas Research Scholarship Award, and earned his MTech (Environmental Engineering & Management) from the Indian Institute of Technology (IIT) Delhi with CGPA 9.8/10 and rank 1. Prior to his PhD, he worked at a research institute and in the industrial sector for about 8 years. After his PhD, he joined the University of Surrey as Lecturer (2009-2012) and subsequently worked as Senior Lecturer (2012-2015), Reader (2015-2017) and Professor (2017-). He was awarded the University of Surrey's Vice-Chancellors Award for his outstanding research in 2017.
His fundamental and application-oriented cross-disciplinary research is focused on the interfaces of clean air engineering/science, human health and smart/sustainable living in cities/megacities. His research builds an understanding of the formation and emission of particles, both from vehicle exhausts and non-vehicular sources. He investigates their contribution to pollution, especially in megacity contexts. He is developing approaches to low-cost sensing and contributing to the development of exposure control technology and guidelines for policymakers to curtail pollution exposure in cities, with associated health benefits.
His current research projects are focused on broad multidisciplinary areas of air pollution monitoring/modelling, low-cost sensing, nature-based solutions, climate change mitigation and developing innovative technological and passive (e.g. green infrastructure) solutions for air pollution exposure control for both developing and developed world. He is currently the lead PI on the UKRI (EPRC, NERC, AHRC) funded RECLAIM Network Plus.
A prolific author with about 300 articles in top-ranked journals (h-index 61; i10-index 222; citations >15,000), his research has secured over £10.5 million of individual funding from projects total worth over £30M, funded by the RCUK (e.g, EPSRC, ESRC, NERC, AHRC, MRC, HEFCE, British Council, Innovate UK, Research England, GCRF), industry, international funding bodies (e.g., European Commission, Qatar National Research Foundation, Commonwealth Commission, FAPESP) and charities (e.g. Ove Arup Foundation, RSA, Impact on Urban Health, Global Action Plan). He has developed a network of collaborators across four continents, serving on editorial boards of several international journals (e.g. Scientific Reports, Science of the Total Environment) and scientific evaluation panels of numerous funding agencies. He is Editor-in-Chief of the air quality section of the 'Atmosphere' journal (since July 2020) and founding Speciality Chief Editor of the 'Climate Change & Cities' section of Frontiers in Environmental Science journal.
He serves editorial board of numerous journals, advises local/international bodies on air pollution, and reviews proposals for many funding agencies worldwide. His research has featured in well-read media outlets such as the BBC and The Times
He is advising local/national/international agencies on air pollution and urban nexus and his research has featured in well-read media outlets such as the BBC and The Times. Further details on his work can be found here.