Monday 7 November 2022 - Friday 28 April 2023
Innovation Exploratorium
Our Innovation Exploratorium research exhibits are designed to showcase the very best of our findings in a physical and interactive format.
Ground Floor, Duke of Kent and First Floor, Library
University of Surrey
Guildford
Surrey
GU2 7XH
About the exhibits
Understand how the built environment affects the local climate and how nature can benefit your wellbeing. These interactive research exhibits are open to all, and focus on two areas.
Professor Prashant Kumar's research on urban heat islands
Engage with steps you can take to reduce the heat impacts on urban environments of modern life.
Dr Tracy Xu's work in nature and wellbeing
Explore how bringing nature into your life can boost your wellbeing.
Location
These interactive research exhibits take place in two locations across Stag Hill campus:
Heat Islands exhibit: Ground Floor at the Duke of Kent, Monday to Friday 8am to 6pm.
Nature exhibit: Library First Floor, Monday to Friday 8am to 6pm.
Gallery of exhibits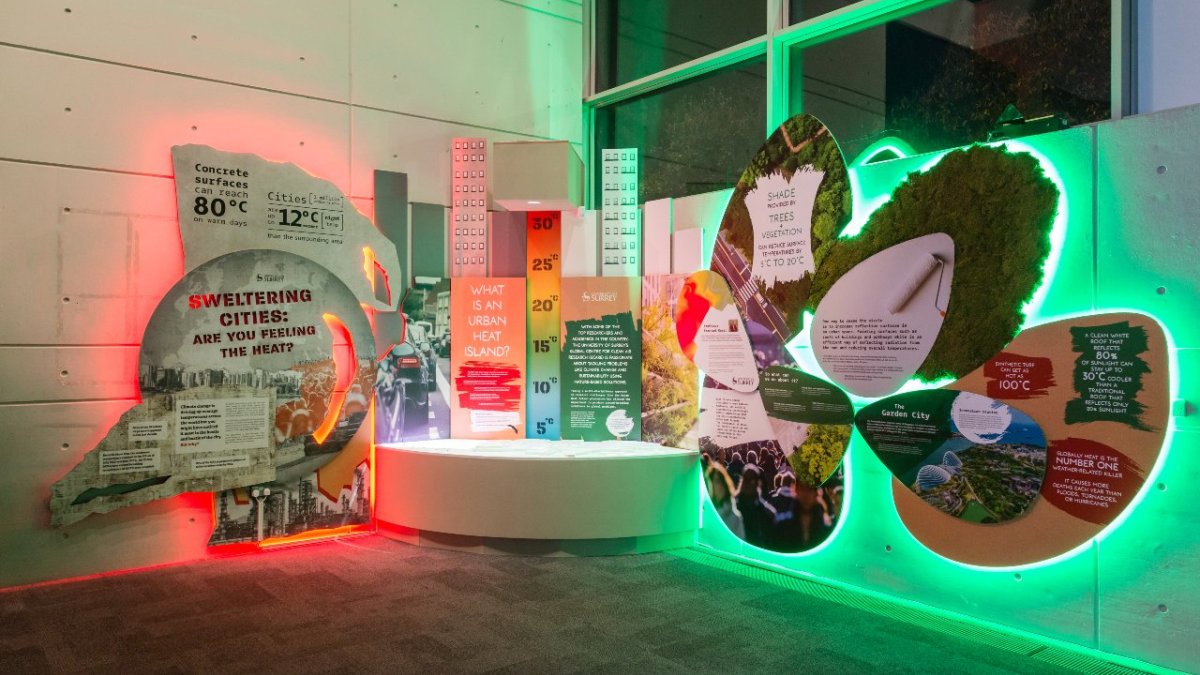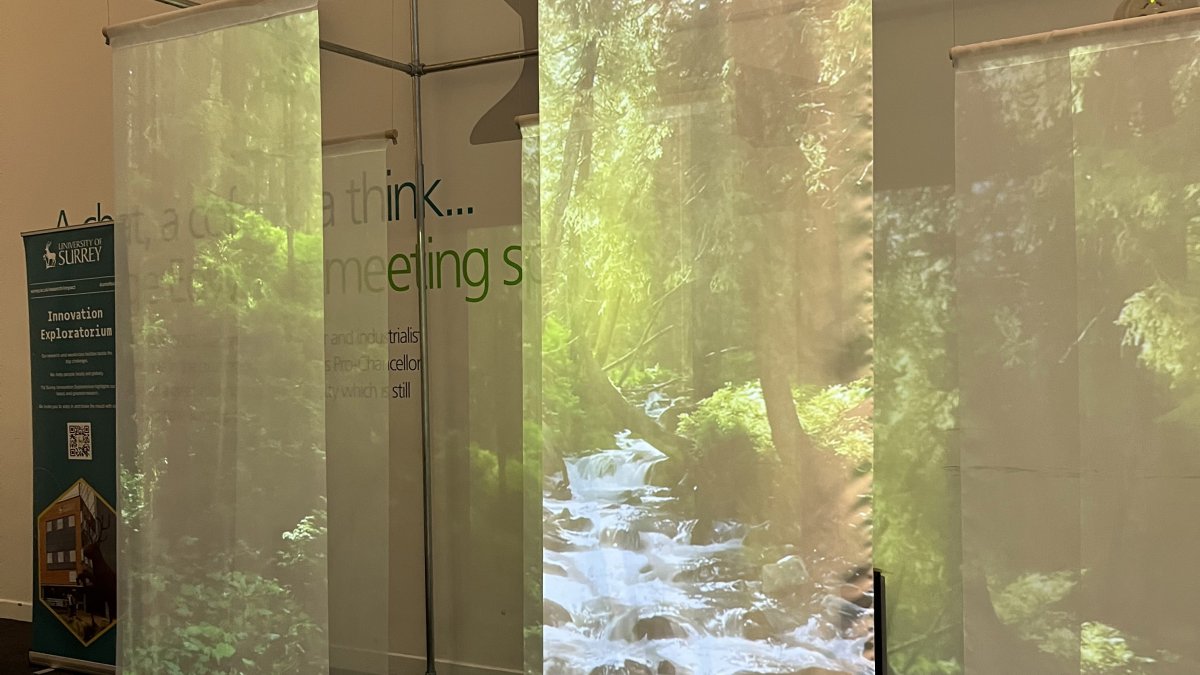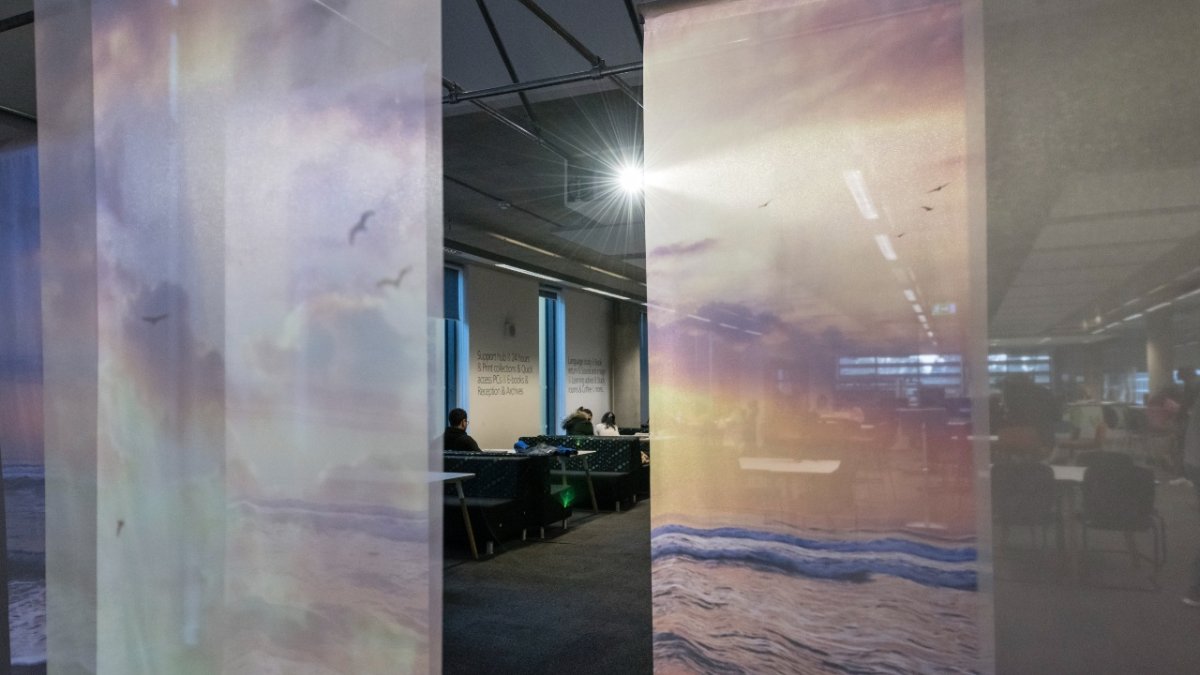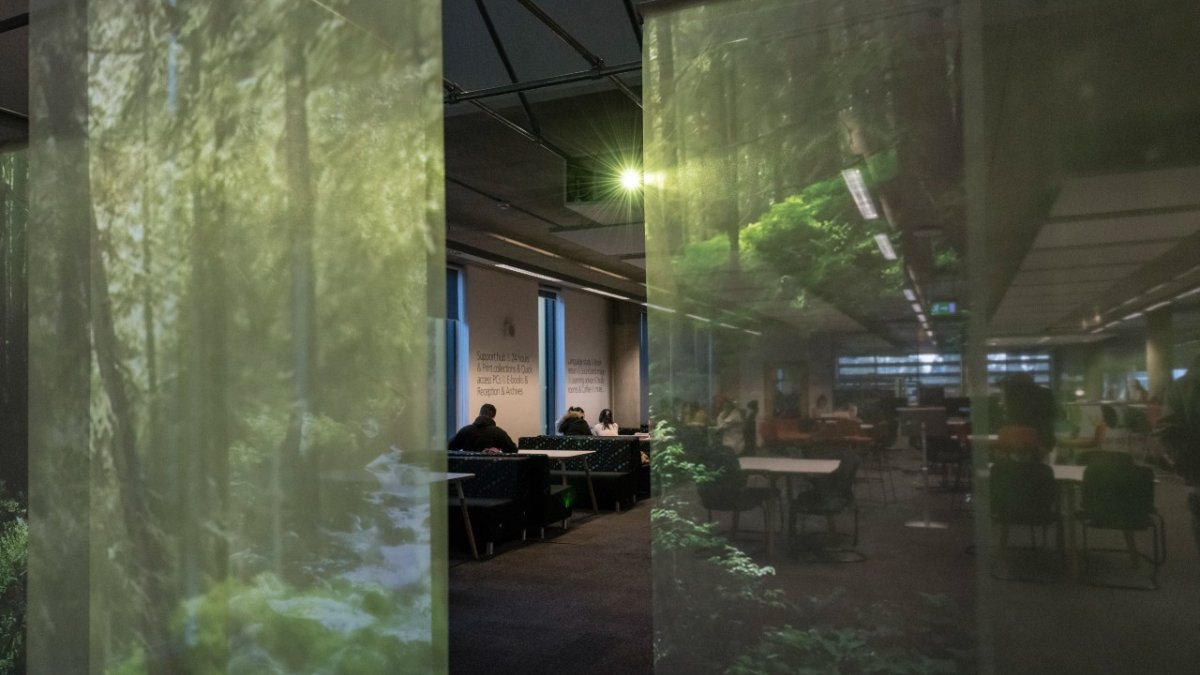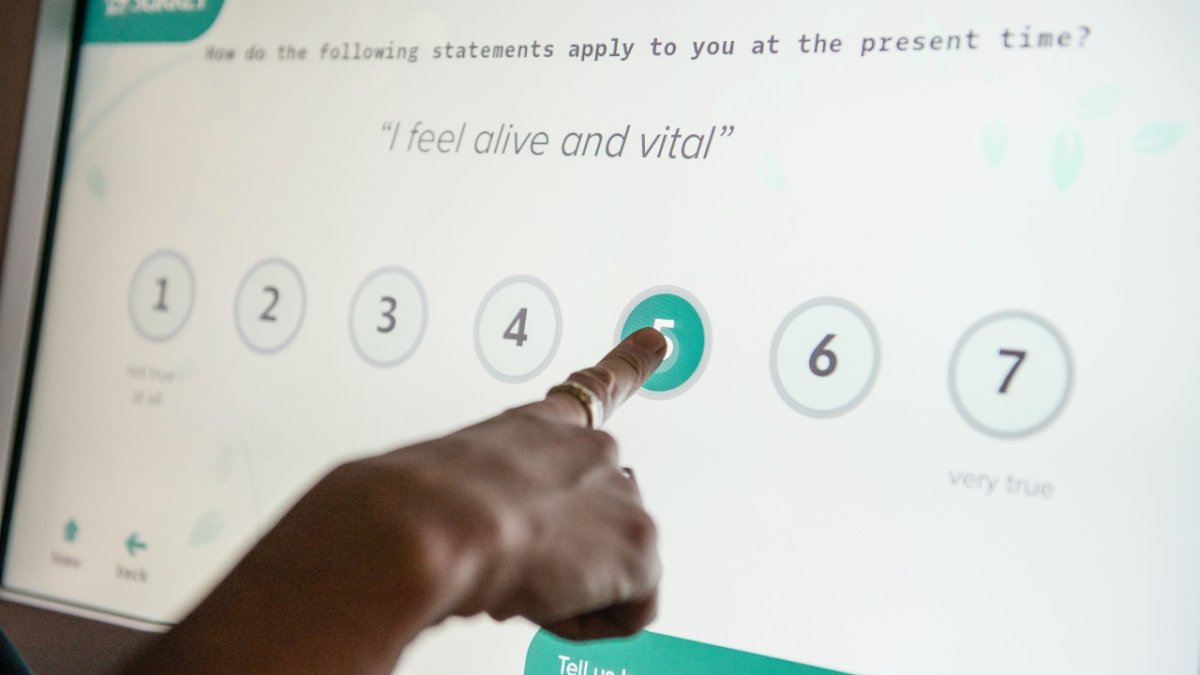 About the academics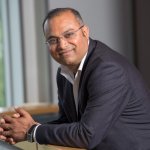 Professor Prashant Kumar
Co-Director, Instiute for Sustainability, Professor and Chair in Air Quality and Health; Founding Director, Global Centre for Clean Air Research (GCARE)
Biography
Prof Kumar is a founding Co-Director of the pan-university Institute for Sustainability, Professor & Chair in Air Quality and Health, and founding Director of the internationally-leading research centre Global Centre for Clean Air Research (GCARE) at the University of Surrey, UK. He is the founder of successfully running Guildford Living Lab, a Trustee at Zero Carbon Guildford (ZERO), an Adjunct Professor at Trinity College Dublin, Ireland; and a Guest Professor at Southeast University, China.
He joined the Senior Leadership team of the Faculty of Engineering and Physical Sciences as an Associate Dean (International) in 2020 and subsequently took up another senior leadership role to help setup the new pan-University Institute for Sustainability as a founding Co-Director in 2023. As an Associate Dean (International), he worked on implementing the University's Global Strategy and provided leadership to the international agenda, including student recruitment, transforming the PGR international placements through Turing and other mobility schemes, building several successful international research partnerships, coordinated numerous UG and PGT partnerships and joint PhD programmes, and led the QS submission for the University as a 'QS Impact Champion'.
Earlier, he served as a Reader (2015-2017), Senior Lecturer (2012-2015) and Lecturer (2009-2012) before promoting to Chair and Full Professor of Air Quality and Health (2017-) at the University of Surrey. He was the Deputy Director of Research for the Department of Civil & Environmental Engineering during 2018-2021.
An engineer by training, Prof Kumar obtained his PhD (Engineering) from the University of Cambridge (UK) after winning a Cambridge-Nehru Scholarship and Overseas Research Scholarship award. He earned his Master's Degree in Environmental Engineering & Management from the Indian Institute of Technology, Delhi, where he won the 'Outstanding Postgraduate Student Award' for his exemplary performance (CGPA 9.8/10 and rank 1). Prior to his PhD, he worked in the construction industry and a CSIR Research Institute for about 7 years.
Prof Kumar has won numerous prizes and awards in recognition of his academic and research excellence throughout his study and academic career. In 2022, he was bestowed with the global accolade of being recognised in the top 1% of 'Highly Cited Researchers' by Clarivate. The award reinforces Prof. Kumar's 'significant and broad' contribution across scientific fields as one of the world's top-cited researchers in Web of Science. He was the winner of the University of Surrey's Vice-Chancellor award 'Researcher of the Year' in 2017.
His fundamental and application-oriented cross-disciplinary research is focused on the interfaces of clean air engineering, human health and smart/sustainable living in cities/megacities. His current research projects are focused on broad multidisciplinary areas of air pollution monitoring/modelling, low-cost sensing, nature-based solutions, climate change mitigation and developing innovative technological and passive (e.g. green infrastructure) solutions for air pollution exposure control for both developing and developed world. He is currently the lead PI on the UKRI (EPRC, NERC, AHRC) funded RECLAIM Network Plus.
In response to the global public health crisis, Prof Kumar played an active role in the clean air community. He participated in the Royal Society Rapid Assistance in Modelling the Pandemic (RAMP) volunteer initiatives and was part of an international effort making a case to the WHO for the recognition of airborne transmission. Among others, his team studied the impact of lockdown on air quality in different cities, including ODA countries, and how different types of face masks can offer protection from the infection of SARS-CoV-2 in public built spaces.
A prolific author with over 320 journal articles (and the same number of conference presentations and articles), his research has attracted over 17,000 citations, with an h-index of 66 (i10-index, 240). These include several highly downloaded, cited and almetrics articles, new directions around air quality challenges, wood burning, climate change and cities, and agenda-setting papers in the area of low-cost sensing, green infrastructure design, ultrafine particles, non-exhaust emissions, smart homes, nature-based solutions and particles and policies.
He has secured over £11M of individual research funding from projects total worth over £30M, funded by the RCUK (e.g, EPSRC, ESRC, NERC, AHRC, MRC, HEFCE, British Council, Innovate UK, Research England, GCRF), industry, international funding bodies (e.g., European Commission, Qatar National Research Foundation, Commonwealth Commission, FAPESP) and charities (e.g. Ove Arup Foundation, RSA, Impact on Urban Health, Global Action Plan).
He serves on editorial boards of several international journals (e.g. Scientific Reports) and scientific evaluation panels of numerous funding agencies. He is Editor-in-Chief of the air quality section of the 'Atmosphere' journal (since July 2020) and founding Speciality Chief Editor of the 'Climate Change & Cities' section of Frontiers in Environmental Science journal. He serves the editorial board of several reputed journals (e.g. Scientific Reports) and is Editor-in-Chief for the 'Atmosphere' journal (since July 2020) and founding Speciality Chief Editor of the 'Climate Change & Cities' section of Frontiers in Environmental Science journal.
He is a reviewer and advisor to scientific evaluation panels of numerous funding agencies in the UK (e.g. NERC, EPSRC) and outside (e.g. Austrian Science Fund) and sits on the scientific advisory board of a number of companies. He advises local councils, and national and international governmental bodies on air pollution and urban nexus.
He has developed a network of collaborators across four continents. His research has featured regularly in well-read media outlets such as the BBC and The Times. Further information on his work can be found here: www.surrey.ac.uk/gcare.