2pm - 3pm GMT
Friday 17 February 2023
The second law of thermodynamics: from black-hole singularities to conformal cyclic cosmology
Professor Penrose is a world-leading scientist who has made extraordinary contributions to many different areas of mathematics and mathematical physics in recent decades, particularly in general relativity and cosmology. His talk will focus on his cosmological scheme, which is also relevant to the arrow of time and will be of interest to all mathematicians and physicists.
This seminar is by invitation only. A Zoom link will be sent to participants attending online before the event. Please contact Paul Bergold at p.bergold@surrey.ac.uk if you have any questions.
Biography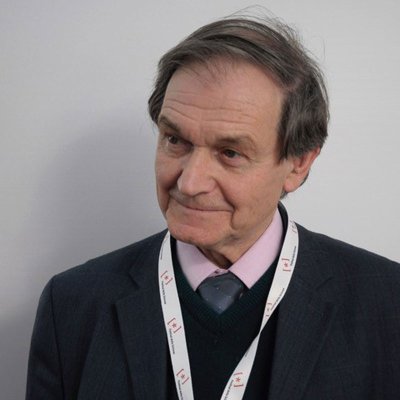 Professor Penrose (born 1931) is certainly one of the most extraordinary and versatile scientists of our time and his contributions span a wide range of different fields in mathematics and theoretical physics. He received his PhD in mathematics from St John's College, Cambridge, in 1958 with a thesis on tensor methods in algebraic geometry. In the following years he worked in many different positions at numerous universities, primarily in the U.S. (Princeton, Syracuse, UT Austin, Yeshiva, Cornell) and England (Bedford College, St John's College, King's College, Birkbeck College) and made extraordinary contributions in mathematics, physics, and philosophy of science that made him a world-renowned scientist.
His most famous results in physics include the Penrose–Hawking singularity theorems as well as the invention of twistor theory and spin networks. The long list of his international awards and prizes includes one half of the 2020 Nobel Prize in Physics "for the discovery that black hole formation is a robust prediction of the general theory of relativity". Sir Roger Penrose is currently Emeritus Rouse Ball Professor of Mathematics at the University of Oxford.