10am - 3pm
Wednesday 10 May 2023
Surrey Athena Swan Symposium 2023
Hosted by the School of Biosciences, University of Surrey.
University of Surrey
Guildford
Surrey

About this event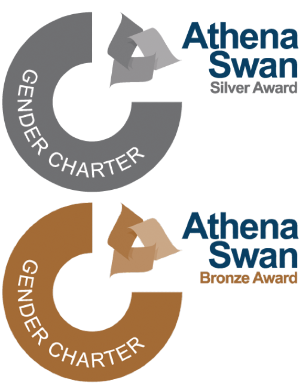 At Surrey we are committed to recognising and celebrating the contribution of the women in our community. As part of the School of Biosciences and Medicine's Gold Athena Swan submission, the University is hosting this Symposium to champion Athena Swan at a local and national level.
This event will bring together speakers from across Higher Education, including academic and professional services staff to share career stories, national best practice and to develop action plans to effect positive change.
This is a hybrid event taking place at the University of Surrey and online. The day will comprise of talks and panel discussions. A complimentary lunch will be provided for delegates who attend in person. 
Due to limited availability, please book your place as soon as possible. 
We look forward to seeing you there.
Please note: we will be regularly updating this page over the next month in the lead-up to Surrey's Athena Swan Symposium.
Celebrating outstanding women at Surrey
Meet our role models
At Surrey, we are proud of our outstanding academic, professional, and technical services colleagues who all play a crucial role in our success. 
Here, we shine a spotlight on some of these colleagues. Each one is a champion for their areas and a role model for our values and pursuit of excellence.
Join us in celebrating these remarkable members of our community.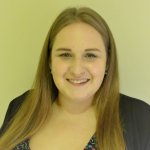 Amy Woods
Senior Team Leader, Estates, Facilities and Commercial Services
Biography
Within my current role as Senior Campus Logistics team leader and waste manager, my job is very varied. I oversee a team of staff who look after all post-related tasks and portering duties for the whole University. Every single day is different, and I love this about my Job. From dealing with students and staff at our reception area to help setting up large-scale events such as graduations and open days, I love nothing better than getting stuck in with the team.
One of my biggest passions is sustainability. Being waste manager gives me a great perspective on things we can change and work on to improve our sustainability. Daily, the porting team are involved with removing waste from all areas of campus which includes large amounts of unwanted furniture, equipment and when it comes to student departure times, large amounts of clothing, homewares, and electrical goods. Over the years we have worked with multiple charities and schools to find new homes for many of these items. The British heart foundation has been our biggest success story and since I launched the scheme back in 2014, we have raised funds for the charity to the value of £863,548.
Planning and organising work for both portering and post teams is a reactive and fast changing daily challenge but working with a great team and the wider university community makes my job a real pleasure.
Outside of work most of my time is spent being with my four nieces and nephews and wider family, gardening, and star gazing. I am currently undertaking a photography class to develop my skills and enable me to capture some amazing images of the night sky and landscapes.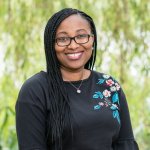 Biography
As a lecturer and researcher over the past 15 years, my research and teaching have focused on food processing, flavour and sensory science aspects of food science - a huge passion of mine.
Having benefited immensely from excellent academics throughout my career in Nigeria and the United Kingdom, I am committed to paying it forward by ensuring I contribute to mentoring and equipping the next generation. I am also keen on empowering and inspiring individuals to create inclusive environments, a place where people have a sense of belonging to unlock all their potential.
In my spare time, I enjoy watching movies and tennis, taking walks, as well as spending my time and resources serving different charities working across the world.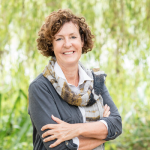 Professor Carol Woodhams
Chair in Human Resources Management, Surrey Business School, People and Organisation Department
Biography
I joined Surrey Business School in 2018 after nine years at the University of Exeter Business School. Previous to that I have held posts at the University of Plymouth and Manchester Metropolitan University.
My research is interdisciplinary and theoretically grounded in psychology, management and sociology. I research a number of subjects bound by an interest in labour market disadvantage. Currently I am best known for my work that progresses the understanding of causes of pay gaps and pay inequality at the firm level. My latest papers are grounded in the analysis of organisation payroll data extracting learning about single-dimension and intersectional pay gaps / pay inequality using Blinder-Oaxaca decomposition methods. I show that women, and intersectional women and men are hindered in their prospects for equal pay by reward structures and their application by organisation elites.
Previously I have researched Chinese female managers and careers, disability equality plus disability studies methodology, diversity management, equal opportunities in SMEs and financing small business. My research is based in practice and applied in nature.I have published widely on these topics including articles in Human Resource Management, the Journal of Social Policy, Scandinavian Journal of Management, Human Resource Management Journal, and British Journal of Industrial Relations. Prior to an academic career I was a manager of people and operations in the hospitality sector and practiced in organisations in the UK and Australia. I have been a National Examiner for "Designing and Delivering Training" and Chartered Fellow of the Chartered Institute of Personnel and Development (CIPD) and remain an External Moderator for them. I have been a consultant, author and adviser to the CIPD on the re-launch of their professional standards.
I enjoy applying my research skills to provide insight for individual employers - largely NHS Trusts and UK HE institutions - diagnosing patterns in wages between men and women, and further at the level of dual and multiple characteristics in order to co-develop best practice reward strategies to overcome pay gaps and pay inequality. My work results in a report and ongoing coaching relationship delivering advice on remedial strategies to eliminate pay gaps. It was recognised with the award of a high-profile national project - Overcoming Pay Gaps in Medicine sponsored by the Department of Health and Social Care due for a COVID-delayed launch in 2020. I continue to conduct research on inequalities in the health sector.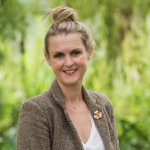 Dr Carys Banks
Research Fellow, School of Health Sciences
Biography
My research explores care in the lives of adults with learning disabilities and I am currently undertaking an NIHR Advanced Fellowship that seeks to co-design an intervention that will help people with learning disabilities to be more socially connected.
Outside of work, I am a mother to an 18-month-old boy, Henri, who is full of life and keeps my partner and me very busy!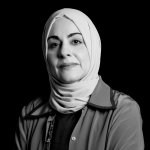 Dr Hana Hassanin
Associate Professor, School of Biosciences and Medicine
Reason for nomination
I am an Associate Professor in Translational and Experimental Medicine and the Director of Surrey Clinical Research Facility at the University of Surrey. I am also a clinical consultant for the Dementia Research Institute (DRI) at the Surrey Sleep Research Centre. I hold a joint appointment with the Royal Surrey Foundation Trust as the Director of the NIHR Royal Surrey CRF.
I am extremely passionate about clinical trials and strongly believe that this era is all about individualised and precision medicine. The latter can be realised by high quality, well-designed clinical research which is conducted by passionate clinicians. Outside work, I restore balance -together with my family- by sustaining long walks among nature from which I reconnect with simplicity, happiness, and purpose. I also thoroughly enjoy long debates with my two daughters, listening to their views about gender equality and get fascinated by the difference in views between our generation and their generation about these issue.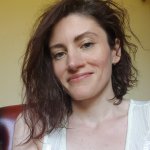 Ioana Boureanu
Professor in Secure Systems, Surrey Centre for Cyber Security, Department of Computer Science
Biography
Ioana is currently a Professor at University of Surrey. Until June 2022 she was Royal Society Leverhulme Senior Research Fellow. Her main interests are formal analysis and cryptographic proofs for different secure systems. Her work found applications with predilection in authenticated key exchange, proximity checking, and payment systems. She has acted as a PI on several EPSRC, NCSC and Royal Society funded projects, as well as a H2020 Marie Curie fellow - whereby she has been particularly interested in developing new tools for privacy and security verification. Finally, Ioana is the Deputy Director of Surrey's NCSC-certified Academic Centre of Cyber Security Research (ACE CSR) and the Co-Director of Academic Centre of Cyber Security Education (ACE CSE).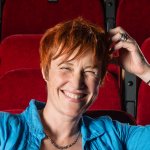 Dr Jaq Bessell
Associate Professor, Guildford School of Acting
Biography
I'm an Associate Professor of Acting, and the Programme Leader for BA Acting, at Guildford School of Acting (GSA). I teach acting, I specialise in Shakespeare, and I lead on some really interesting international collaborative projects with partners in Italy, Germany and Serbia. When I'm not at work, my kid keeps me busy, and entertained!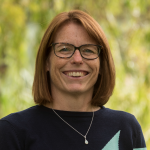 Biography
I came to Surrey as a lecturer straight from my PhD at UCL/LSE in 2005. During my Surrey career I have taken on many roles including leading on student placements, Programme Director, Deputy Head of School, Research Director and most recently Impact Campion. I am also closely involved with Economics' ongoing bronze Athena SWAN application.
At Faculty level, I am a Co-Director of the ESRC (social science) Impact Acceleration Account. My research is highly policy-relevant and covers family, education and labour economics, with a particular focus on how family circumstances in childhood influences success in later life.
I have two children and enjoy running, swimming and cycling on the south coast.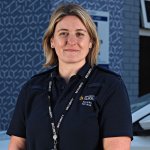 Kelly Howson
Security Team Leader, Security
Biography
I currently work a shift pattern to oversee a team of eight members of staff. I am responsible for ensuring the safety of both staff/students and external visitors/contractors, coordinating responses to calls for assistance across the University and managing our response to incidents.
Through the effective day-to-day direction and management of the team, I play an important role in contributing towards ensuring that staff, students and visitors are provided with a comprehensive security service that enables teaching, learning, living and recreation to take place in a safe and secure environment. 
This involves working with a diverse community, accommodating students and staff from a variety of cultural and ethnic backgrounds. I deal with an array of complex issues which at times can be challenging, these range from mental health to health and safety issues and at times working with our local support agencies such as the police.
I am married with a four-year-old daughter. I enjoy keeping fit, walking and exploring the outdoors with our family dog Daisy. I am currently working hard to progress myself personally for a management role in the future.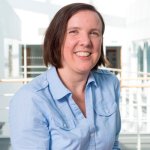 Dr Martha Betson
Senior Lecturer, School of Veterinary Medicine
Biography
I have a very varied role. My research group investigates how parasite diseases which affect humans and animals are spread and how best to control them. I teach veterinary students about parasites which affect animals (e.g. worms, ticks, fleas) and how they can be managed.
As a section head I manage a team of academics who are involved in research and teaching in the areas of epidemiology, mathematical modelling of disease spread and public health.
Outside of work, I have a lively primary school-age son to keep me busy and I enjoy walking, running and cycling.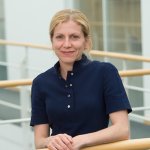 Martine Carter
Vice-President Strategy, Planning and Performance, Vice Chancellors Office
Biography
Martine has Executive Board responsibility for strategy including the strategic planning processes, monitoring of performance, and delivery of strategic workstreams.  In her home life, Martine is juggling earning the right to call herself a runner with being a mum to two young children.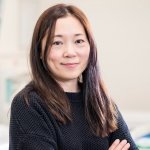 Melissa Newlyn
Faculty Marketing Co-ordinator, Faculty of Health and Medical Sciences
Biography
As a member of the Marketing Team for the Faculty of Health and Medical Sciences for the past 19 months, I provide marketing support for the Faculty. My work is varied and includes creating digital assets, managing all faculty social channels, event planning, and directing photoshoots and filming.
I lead a very busy life and visit my elderly parents most weekends as their main carer, but I also value time for myself and I actively take time out to do gardening, yoga, pilates and going to the theatre in London.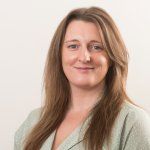 Rebecca Golding
School PA, Faculty of Health and Medical Sciences
Biography
I am a PA to the Head of School of Biosciences, since working at the University I have had many opportunities to enhance my personal development and I am now a mental health first aider and an associate member of the Institute of Leadership Management. My previous job roles have been within the travel industry, primarily regarding the customer experience which has provided me with comprehensive customer service experience and a good understanding of how to work with and support people. Outside of work, I enjoy camping, hiking, and baking tasty treats for friends and family.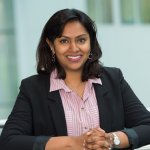 Dr Sharmini Julita Paramasivam
Senior Lecturer, School of Veterinary Medicine
Biography
Dr Sharmini Paramasivam is a veterinary surgeon and is presently a senior lecturer at the School of Veterinary Medicine. She manages the Clinical and Behavioural Sciences section within the Clinical and Veterinary Sciences Department and is the FHMS educational research theme lead. Sharmini teaches animal behaviour, animal welfare and zoological medicine on the veterinary programme. Her research interest is focused on behaviour change to improving the welfare of animals and people in shared urban spaces and to increase the standards of veterinary education.
Outside of work, she volunteers her time with the Animal Neighbours Project, an international project to reduce human wildlife conflict and enjoys cooking (Malaysian food specifically) and spending time with friends having cocktails.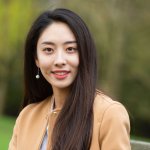 Dr Yoo Ri Kim
Senior lecturer, School of Hospitality and Tourism
Biography
I am Yoo Ri, a Senior Lecturer in hospitality management with a curious mind for people and culture. One of my personal values is believing in the power of diversity in unity and the importance of widening participation and opportunities for learners from different backgrounds.
To live my values, I am currently actively promoting diversity, equality and inclusion in hospitality and tourism through my research, teaching, and service in and outside of the University.
#BreakTheBias with Surrey Women's Network
To celebrate International Women's Day 2022, Surrey Women's Network invited a panel of three inspirational colleagues to speak about what they do at Surrey, how they got to where they are in their careers, any biases they faced along the way, and how they overcame them.
With an introduction from Academic Lead for Equality, Diversity and Inclusion, Emily Williams, and Chief People Officer, Will Davies, this event offered an illuminating insight into the diverse range of roles undertaken by women at Surrey, as well as thoughts on how Surrey can better support women in their careers.