1pm - 2pm BST
Wednesday 14 June 2023
Professor Emily Ma - Recognizing motherhood as a critical stage of leadership development
Teaching Block
University of Surrey
Guildford
Surrey
GU2 7XH
Overview
Pregnancy and motherhood are often stigmatized as negatively impacting women's careers. Yet skills and capacity unlocked/enhanced during this stressful coping process may be transferable to facilitate improved job performance and career advancement in the workplace. This lecture will explore the bright side of motherhood. Motherhood and the coping process can enhance women's knowledge, skills, and capacity while strengthening women's mindset, willpower, and overall emotional intelligence. All such skills and capacities are highly transferrable in the workplace, particularly for management and leadership roles.  And yet, the industry is still lagging in acknowledging and recognizing the positive side of motherhood. Professor Ma will use this public lecture as an opportunity to share this important message with current and future leaders.
Speaker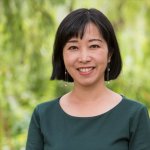 Professor Emily Ma
Professor at the School of Hospitality and Tourism Management
Biography
Emily Ma is a Professor at the School of Hospitality & Tourism Management, at the University of Surrey, UK. Her research areas include organizational behaviour, customer experience management and women in leadership. One of her most recent research streams looks at how motherhood could help unlock women's leadership capacities and prepare them for management and leadership positions. She is also committed to providing mentorship support to early career researchers, particularly working mothers with young kids, to cope with challenges from work and life domains.
She has published more than 80 journal articles in peer-reviewed journals, such as Tourism Management, Annals of Tourism Research, International Journal of Hospitality and Tourism Management, Journal of Hospitality and Tourism Management, Journal of Sustainable Tourism, Cornell Hospitality Quarterly, International Journal of Contemporary Hospitality Management, and Journal of Hospitality and Tourism Research, etc.
Emily received her education and practiced teaching and research on four continents, including Asia, North America, Australia/Oceania, and Europe. She serves as an editorial board member for multiple journals, and as the Associate Editor (2018-2022) for the Journal of Hospitality and Tourism Management (SSCI, ABDC: A), the official journal of the Council for Australasian Tourism and Hospitality Education (CAUTHE).