1pm - 2pm BST
Wednesday 26 July 2023
Professor Philip Jackson - Sound is all around us: Engineering sound spatially
Teaching Block
University of Surrey
Guildford
Surrey
GU2 7XH
Overview
Among our senses, sound is unique in endowing us with an ability to detect events at a distance from anywhere around us. You may be doing something else or facing the wrong way, have your eyes shut or even be asleep!
Why not close your eyes for 30 seconds, and focus for a moment on what you can perceive about your environment by listening. What can you hear? Where are the main sounds? Is anyone talking? What are they saying? How big is the person? How big is the room? What is happening?
Here begins the story of an adventure into sound, from how we humans produce sound when we speak to ways systems can use 'anti-sound' to control where the sound arrives, and even an approach to personalise the sound that you experience. This inaugural lecture will present research from the POSZ project (pronounced "posh"), S3A and the current AI4ME collaboration. In POSZ, we developed sound-zone technology that informed the design of Bang & Olufsen's BeoLab and BeoSound Balance spatially-adaptive luxury loudspeakers. The S3A project directly enabled the production of pioneering sound-led immersive experiences, using coordinated connected devices, introducing narrative enhancement into iPlayer to assist the hard of hearing, and the BBC's first VR release: The Turning Forest. With over 80 thousand downloads, nominated for best VR experience at Google Play awards, and winner of the TVB Europe Award for Best Achievement in Sound, we demonstrated the technology enabling the broadcast industry's sonic transformation, 60 years after stereo's introduction. In AI4ME, we are busy working with colleagues in BBC R&D to explore ways to bring the flexible, personalised media experiences of the future to meet individual needs across the mass audience. Come, hear!
Speaker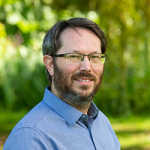 Professor Philip Jackson
Professor in Machine Audition
Biography
Professor Jackson joined CVSSP as a Lecturer in 2002, with a BA in Engineering from Cambridge University and a PhD from the University of Southampton, and has successfully led many activities in teaching and research over the past two decades. In 2004, he founded CVSSP's machine listening group, which is enabling next-generation technologies to change the way we experience sound through collaborations with entertainment giants such as the BBC and Bang & Olufsen. He has led CVSSP research in spatial audio [https://tinyurl.com/soundspatially], establishing an internationally leading activity in this area through initiation and leadership of multiple major programme grant funding awards with industry. He led Surrey's research stream in audio-visual processing in the highly-successful S3A programme grant (2013-2019) with BBC R&D on next generation spatial audio, whose media industry impacts continue to grow. This formed the basis of a CVSSP 2021 Research Excellence Framework impact case which was evaluated as world-leading with excellence in the area specifically acknowledged in the evaluation feedback.  The success of S3A and the collaboration with the BBC led to the AI4ME Prosperity Partnership (2021-26) a £15m programme co-funded by BBC and EPSRC in personalised media experiences.  He is a core architect of the AI4ME programme and leads the research stream for personalised media production and governance in ethics of media personalisation. Philip has also made substantial contributions to teaching in the Department of Electrical and Electronic Engineering including the introduction of the Audio Media Engineering MEng/BEng programmes and leadership of Engineering Design and Professional Studies. Philip is contributes to the wider as a member of the University Senate.