Thursday 14 September - Saturday 16 September 2023
European Trade Study Group (ETSG) 2023 Conference
Rik Medlik Building
University of Surrey
Guildford
Surrey
GU2 7XH
European Trade Study Group (ETSG) 2023 Conference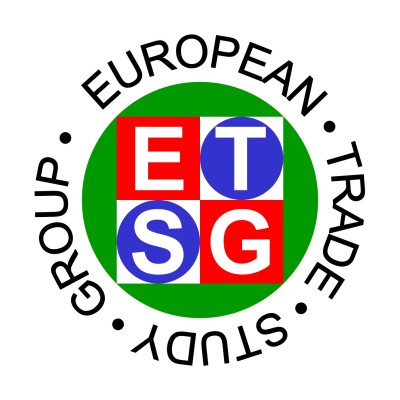 The University of Surrey is pleased to welcome participants of the 24th edition of the European Trade Study Group (ETSG)  conference to Guildford.
Please note that this year's conference will begin just after lunchtime on Thursday 14 September and will end late in the afternoon of Saturday 16 September, 2023. Please plan on attending the entire conference. Please remember that all participants, regardless of whether they present papers, are required to register and pay the fee (£90).
This website provides information about logistics at the University; please follow the links below. Any query regarding the conference (e.g., programme) should be directed to surrey@etsg.org. Only queries regarding the logistics should be sent to h.dee@surrey.ac.uk
Registration
Registration is now closed.
Programme
Full programme will be available in late August.
Conference venue
The conference will be held on the Stag Hill Campus at the University of Surrey, which is located half hour by train from London. The main venue for plenary and parallel sessions will be the Rik Medlik Building (building 18 in blue on campus map below).
Accommodation options
Guildford has a number of hotels in the area which are within walking distance of the train station and close to the town centre. A number of bed and breakfasts and Airbnbs can also be found in Guildford and across Surrey. For more information about Guildford view our location page. Notice that the ETSG conference overlaps with the weekend when students return to campus, hence a number of hotels may fill up quickly. In case, consider staying in Woking (3 minutes by train) or London (areas around Clapham Junction or Waterloo for fastest commuting to Guildford).
Local organising committee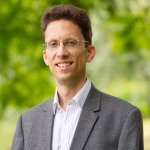 Professor Holger Breinlich
Biography
Holger Breinlich joined the School of Economics in April 2018, having held previous positions at the University of Essex, the University of Mannheim and the University of Nottingham. Holger obtained his PhD from the London School of Economics in 2006.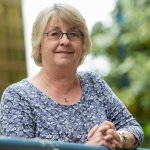 Mrs Helen Dee
School Administrative Officer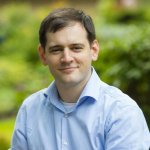 Dr Eric Golson
Deputy Head of School, Undergraduate Programme Director, Associate Professor of Economics
Biography
Eric Golson is the Deputy Head of Economics and Undergraduate Programme Director at the University of Surrey. As an economist with expertise in economic warfare, trade, finance and international political economy, Eric has travelled the world exploring complex economic warfare issues for governments and businesses. He has published most recently in International Finance regarding the effects of trade blockades on stock market performance, and previously in field journals in Economic History on economic warfare. He has co-authored three books on historical cases of economic warfare, small states and neutrality.
His current research interests include international trade warfare, business decision making during war, effectiveness of economic sanctions, military spending, and resource management in the context of war. An active member of two research clusters at Surrey: Centre for International Macroeconomic Studies (CIMS) within the School of Economics and the Centre for the Study of Global Power Competition (CGPC) within the Politics faculty, Eric was previously a Research Fellow at Oxford University from 2011-2016.
An award-winning Higher Education leader, Eric has an impressive track record in teaching and learning leadership, education policy, student experience, lecturing and assessment, long-term strategy. Promoted to Associate Professor in 2022, Eric is a leading advocate for diversity and inclusion, particularly in areas of neurodiversity such as dyslexia, ADHD and autism. He has won nine teaching awards and had twenty-six nominations in twelve years.
Eric is a natural problem solver: a people person, long-term planner and data-driven technology geek in equal measure, he believes the answer to most economics, business and finance problems can ultimately be found with the right framework and analytical tools. In this context, he has served on several long-term University project teams to transform systems and services.
Eric holds a PhD and PGCHE from the London School of Economics. He earned his BA and MA degrees from the University of Chicago. He is a Fellow of the Higher Education Academy and the Royal Historical Society for his work in Economic History.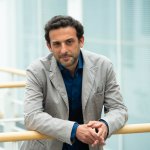 Professor Esteban Jaimovich
Biography
I completed my PhD in Economics at UCL in 2007. I joined the University of Surrey as Senior Lecturer in 2012, after having spent five yeas in Collegio Carlo Alberto (Turin) as Assistant Professor. I was promoted to Reader in Economics in 2016 and to Professor of Economics in 2023. My research mainly focuses on poverty persistence, lack of sustained long-run growth and international trade.
Research interests
Development Economics, Economic Growth, International Economics.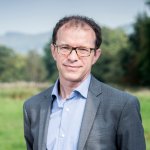 Professor Maurizio Zanardi
Head of School of Economics, Professor in Economics
Biography
I am a Professor of Economics and Head of the School of Economics at the University of Surrey. Before joining the University of Surrey (in January 2021), I held appointments at Lancaster University, Université libre de Bruxelles, Tilburg University, and the University of Glasgow. I am also a Co-Director of the European Trade Study Group (ETSG). I received a Ph.D. in Economics from Boston College and a B.A. in Economics from the Catholic University of Milan (Italy).