10am - 10:50am
Friday 29 September 2023
Diffusing light and analogies
CVSSP external seminar with Professor Daniel Sýkora.
21BA02
University of Surrey
Guildford
Surrey
GU2 7XH
Teams Meeting ID: 344 497 428 161 
Teams Passcode: psQpmA
Abstract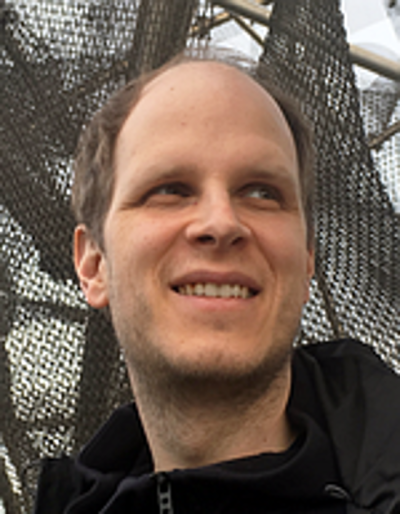 The word diffusion describing "the state of being spread out or transmitted by contact" always sounded magical to me. When I was an undergrad student I was fascinated by diffusion of light, as a graduate student I fell in love with diffusion curves, and nowadays in the modern era of AI diffusion models have started to please me a lot.
In this talk I will try to share my passion for diffusion by describing two methods we published recently with my students and colleagues from CTU, Google, and Adobe: A light diffusion method that can improve lighting in portraits by softening harsh shadows and specular highlights while preserving overall scene illumination and diffusion image analogies-an image editing approach that can modify the target image to follow a high-level analogy specified by two other images.
Short biography
Daniel Sýkora graduated from the Faculty of Electrical Engineering at the Czech Technical University in Prague, where he also acquired a PhD in the field of computer science in 2007. He then spent two years at a post-doctoral study at Trinity College in Dublin. But Sýkora did not leave his alma mater for a long time, and has returned, lecturing at the Department of Computer Graphics and Interaction, and also leads a team of students. 
In 2009, he received an offer from the Walt Disney Animation Studios to go to Hollywood and exhibit his skills. The Americans invited him on the basis of his paper on the LazyBrush algorithm. He also worked with the Anifilm studios, where he participated in the creation of the animated bedtime story Doctor Animo. For Digital Media Production and UPP he colored the first series of animated evening stories about Rumcajs.
He is currently cooperating with the American company Adobe. Asides from Prague, he lectures at the University of Utah. He is married, with two daughters and two stepsons.
Visitor information
---
Find out how to get to the University, make your way around campus and see what you can do when you get here.