---
news
Meet the academic: Dr Tim Brown
Senior Tutor for postgraduate students on MSc programmes related to electronic engineering, Dr Tim Brown tells us why becoming a radio engineer is a great way to embark on a fulfilling career straight after your studies.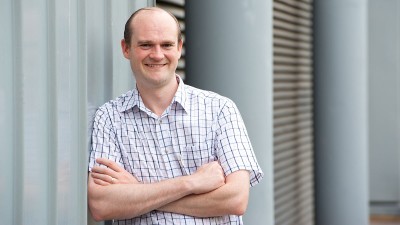 Please introduce yourself – perhaps you could tell us something that isn't on your staff profile page?
In my work as an academic I do anything from managing our taught postgraduate programmes through to writing research publications on some interesting and also sometimes quite game changing pieces of research work that I and my colleagues have carried out. We still have so much work to do in better utilising heavily used radio spectrum and exploring the potential of spectrum that is not yet used much. 
What's your favourite memory of being a student?
I remember feeling part of this very lively community of people from all around the world. It's quite a unique time in life.
How and why did you become a professional academic?
When undertaking my PhD I developed a great interest in higher education. I wanted to be able to teach, do research and give my students a better learning experience than I had! 
What excites you about your current role?
To see students learning, then going out into industry and thriving. It's really rewarding to see on LinkedIn how some of my past students have got on since graduation. 
What is your particular area of academic expertise, and why are you passionate about it?
Since the middle of my student days I have had a great interest in radio, and I see a real need for people who do the policymaking and standards-setting to really understand what the radio can do. That requires people who can do something in the lab, rather than just working things out theoretically. That is something I strongly believe in and want to contribute.
Why should people study at postgraduate level in your academic area?
We need radio engineers. There is a great skills shortage in this area, and we see this clearly not just because our graduates are finding jobs but because the industry is also coming to us for help in developing their continuing professional development in the area. 
What are you looking for in a postgraduate student?
The desire to learn, and the desire to put the principles and concepts we teach them to use in day-to-day practice for radio engineering. 
What should people know about the University of Surrey?
For me Surrey has always been a University that teaches with the end vocation in mind. For that reason it delivers both knowledge and professional life skills to its students.
Discover our undergraduate and postgraduate courses in electrical and electronic engineering.