---
news
Published:
26 January 2022
Top jobs with a biosciences degree
Did you know that 93% of our biosciences and medicine graduates go on to employment or further study (Graduate Outcomes survey 2021)? Find out what roles our students have gone on to and who they're working for. 
Credit: University of Surrey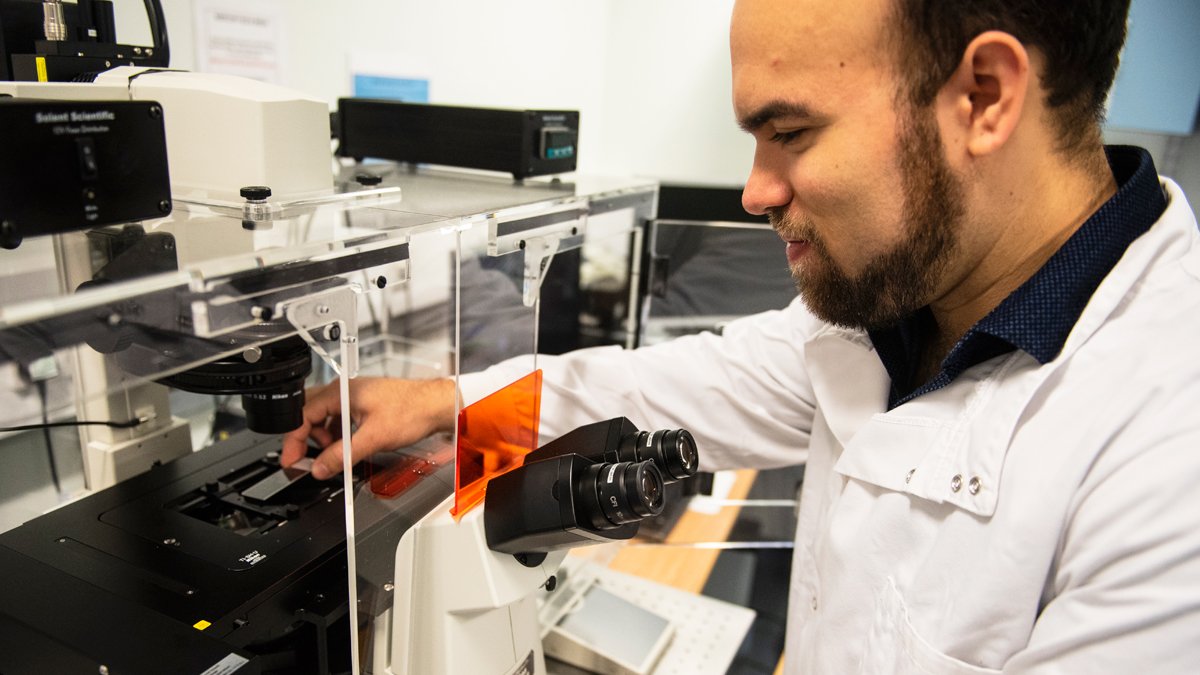 *UK domiciled graduates of full-time, undergraduate qualifications, in full-time employment, from higher education institutions
Job roles
With a career in bioscience, you'll investigate life in all its forms and use your skills to transform and improve lives. You'll find our graduates working in a range of exciting roles, including: 
Animal health officers
Biomedical scientists
Clinical data managers
Clinical research associates
Clinical trial associates
Customer service analysts
Data scientists
Drug safety specialists
Government and public health scientists
Healthcare scientists
Laboratory analysts and technicians
Pharmacy assistants
Quality engineers
Quality officers
Research analysts
Research laboratory assistants
Scientific data analysis specialists.
After graduation, some of our students also go on to further study, including postgraduate research and graduate dentistry, as well as medicine and veterinary medicine programmes.
Our award-winning Professional Training placements offer the opportunity to test out a career path. Biochemistry student, Josephine Amosah, shares how their Professional Training placement fuelled their passion for a career in biochemistry research. 
With the critical thinking, decision-making and communication skills learnt throughout our courses, several of our graduates have sought alternative careers in business, healthcare, finance, publishing, and teaching.
"I received a first-class degree in my final year, and was able to organise an internship at ETH Zurich in Switzerland after graduating. I have now returned to England to train to be a medical writer within the healthcare industry. I have found my experiences in creating new research and knowledge has helped me to be more critical of the data and evidence that we base healthcare practices on. Every day I am drawing on learnings from what was a unique and highly rewarding experience."
Employers
Our courses will prepare you for a wide range of careers. Our alumni can be found around the world, with recent graduates working for:
Public Health England
AstraZeneca
The Food Standards Agency
Burnley Football Club
Heathrow Animal Reception Centre
Cancer Research UK
Institute of Cancer Research
J Sainsbury plc
The Body Shop International plc.
Supporting your career journey  
Over the last decade, our employment figures have been among the best in the UK. We offer careers information, advice and guidance to all students whilst studying with us, which is extended to our alumni for three years after leaving the University.
Find out more about our undergraduate biosciences and medicine courses
Featured
Academics
---
Related content
---