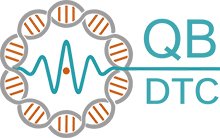 Our research
Quantum biology research interests at the Centre include a growing range of projects that represent the diversity of biological processes that have already suggested the use of non-trivial quantum effects in their normal function. 
Explore our research
Our research spans a wide range of biological systems and processes and is divided up into subgroups collecting a focussed interaction between theoretical and experimental standpoints for an iterative and symbiotic investigation into proton-tunnelling in DNA, the role of 'noise' in gene expression, photosynthetic systems and avian magnetoreception. 
Research subgroups largely consist of at least one physicist and one biologist for a true interdisciplinary approach.