---
news
5 reasons to study midwifery at Surrey
On our BSc (Hons) Midwifery (Registered Midwife) course, ranked top 5 in the UK by both The Complete University Guide 2020 and The Times and The Sunday Times Good University Guide 2020, you'll develop as an autonomous Midwife, access our state-of-the-art facilities, gain clinical experience, learn from practitioners and enhance your employability.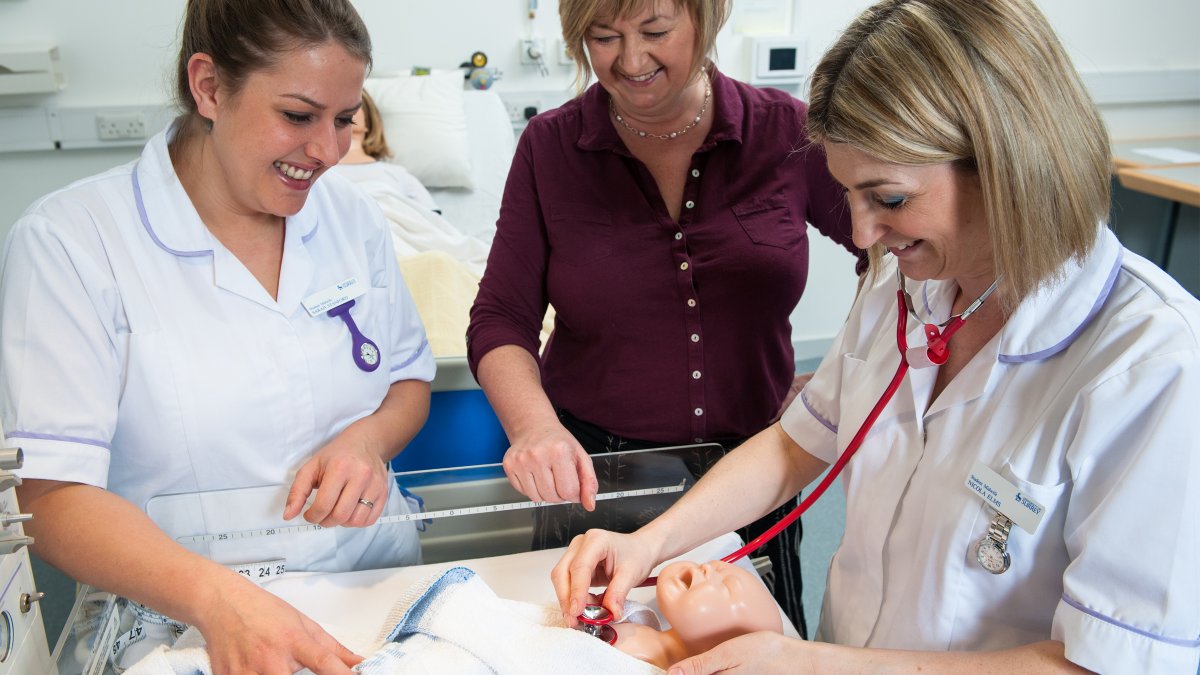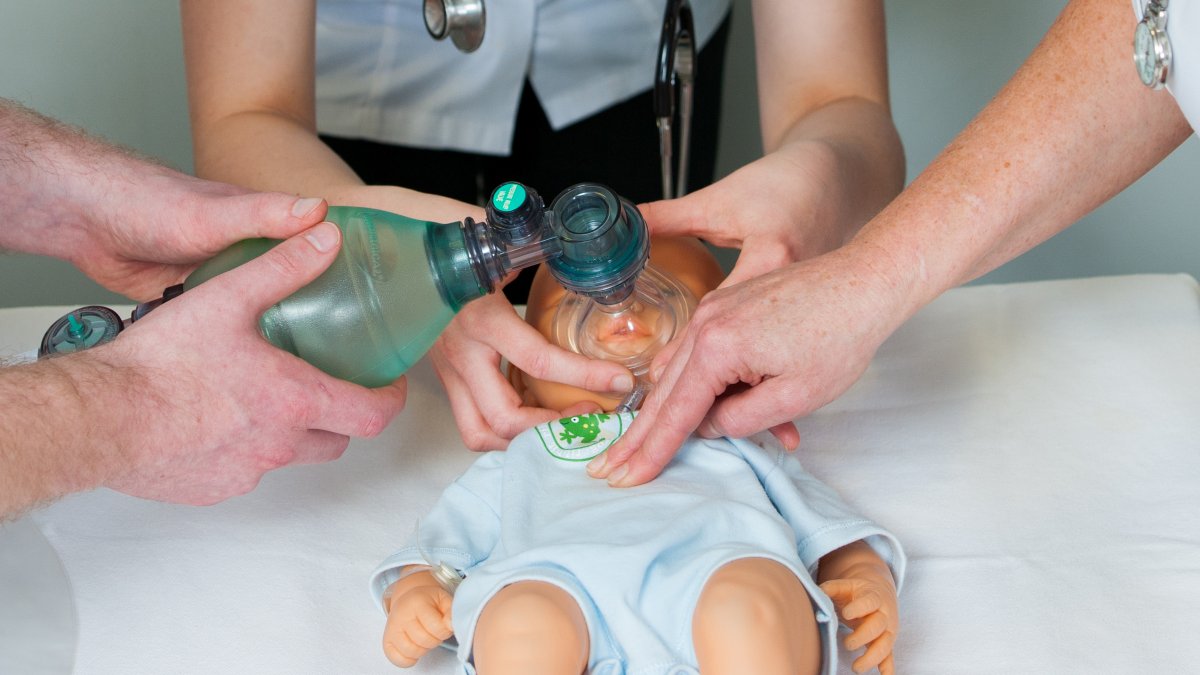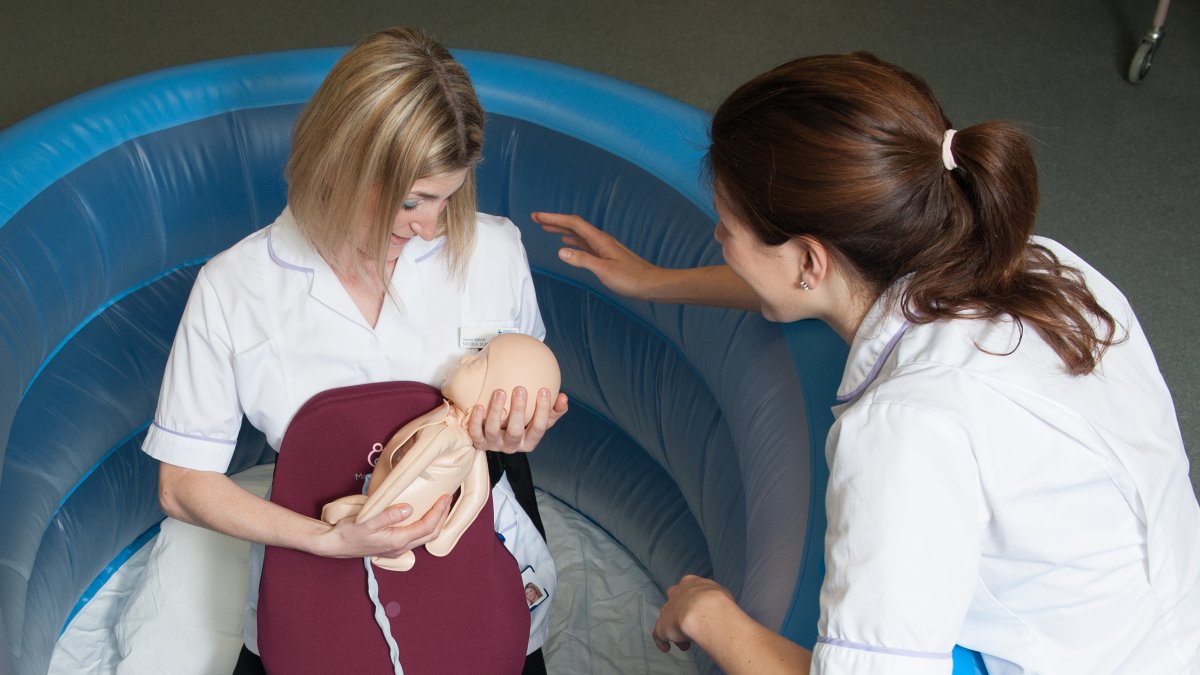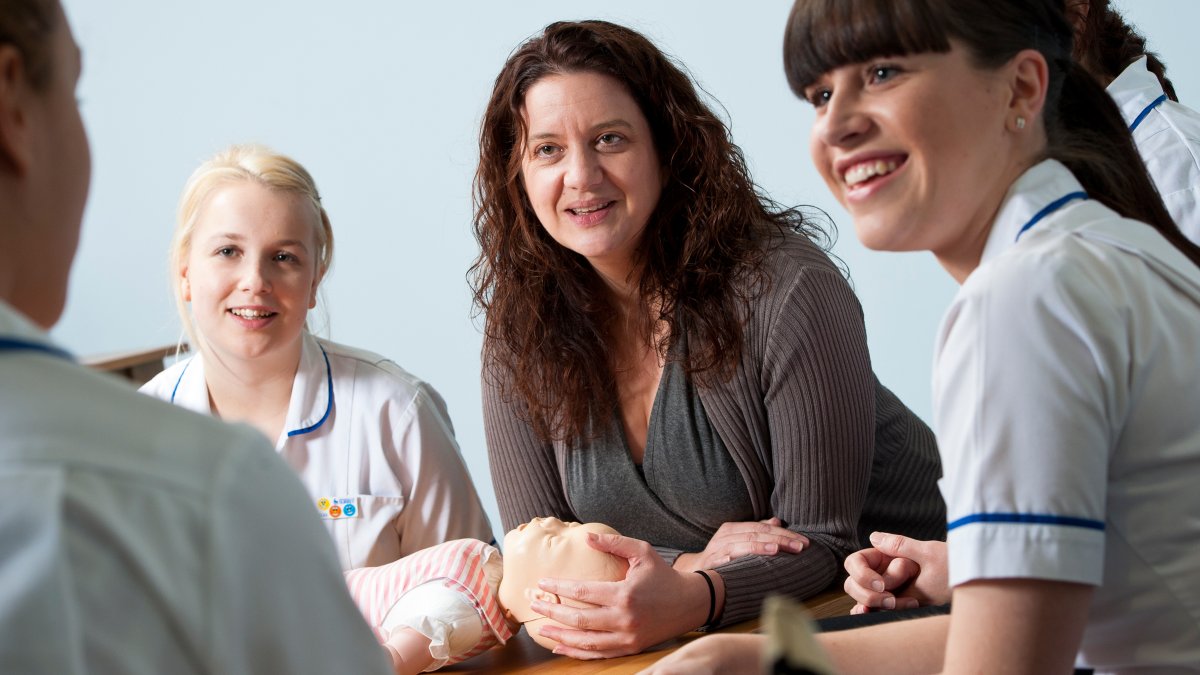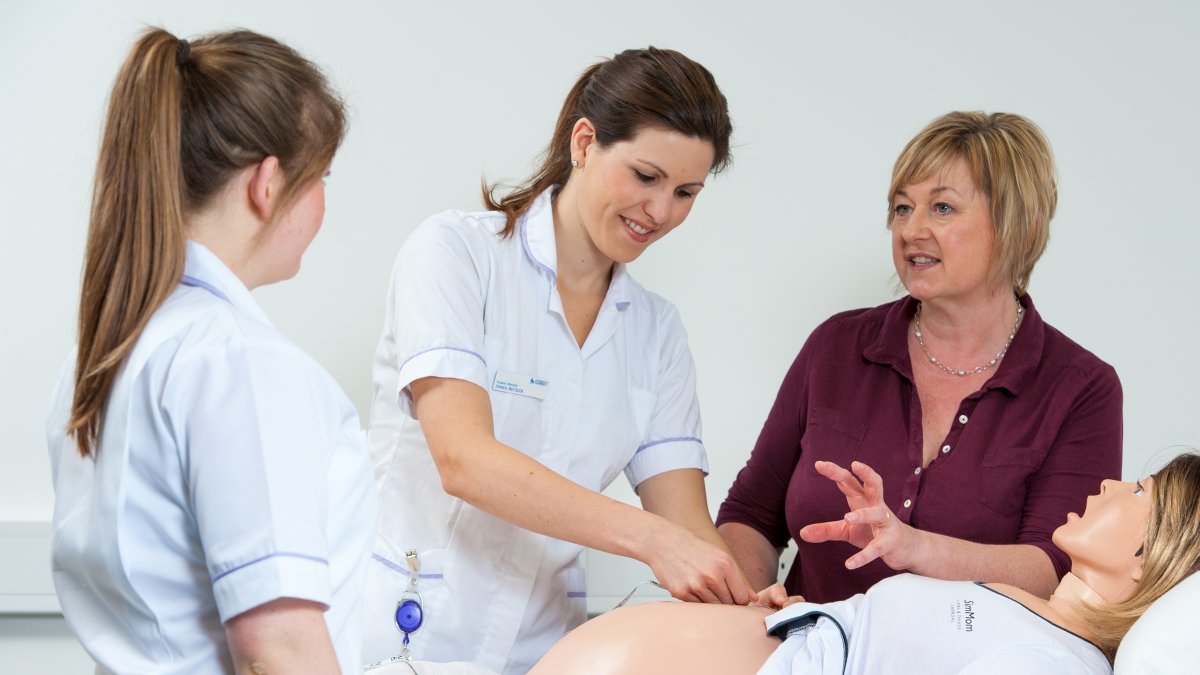 1. Develop as an autonomous midwife
In your first year of our BSc (Hons) Midwifery (Registered Midwife) course, you'll study topics that are fundamental to midwifery, including concepts of caring, physical health sciences, and the politics, philosophy and practice of midwifery, ensuring you have a solid foundation upon which to build the rest of your degree. During your second year, you'll gain an appreciation for complex midwifery care and how to effectively deal with emergencies such as breech births and hypertensive disorders.
In your third year, you'll study the broader context of midwifery, investigating cultural, social, racial and psychological perspectives of pregnancy, and maternal autonomy. You'll learn about sexual and reproductive health, including how to effectively interpret gynaecological histories, IVF, and breast, cervical and ovarian screening. You'll develop the skills to care for obstetric patients experiencing critical ill health and understand the importance of early detection, to reduce maternal mortality and morbidity.
Throughout your studies, you'll develop a responsive attitude to the needs of childbearing women and their families, reflected in your capacity to assess their needs, make judgements, and plan, implement and evaluate care. When you graduate, you'll be an autonomous Midwife with the qualities that patients want to see: care, compassion, honesty, candour and understanding.
2. Access state-of-the-art facilities
Our facilities have recently undergone a multi-million pound investment, giving you access to the latest industry equipment including our Clinical Simulation Centre, consisting of two large wards, an operating theatre, a community flat and an ambulance bay. Here you'll get to practise real scenarios using lifelike mannequins and actors as patients, fitting cannulas, checking for heart murmurs, monitoring breathing and much more. You'll also take your Objective Structured Clinical Examinations (OSCEs) here, which assess your clinical technique. 
As one of our students, you'll also get exclusive access to our independent clinical learning room. The room is set up each week with the necessary equipment required to practise the techniques you'll be learning.
3. Gain clinical experience
Our midwifery course is 50% theory and 50% practice. You'll spend half of your training in clinical placements, allowing you to practise the skills you'll learn in the classroom out in the real-world, under the supervision of qualified practitioners. Your placements will take place across Surrey, Sussex and Hampshire, exposing you to a wide variety of scenarios and patients. You'll develop an awareness of working in the NHS, and the role of a Midwife, before building up your knowledge, skills and professional abilities. 
Previous students have undertaken their placements with the NHS, on maternity units within a district general hospital setting, as well as community-based placements.
4. Learn from practitioners
We have a clinical-led focus to our teaching, ensuring everything you learn is up-to-date and relevant to an NHS care setting. Our lecturers are all practising healthcare professionals working in the NHS, and many are active researchers, investigating topics such as maternal, child and family health. You'll also be taught by a multidisciplinary team of guest lecturers, made up of local doctors, nurses, midwives and other healthcare workers.
Throughout your placements, you'll have an educational supervisor, who is a senior clinician. They'll guide you through your experience and feed into your evidence portfolio.
5. Enhance your employability
Our midwifery course is accredited by the Nursing and Midwifery Council (NMC), giving you the academic requirements needed to register to work as a midwife once you've graduated. 100% of graduates on this course go on to full-time employment or further study.* Our alumni can be found working for NHS trusts across the UK, with recent graduates working for Ashford and St Peter's Hospitals NHS Foundation Trust, Frimley Health NHS Foundation Trust, and Surrey and Sussex Healthcare NHS Trust.
Midwifery is one of the largest healthcare professions in the UK and is home to a diverse range of roles in hospitals and community settings. There are also specialist areas that midwives occupy, including family planning and managing pregnancy in women with long-term conditions. Visit the NHS Careers website for further information. 
Discover more about our BSc (Hons) Midwifery (Registered Midwife) course.
*Destinations of Leavers from Higher Education Survey 2016-2017