---
news
5 reasons to study MSc Psychology (Conversion) at Surrey
Our MSc Psychology (Conversion) course will provide you with a wealth of personal, professional and academic opportunities. Here are our top five reasons why you should choose us to study your masters with.
Credit: Grant Pritchard / University of Surrey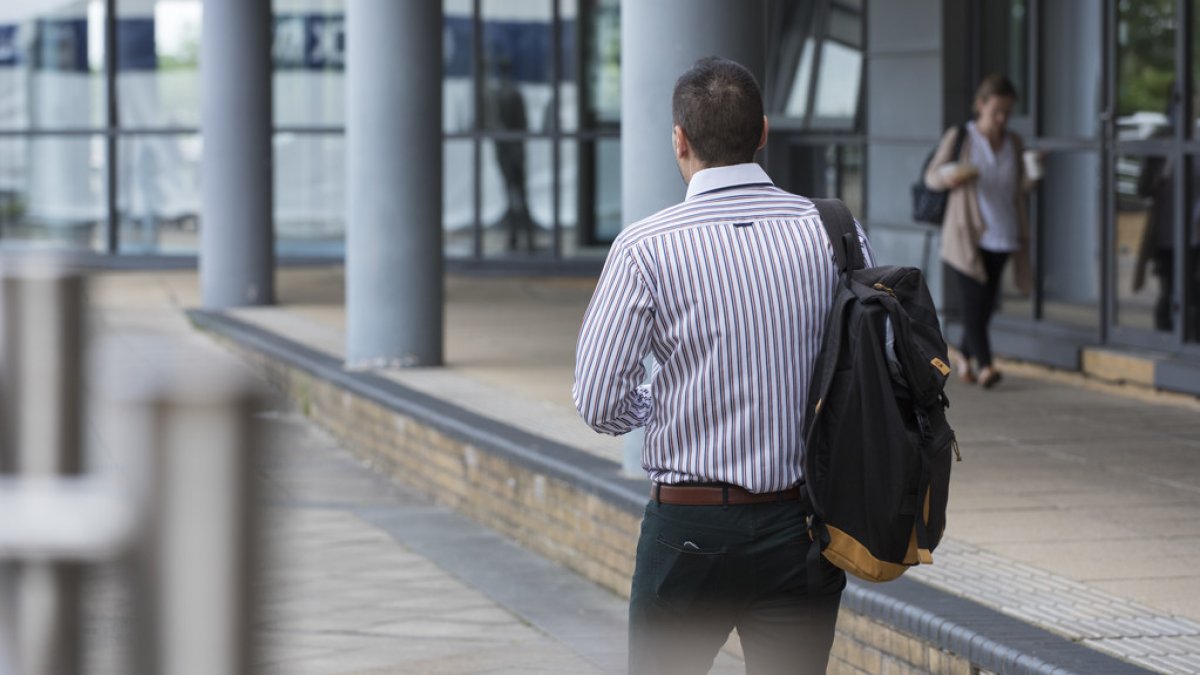 1. Change the course of your career 
If you're looking to join the world of psychology because your current path no longer inspires or fulfils you, then our MSc Psychology (Conversion) course is the place to start. Maybe you're a teacher hoping to carve out a career in therapy, or an accountant wanting to become a forensic psychologist. Whatever your ambition, this course will allow you to capitalise on your own resilience and perseverance, putting you on the path to finding a career where you can truly make a difference.
2. Join like-minded, motivated students
On application, you'll be assessed based on your motivation, long-term goals and personal robustness (as well as your academic and professional background). This means everyone on this course will have at least one thing in common: the genuine desire to do well. This shared motivation will help you relate to one another, understand where you can support each other, but also recognise where you should be working independently. Our students come from a range of academic backgrounds, so you'll be joining a vibrant and varied community within our School of Psychology.
3. Challenge your world view 
We don't often get the chance to broaden our perspective or to ask ourselves what our values are. Studying psychology will help you do just that by bringing you face to face with your own biases and assumptions. You will achieve this through developing knowledge of major psychology theories and applying them to situations that are relevant in the world today. You will also learn the differences between cognitive, social, personality and developmental psychology – which are all core areas of the field. Throughout this course, you'll challenge your world view by exploring problems and applying psychology to a range of circumstances.
4. Develop a mature understanding of research
Research is a great way to better understand the world around us but it is also often misunderstood. On this course, you will learn to go beyond the surface of research and engage with it on a deeper level. You'll start by building your research skills in taught modules that draw on various research methods. Then, with guidance and support from research-active academics, you will develop the confidence to think, analyse, solve problems and interact with others, bringing all these skills together in your final written research project: the MSc dissertation.
5. Obtain a degree accredited by the British Psychological Society (BPS)
We are proud to be professionally recognised by the British Psychological Society (BPS). Our course is accredited against the high standards and requirements for the Graduate Basis for Chartered (also referred to as GBC) membership of the BPS, providing you with additional evidence of your expertise once you graduate. 
Discover more about our MSc Psychology (Conversion) course.