---
news
Published:
27 September 2022
Academic showcases bridge damage identification research to Minister
Dr Donya Hajializadeh presented an innovative concept for a data-driven damage detection system for railway bridges to Karl McCartney MP, then Parliamentary Under Secretary of State in the Department for Transport.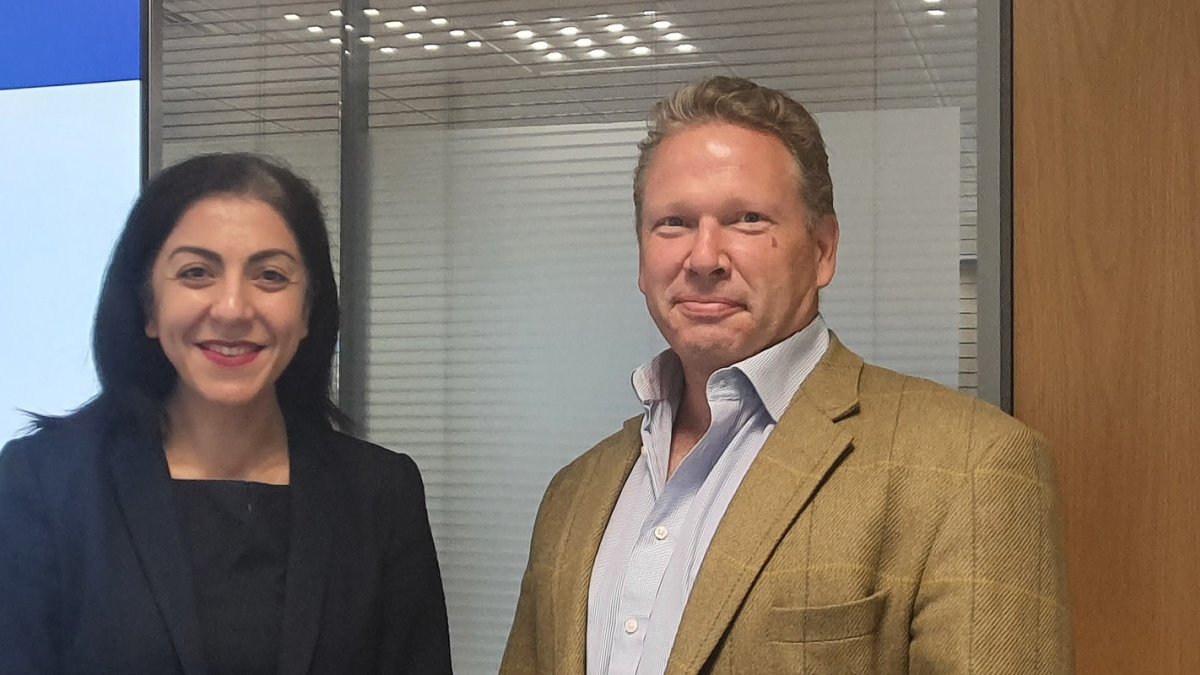 The Department of Transport invited Dr Hajializadeh to make the presentation on 24 August in Hastings.
The Minister heard how Surrey's civil engineers are tackling a key infrastructure challenge: developing a more effective way of inspecting railway bridges for signs of damage and ageing. With bridges costing millions of pounds to build, this could pave the way for more efficient and safer bridge inspection in the future.
The INORAIL project presented by Dr Hajializadeh is funded by the Transport Research and Innovation Grant (TRIG) 2021 programme. Exploiting the computational power of deep-learning-based machine learning algorithms, the project presents the practice-based feasibility of the concept using measurements from instrumented trains that are frequently used for track monitoring surveys.
Dr Hajializadeh said: "This project builds on a theoretical feasibility study conducted here at Surrey. The proposed system targets the detection of global defects (with impacts on the global response of a structure) using surveys that are conducted for track monitoring. Arguably, global defects are detectable during visual inspections, but our proposed approach offers a fundamental step towards an alternative mechanism to visual inspections, which can be safe and consistent.
"The meeting with Minister McCartney at Hastings provided us with an excellent opportunity to present our work on this project. He found our work very interesting, and we had a great discussion on the potential application for other transport infrastructure assets."
Discover our courses in civil and environmental engineering.