---
news
Advice for new physician associate studies students
Trainee physician associate student Mariella shares her favourite places to hang out on campus, things to do in Guildford and what she did to prepare ahead of her studies.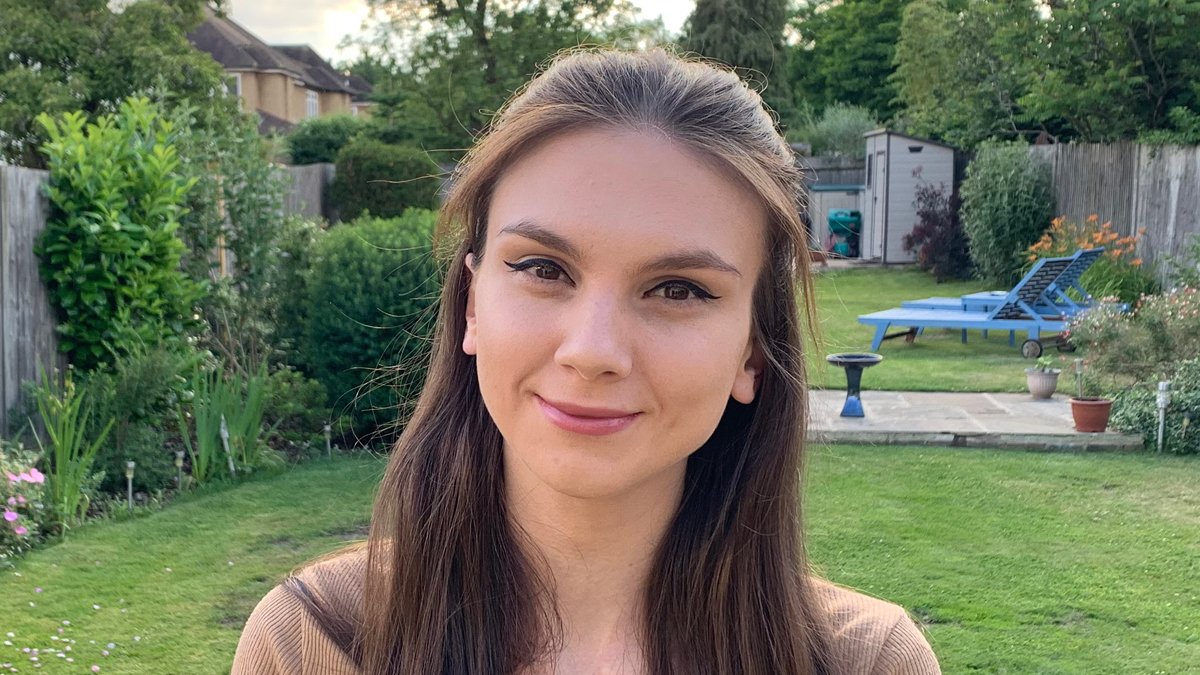 What stood out about Surrey?
When I came for my interview, I was really impressed with the Clinical Simulation Centre. The facilities are great to practise in and add a sense of clinical reality to it all – perfect for preparing for placements.
I was also drawn to the small cohort size in comparison to other universities. The staff know you individually and provide more personal feedback during practical sessions.
What's your favourite thing to do on campus?
There are too many! I'm a big fan of Surrey Sports Park and I've played netball and ultimate frisbee there, which was great fun.
Where's your favourite place to study on campus?
It has to be the Library – there are so many different floors and zones available for individual study, group work and everything in between. There are plenty of group meeting rooms that you can book, and large tables in the general study area. You can find plenty of large whiteboards scattered around, too, which are great for brainstorming ideas with friends. There's also a great shop on the bottom floor, which sells hot and cold food, and drinks.
When I'm over at the Kate Granger Building, the computer rooms are a good place to study. They're usually quiet and are never full!
Where are your favourite places to hang out with friends?
I frequently visit the BBQ pits over at Manor Park – there's also a ping pong table there which is great!
The lake on Stag Hill is also a lovely scenic spot to socialise in
What's your favourite thing about Guildford?
There's so much to do in the town centre. There are loads of different shops, pubs and bars, and some great places to hang out with friends. One of my favourites is the board game cafe – you can even bring your own drinks! Guildford's also perfect if you want to head to London on the train.
Did you do anything over the summer to prepare for your studies?
I worked as a healthcare assistant to get an insight into how secondary care works and to see how I could contribute to patient care. It gave me a good foundation for care delivery, which I've since developed. It also taught me what other members of the team do, essential for working in a cohesive and respectful way.
If you could go back in time and do one thing before your studies, what would it be?
I'd study up on human anatomy. The first few weeks include a lot of this!
What 5 items would you recommend bringing?
A diary or organiser
You need to make sure you plan your time and work efficiently, keeping on top of deadlines.
A laptop or iPad
The PowerPoint slides are usually uploaded in advance, so you can annotate these while following along with the lecture.
A folder
You'll get a lot of history/examination proformas that you'll always look back on, so you need to make sure you keep them organised.
A positive team attitude
It's an intense two years. Being supportive of one another is important.
A debit card or cash
There's a café in the Kate Granger Building with a hot drinks machine, which you'll end up using.
A bonus item I'd bring is a reusable cup – it's better for the environment and you'll get some money knocked off the price of your drink, too!
What other advice would you give to new students starting in September?
Be sure to get a good balance between studying and relaxing. You need to do a lot of self-directed study on top of lectures, and with placements, getting snowed under with revision and assignments is very easy to do. Setting yourself boundaries is key – make sure you give yourself enough downtime, so when you do study, you'll be more efficient.
Although it's two years of hard work, getting a good group of friends to study and hang out with will have a huge impact on your time here.
Featured Academics
---
Related content
---