---
news
Clandon Park gives students unique view of the past
Students from across the Department of Civil and Environmental Engineering got a fascinating insight into the inner workings of historical buildings when they visited Clandon Park in Surrey on 18 May.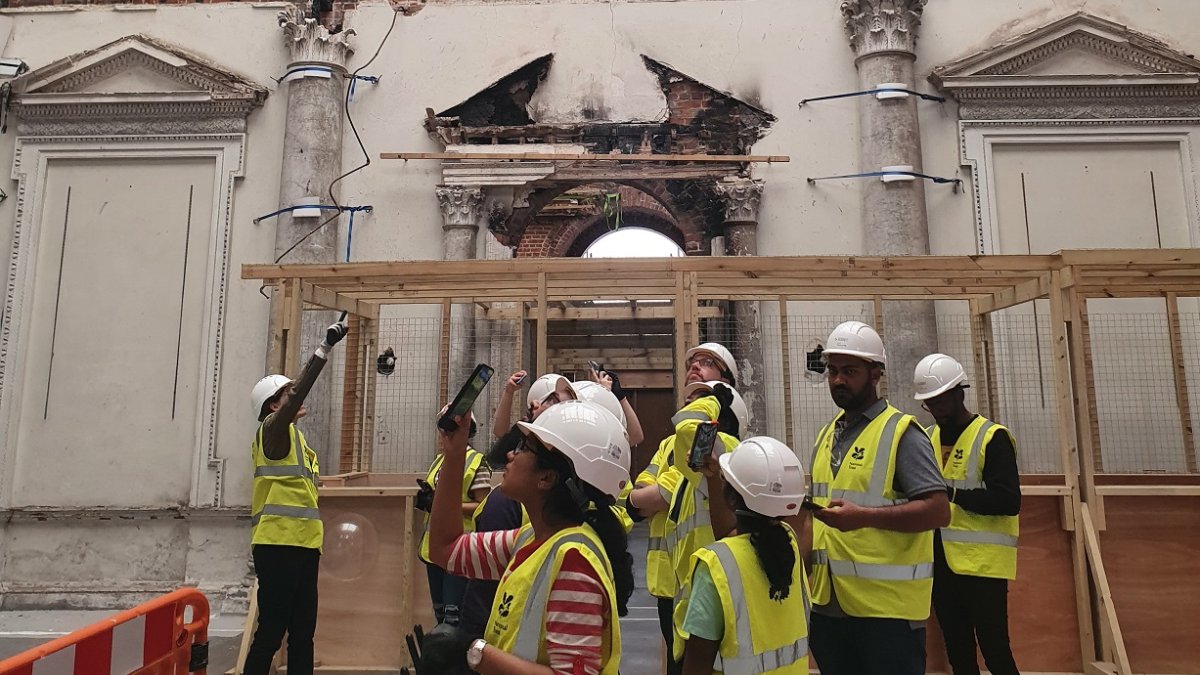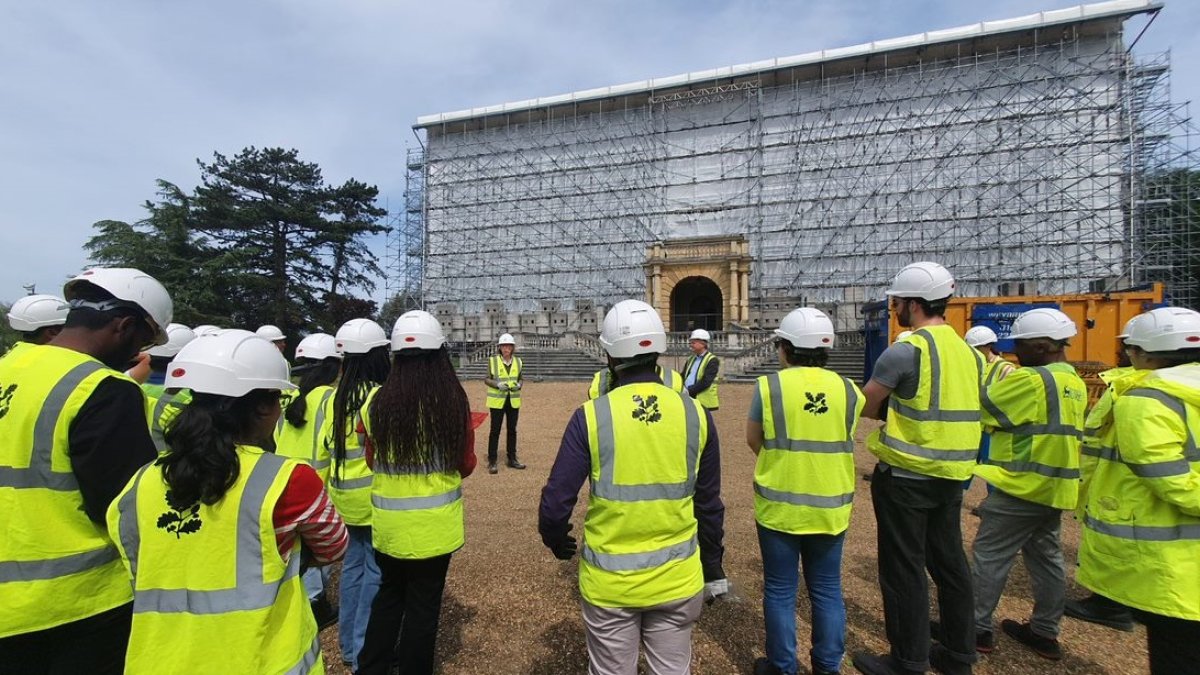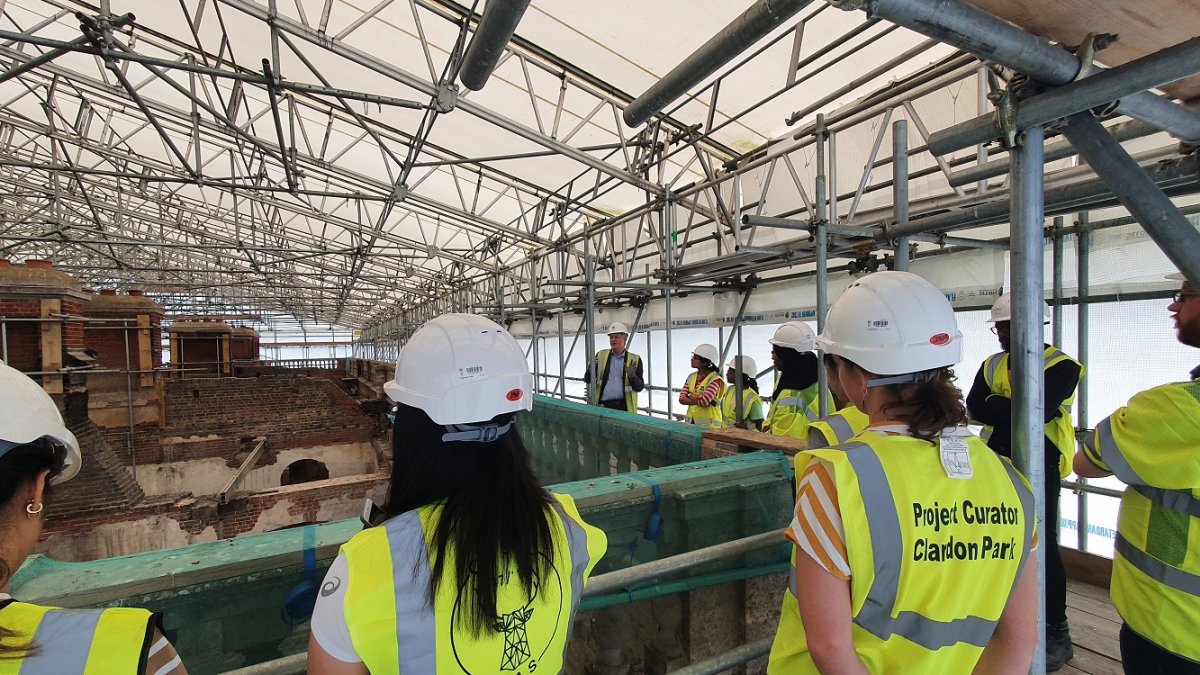 Students on the trip saw the engineering behind great historic houses and the challenges of restoring these structures, experiencing parts of the building which are not accessible to the public. The group - which included undergraduates, masters and PhD students - was hosted by the National Trust Restoration Team.
Since it was severely damaged by a fire in 2015, Clandon Park offers a unique opportunity to see the inner workings of an historic manor house – which would usually be hidden behind layers of plaster and ornate decoration. Getting the opportunity to climb scaffolding and view the building from roof level, students saw elements of the building that have largely been inaccessible for almost 200 years, and gained a real life insight into ground conditions and foundations, as well as the consequences of fire and the importance of modern fire regulations.
Lecturer in Civil Engineering Dr Martin Walker says: "This fascinating visit provided our students with the unique opportunity to discover the engineering behind one of the UK's great historic houses, as well as learn about the considerable challenges faced in the restoration of historic structures. Seeing engineering principals come to life is an essential part of becoming a civil engineer at the University of Surrey."
Discover our courses in civil and environmental engineering.