---
press release
Commentary: Trump v Biden 2024
The following is an expert comment written by Dr Mark Shanahan, Associate Professor of Political Engagement at the University of Surrey, about the 2024 US Presidential Election.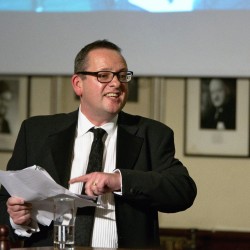 Dr Mark Shanahan
"Today, former US Vice president Mike Pence will formally enter the race to win the Republican nomination to face off against the incumbent President, Joe Biden, in the 2024 US Presidential Election. In so doing, he hopes to position himself as a champion of the Trumpist wing of the GOP, but without any of the legal, moral and political baggage of the former president. However, the far more likely outcome of his entry to an increasingly large field will be to split the non-Trump vote even further, and hand the Republican nomination to Donald J Trump. 
"Trump faces his own legal travails and offers up a low-energy campaign with nothing new on the table. 2024 is set, for him, to be American Carnage part three. He'll look to keep out of primary Debates while his lawyers look to keep him out of a court room. Meanwhile, Pence lines up with De Santis, Haley, Scott and probably Christie, at the head of the not-Trump campaign. But all are pale imitations of the original and all will cannibalise each other's vote.  
"We'll be left with the old sluggers: 82-year-old Biden v 78-year-old Trump. Who ever said politics was a young person's game?"
Featured Academics
---
Media Contacts
---
Georgie Gould
Media Officer (Faculty of Arts and Social Sciences)
Phone:
External Communications and PR team
Phone: +44 (0)1483 684380 / 688914 / 684378
Email: mediarelations@surrey.ac.uk
Out of hours: +44 (0)7773 479911