---
news
Computer Science Department welcomes five leading academics
Five new academics are joining the Department of Computer Science this summer, bringing with them a wealth of experience gained across some of the world's most prestigious research-intensive universities.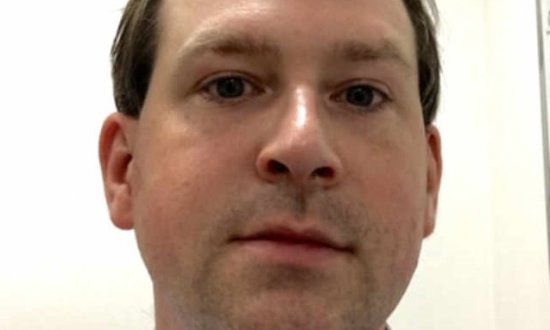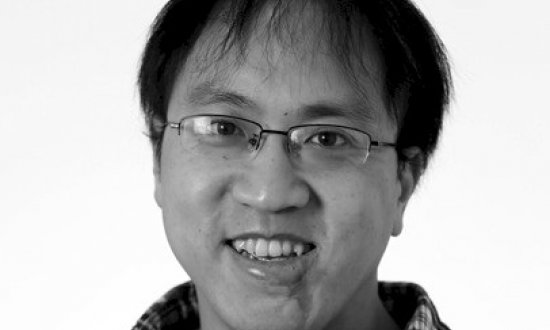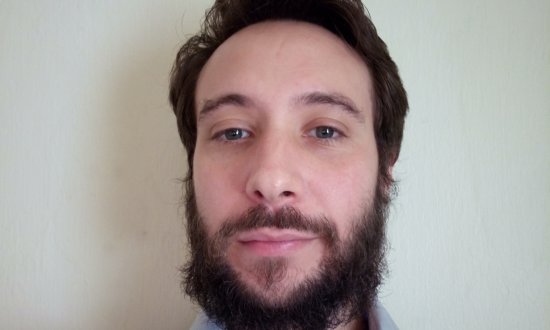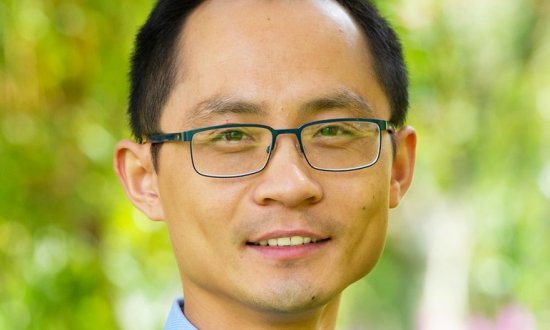 The new academics - Professor Nishanth Sastry, Dr Taolue Chen, Dr Zhenhua Feng, Dr David Gerault and Dr Tom Thorne, (above, clockwise from top) - have expertise in a range of important research fields including internet data science, nature-inspired computing, AI and verification.
Professor Nishanth Sastry, joining on 1 June, will become a Professor of Computer Science at Surrey as well as joining both the Secure Systems Research Group and the Nature Inspired Computing and Engineering (NICE) Group. Currently a Senior Lecturer at Kings College, London, Professor Sastry has previously worked in industry at IBM in the USA and Cisco. He is a visiting researcher at the Alan Turing Institute and has spent time at the Computer Science and AI Laboratory at MIT.
One of Professor Sastry's objectives at Surrey will be to develop a strong research programme which explores how data science can be used to benefit the internet and society.
He said: "By working together with colleagues within the Department of Computer Science, as well as centres of excellence such as the Centre for Vision Speech & Signal Processing, the Institute for Communication Systems and the Surrey Space Centre, I see a unique and unparalleled opportunity to position Surrey as a world leader in internet data science. I look forward to making symbiotic connections across the University to realise this vision."
Professor Steve Schneider, Director of Surrey Centre for Cyber Security (SCCS), said: "We are delighted that Professor Sastry will be joining us, and we are particularly excited about the collaborative opportunities he is bringing to work with colleagues across security, AI and data science and to lead new activities in the areas of digital engagement, privacy, and networking. These nicely dovetail with our existing strengths and will expand the breadth of our research portfolio."
Dr Taolue Chen, who starts at Surrey on 1 July, will join the Secure Systems Research Group and SCCS. He is currently a lecturer in computer science at Birkbeck, University of London, where he is a member of the Algorithm, Verification and Software Engineering (AVS) group. He previously had worked at Oxford University and CWI (the national research institute for mathematics and computer science in The Netherlands).
Dr Chen said: "I am absolutely delighted to be joining the University of Surrey and am looking forward to working with my new colleagues. I am excited to be starting a new research activity focusing on automated verification and software engineering, in particular its intersection with security and AI."
Professor Steve Schneider commented: "We are excited that Dr Chen will be joining us. His expertise in program verification and software engineering will strengthen our renowned verification activity.  His interest in automated approaches sits within the combination of AI and Security research, which is a particular focus for us."
Dr Zhenhua Feng will join the NICE Research Group on 1 June. He is currently a senior researcher within Surrey's Centre for Vision, Speech and Signal Processing (CVSSP), where he has been focused on developing state-of-the-art machine learning algorithms for practical AI applications in computer vision and pattern recognition, including 2D facial analysis, 3D face modelling, visual object tracking and image/video generation. Dr Feng completed his PhD in pattern recognition and artificial intelligence at Surrey in 2016.
He said: "I am excited to join the NICE research group and look forward to close collaborations with my new colleagues in both AI research and promoting AI technologies in practical industry applications. I also look forward to new collaboration opportunities with my colleagues in contributing to the AI@Surrey programme as well as the wider research community. I hope my expertise in computer vision, machine learning and deep learning will bring new and high-quality teaching materials to our students."
Professor Yaochu Jin commented: "Dr Feng has an outstanding research track record in machine learning, deep learning and computer vision. As a new member of the NICE group, his research will perfectly complement and expand the Group's research area into computer vision, in particular in video and image processing. I look forward to a seamless integration of Dr Feng's research into the NICE group, and to many new opportunities for close research collaborations between the NICE group and CVSSP."
Dr David Gerault will start at Surrey on 1 September, joining the Secure Systems group. He is currently a postdoctoral researcher at NTU, Singapore, working on the applications of machine learning to cryptanalysis. He obtained his PhD at Universite Clermont Auvergne (France) in 2018. This focused on the security of contactless communication protocols and the application of constraint programming (CP) to cryptanalysis.
Dr Gerault said "I am very excited to be joining the University of Surrey, and am convinced it will be the perfect place for me to grow as a researcher and a teacher. I will contribute to the distance bounding and verification work within the Secure Systems group, but also develop my own research project on designing the toolbox of the future for cryptanalysts. In particular, my goal is to provide out-of-the-box tools, based on combinations of AI and OR techniques, to evaluate the security of new symmetric primitives."
Dr Ioana Boureanu said: "I met David through our joint work on formal treatment of authentication protocols. Over the last three years, I have seen him present at top security conferences as well as at seminars with different scopes and audiences, showcasing his inputs on traditional security as well as on his more 'exotic', AI-inspired methods for cryptanalysis. I am sure his joining the University of Surrey will be a rewarding experience for him and a very positive move for our team in the Department of Computer Science, as his work truly intersects and compliments both research groups – SCCS and NICE – within the department."
Dr Tom Thorne, starting at Surrey on 1 June, will join the NICE Research Group. He is currently a lecturer in computer science at the University of Reading, prior to which he was a researcher at Imperial College London and Chancellor's Fellow at the University of Edinburgh.
He said: "I am very excited to be joining the University of Surrey and working with the strong researchers in the Department of Computer Science and the wider University. I look forward to the opportunity to explore new avenues of research in statistical systems biology and computational statistics at Surrey."
Professor Yaochu Jin, Head of the NICE Research Group, said: "Dr Thorne's strong research expertise in Bayesian machine learning fits very well with the NICE group's research in computational intelligence and machine learning, and for sure will strengthen our research in Bayesian learning. In addition, His excellent research experience in systems biology will reinforce the group's collaboration with the Biological Department, Sleep Research Centre, and the Veterinary School."
Professor Helen Treharne, Head of the Department of Computer Science, said: " I am very excited to have a team of experienced colleagues join us this summer.  Together they bring a wealth of experience relating to research, learning, teaching, student experience and achievement. They will lead research activities in AI, security and verification. Their contribution to our Data Science activities will be particularly exciting. Our extended team will build on our current strengths and we will be dedicated to working with students and researchers to ensure that our Department is an exceptional place to learn and that we contribute strongly to international research."
Discover our courses in computer science.