---
news
Published:
19 November 2020
Computer science undergraduate presents research at international conference
Credit: Alastair Finlinson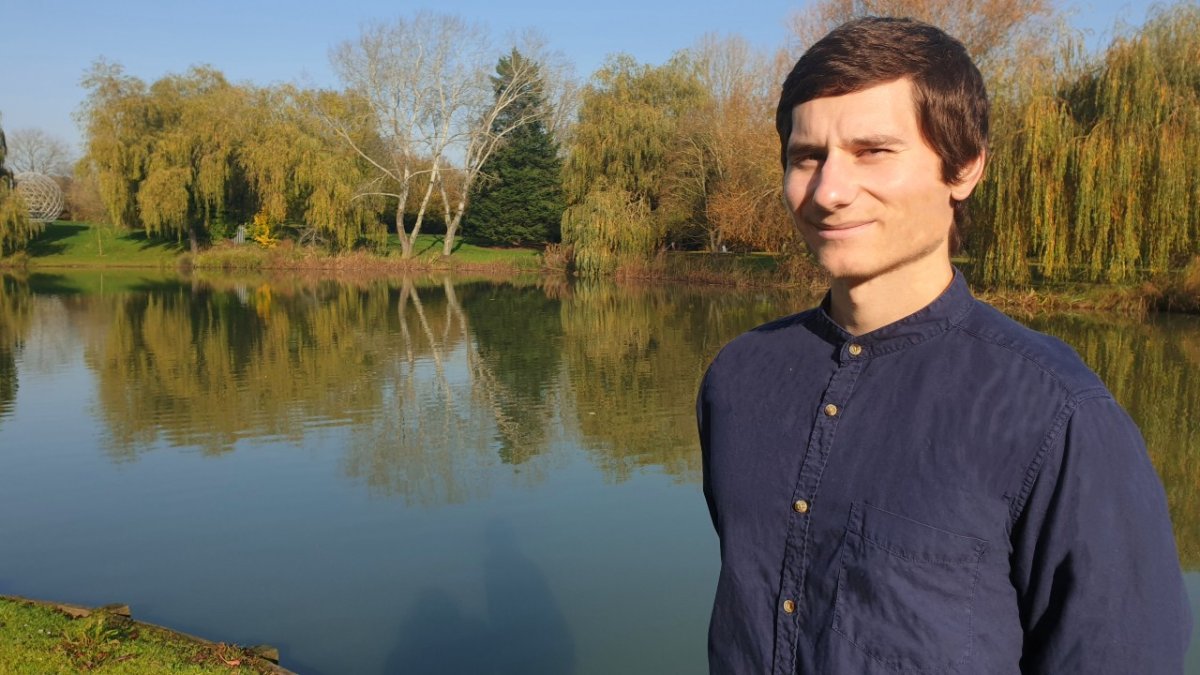 Ali, who's just completed his BSc in Computer Science, presented a research paper titled, Synthesis and Pruning and Dynamic Compression Strategy for Efficient Deep Neural Networks.
Synthesising neural networks
"The paper discusses how to enable a neural network to adapt its structure when training to better learn the problem that it's been presented with," says Ali. "This technique aims to construct neural networks that are compact and require fewer resources when deployed. It could benefit resource-constrained scenarios, such as on Internet of Things devices, where power and efficacy are key performance indicators.
"It's based on work I did as a summer intern for Surrey's Dr Sotiris Moschoyiannis and Dr Ioana Boureanu. This became the focus of my final year project and dissertation.
"I then worked with Dr Moschoyiannis to extract key concepts and themes from the dissertation and condense it into a 16-page paper for the conference."
Conference success
DataMod 2020 attracts a global audience of researchers and industrial professionals who have an interest in knowledge management, data mining and machine learning.
"The conference was due to be held in-person," reveals Ali. "As Covid-19 took hold, it moved online, meaning I was able to present from my desk at home. But I was still nervous as this was my first introduction to the broader academic community."
Ali's pleased to report his nerves held out, though.
He continues: "The presentation went well and questions were taken at the end, where I was asked about the future of the work and its application in industry.
"It was an excellent opportunity to engage with others in the community. It was a five-day event and many different papers and workshops were accessible to those participating and presenting."
New challenge
Having finished his BSc, Ali's next journey takes him away from this type of machine learning and puts him on a different academic road. He is, however, staying at Surrey.
"I've just started a PhD at the University, which will last for the next four years," reveals Ali. "This will focus on real-time navigation and guidance of autonomous vehicles. The project is in partnership with two external companies that are driving the work, which gives a great opportunity to not only design but test the results of the research in real-life."
Exciting work
Ali's project supervisor, Dr Sotiris Moschoyiannis, adds: "It's exciting to see work carried out in a summer internship turn into a final-year project – let alone be published in a peer-reviewed conference in its 29th year!
"The results in Ali's work have a direct impact on how fast deep neural networks can compute, which is a hot topic in industry research and development at the moment.
"I'm delighted he'll be staying on to do a PhD, sponsored by Saab Group and EIT Digital."
Learn more about studying in our Department of Computer Science.