---
news
EPSRC's Digital Economy 10 Year Showcase
The Next Generation Paper project from the Digital World Research Centre was chosen as one of 10 research projects to be exhibited at the EPSRC's Digital Economy 10 year Showcase, which took place on the 21st March at the BT Tower in London.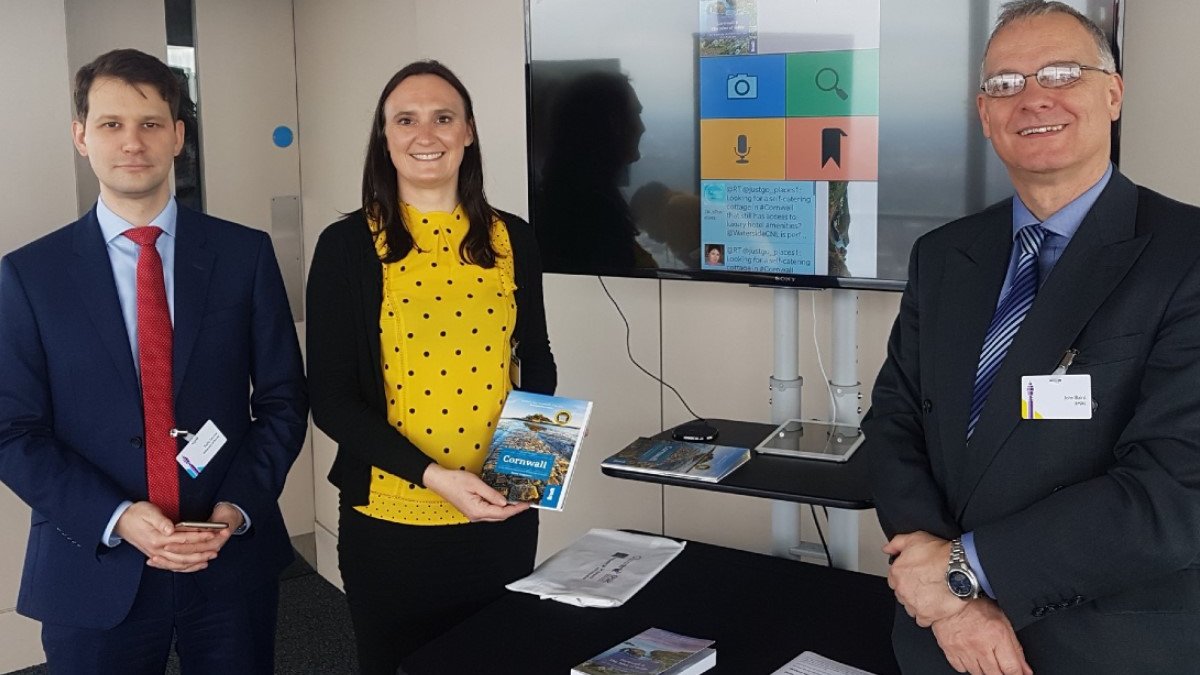 Professors, Caroline Scarles from the School of Hospitality and Tourism Management and Radu Sporea from the Advanced Technology Institute, presented a demonstration model of the augmented travel book along with a new app which was developed as part of the project.  The book uses the latest page and speech recognition technology to play content, which breaks the boundary between paper and digital content to transform the reading experience. 
Caroline said "It was a pleasure to join the celebrations of the 10th anniversary of the Digital Economy theme of EPSRC. The event not only allowed us to showcase our work on Next Generation Paper, but also to learn from the exciting research of other exhibitors and reflect upon research being undertaken in the intersection between people, society and technology. This really was a great platform for sharing ideas on how technology can work for all society and can bring lifelong, inclusive opportunities for everyone".