---
press release
Equine cardiac arrhythmia research to receive Horserace Betting Levy Board funding in bid to improve diagnosis in racehorses
The Horserace Betting Levy Board (HBLB) has today confirmed the award of a grant for £343,296 to fund important research with the potential to improve the ability to identify horses with equine cardiac arrhythmia.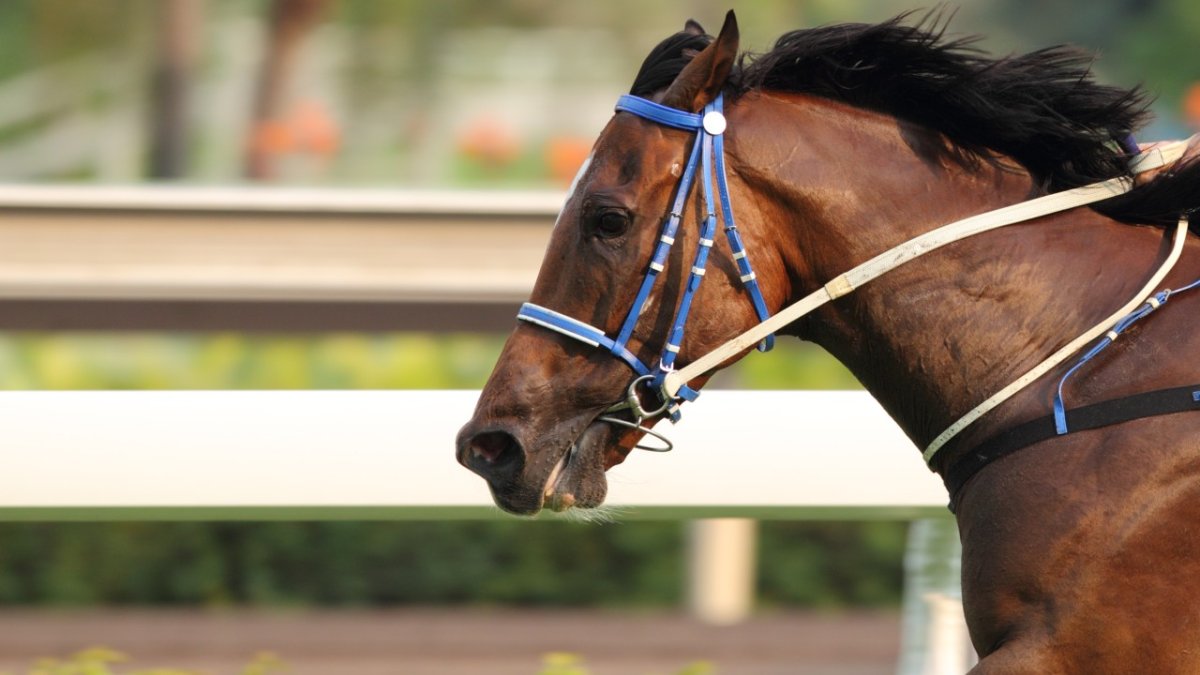 Working with partners in the United Kingdom and abroad, researchers at the University of Surrey's Faculty of Health and Medical Sciences hope to develop an artificial intelligence-based test to identify horses at risk of developing irregular heart rhythms with the funding, which will be delivered over a three-year period.
Irregular heart rhythms are a cause of poor performance in racehorses and can also be a cause of sudden cardiac death, with their detection often evading standard diagnostic tools. In human athletes, irregular rhythms linked to sudden cardiac death (SCD) can be identified at rest using computational ECG analysis, even when the ECGs appear normal on initial inspection.
The HBLB's funding, awarded to Dr Kamalan Jeevaratnam, will be used to develop a simple, artificial intelligence-based test to identify horses falling into this category, with data from multiple sources and factors utilised to further develop the technology.
Prof Paul Townsend, Executive Dean and Pro-Vice-Chancellor Faculty of Health and Medical Sciences at the University of Surrey, said:
"Funding opportunities such as this are essential for us to develop our ground-breaking research and technologies to make a positive difference to life, be it human or animal. I am always excited to see how our research progresses, and this one will be no exception."
The Faculty of Health and Medical Sciences' work will be coupled with unique epidemiological and multicentre clinical studies to create the evidence base needed to improve the clinical and risk management of horses. The grant will also allow researchers to work closely with clinical partners and the racing industry to help address a practical problem in the racing world.
James Given, the BHA's Director of Equine Health and Welfare, said:
"Irregular cardiac rhythms are always extremely worrying when found in horses on the racetrack or in training. 
"As a vet, I know that rhythm disturbances can happen as a one-off and from my experience when I was a trainer, I know many of these horses will be absolutely fine when they race again. However, we need a much better way to pick out those who are at risk of future problems. 
"The BHA's veterinary team will be working closely with Dr Jeevaratnam, and we hope that the outcome of this project will be that we can detect horses prone to cardiac rhythm problems much more easily, understand their implications for the horse's future and make sure that our management strategies ensure that horses' safety remains our top priority."
Celia Marr, a Newmarket-based equine vet who is working with the University of Surrey team, said:
"I am delighted to be working on this project. Throughout my career, I have frequently been asked to look at horses which had a problem on the racetrack, only to find that by the time they return to the training yard, the cardiac rhythm has gone back to normal. 
"This project will provide essential tools and information for these cases and transform our ability to diagnose and manage them properly."
Notes to Editors
HBLB - The Horserace Betting Levy Board (HBLB) is a statutory body operating in accordance with the provisions of the Betting, Gaming and Lotteries Act 1963 (as amended). Its purpose is to assess and collect monetary contributions from bookmakers via a levy, which it distributes for the improvement of horseracing and breeds of horses, and for the advancement of veterinary science and education.
BHA - The British Horseracing Authority is responsible for the governance, administration and regulation of horseracing and the wider horseracing industry in Britain. The BHA leads on the development and growth of racing, and prioritises the health and welfare of the sport's participants. Please click here for more information.
University of Surrey - The University of Surrey is a global community of ideas and people, dedicated to life-changing education and research. The Faculty of Health and Medical Sciences is one of the three faculties at the University; comprised of four schools, all working together under a 'One Health' vision, we provide interdisciplinary research and teaching in human and animal health.
Media Contacts
---
External Communications and PR team
Phone: +44 (0)1483 684380 / 688914 / 684378
Email: mediarelations@surrey.ac.uk
Out of hours: +44 (0)7773 479911