---
news
Published:
10 December 2018
Five reasons to study hospitality, events, tourism and transport at Surrey
Subject leaders from the School of Hospitality and Tourism Management reveal what makes our degrees in hopsitality, events, tourism and transport different, and the secret behind our graduates' success.
1. Nationally and internationally renowned
The School of Hospitality and Tourism Management is dynamic and forward-thinking, offering pioneering degree programmes with a remarkable track record in graduate employment. We are nationally and internationally renowned for our research in in hospitality, tourism and events, impacting industry activity, policy development and academia.
Our internationally recognised academic and teaching staff bring their extensive experience of researching and working in the sector to their teaching, ensuring that our students are engaged in the latest developments in the industry.
We are ranked 2nd for hospitality, leisure, recreation and tourism in the Complete University Guide 2019, and in the top five for hospitality, event management and tourism in the Guardian University Guide 2019 and for hospitality and leisure management in the QS World University Rankings 2018.
2. Dynamic international industry networks
Joining the School of Hospitality and Tourism Management means you'll become part of an international family of professional experts. Our industry partners, strong alumni connections and advisory board, also means that you will benefit from guest lectures, professional training opportunities, site visits and real life case studies.
Our industry partners also help us deliver our modules, allowing you to draw upon their wealth of experience in business, and we provide the opportunity to study and become engaged with numerous internal and external events that take place throughout the year.
3. Professional Training opportunities
Many of our students take advantage of Surrey's renowned Professional Training placement programme, which enables them to get a year's valuable work experience with organisations like Hilton Worldwide, The Savoy, Goose Live Events, Barcelona Home, Traveltopia, TUI, Emirates, Exodus, The Hospitality Company, Shenzhen Marriot Hotel Golden Bay, TUI UK & Ireland, Four Seasons Hotel and The Club at Admiral Cove, Florida.
Our Professional Training placements offer you the opportunity to look beyond the UK and consider opportunities on an international scale. You will benefit from our strong international industry links and location in the thriving economy of the south east, as well as our close proximity to London.
At Surrey we give you plenty of help securing the right placement and many of our students go on to receive a graduate job offer from their placement company.
4. Industry-relevant, research-informed teaching
We pride ourselves on providing academic excellence and industry relevance through all our courses. Our courses combine leading academic theory, cutting edge industry knowledge and practical experience to give you a unique advantage to kick-start your future career, whether this is in hospitality, tourism and events, or a variety of managerial and entrepreneurial roles.
Our teaching focuses on developing your professional skills and our academic staff often bring their professional experience to the classroom through real-life case studies, work experience opportunities and professional training courses such as front of stage safety management and the nationally recognised event safety passport training programme.
Academic lectures are combined with field trips, site visits and guest lectures from industry professionals, providing you with the most up-to-date and relevant education possible. This ensures that our graduates are equipped to become future strategic leaders of the industry and are consequently highly attractive to employers.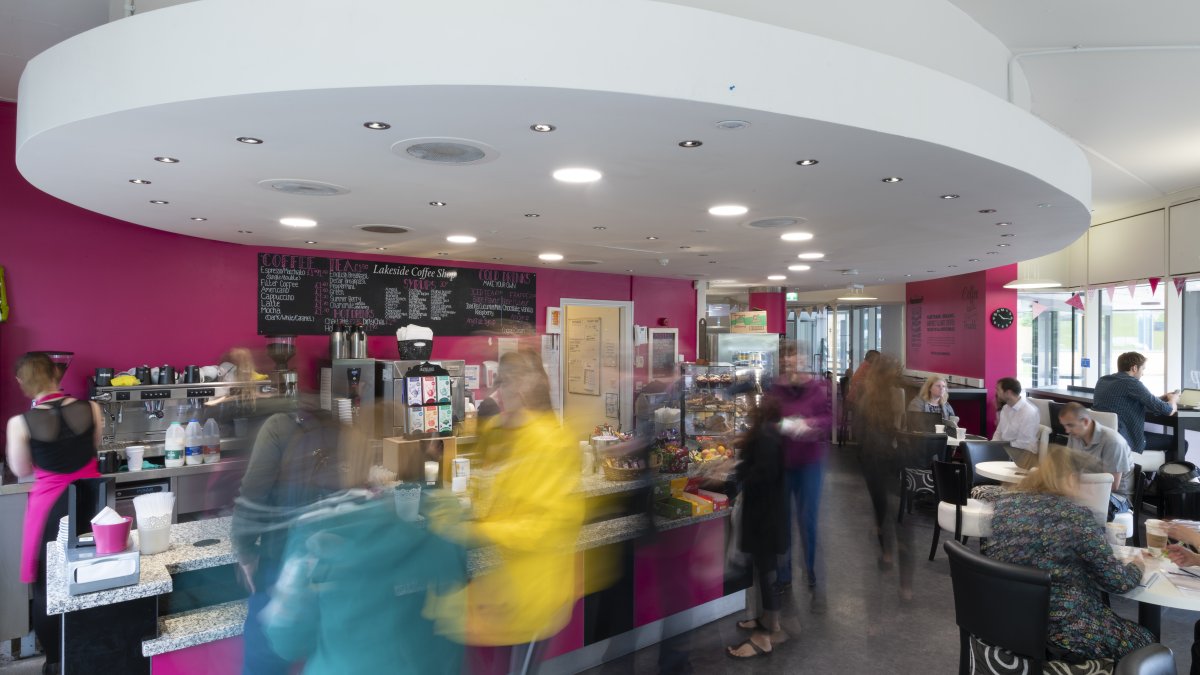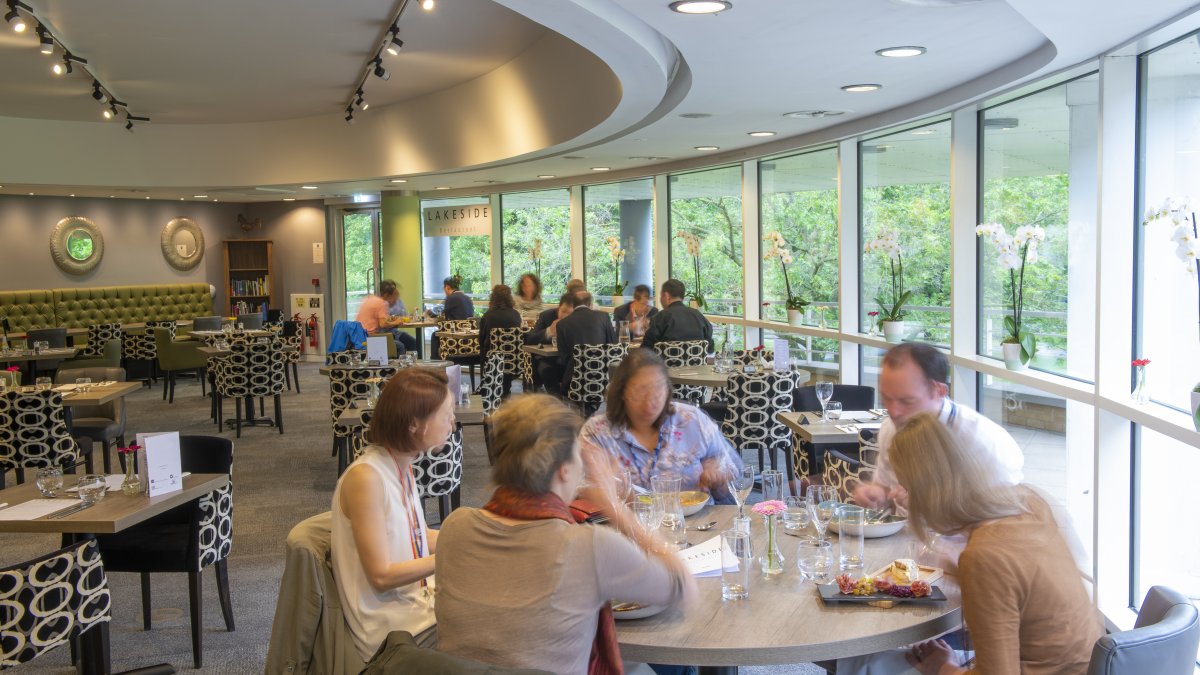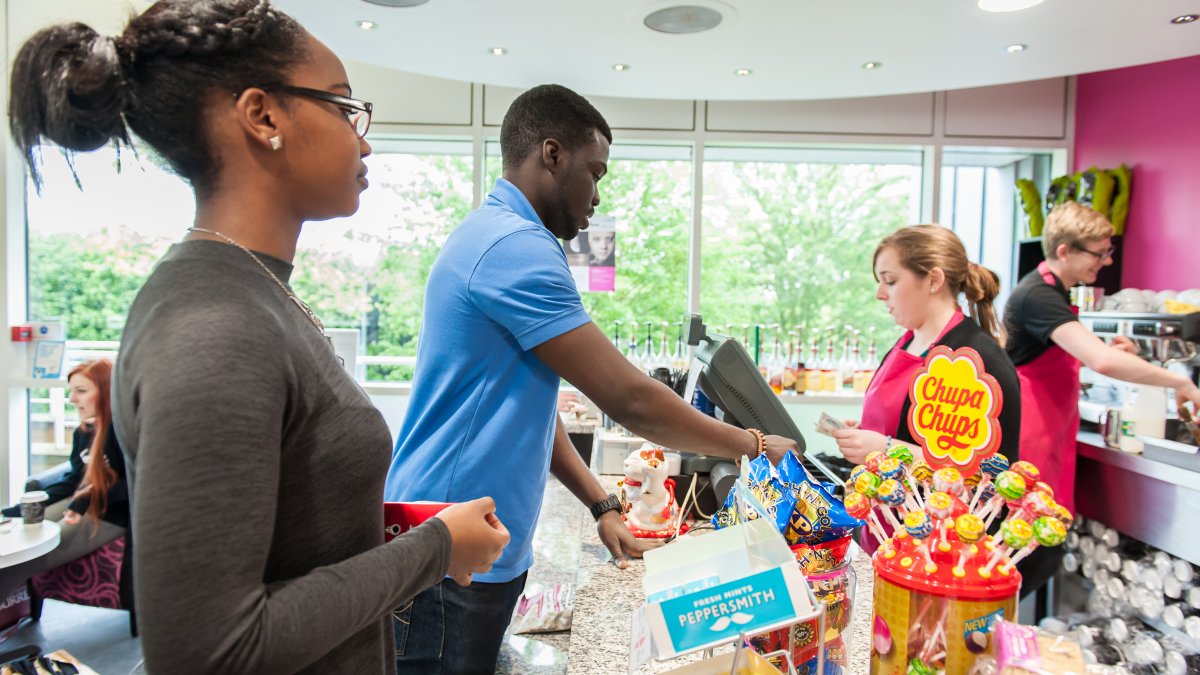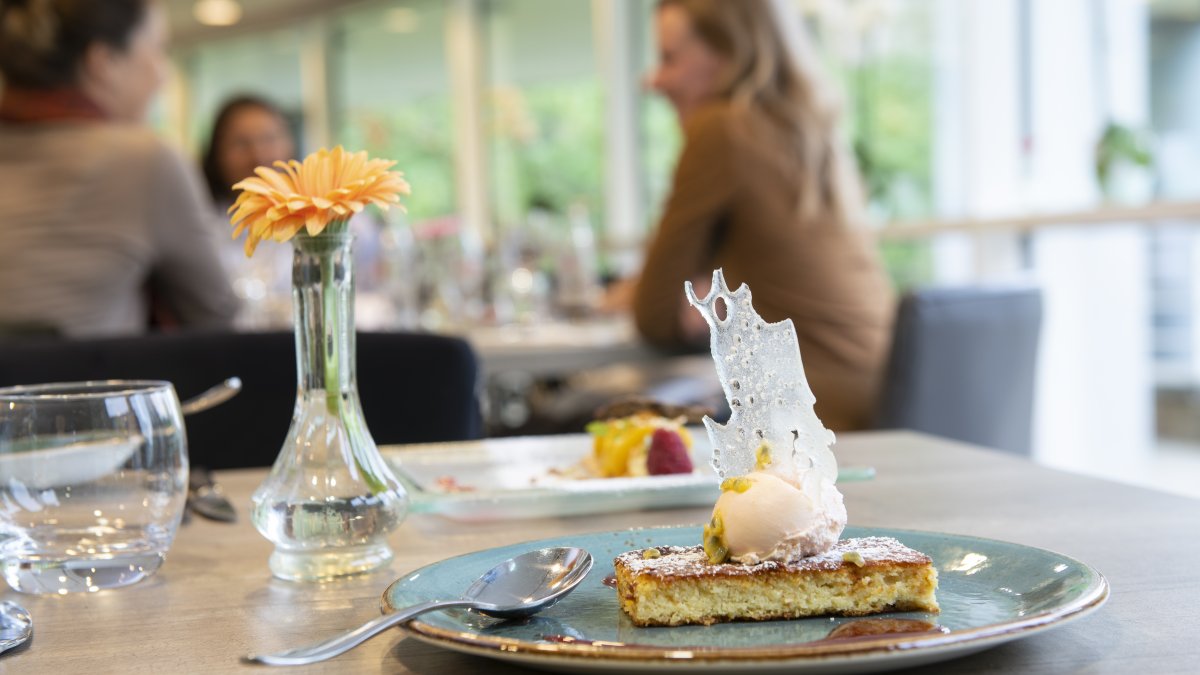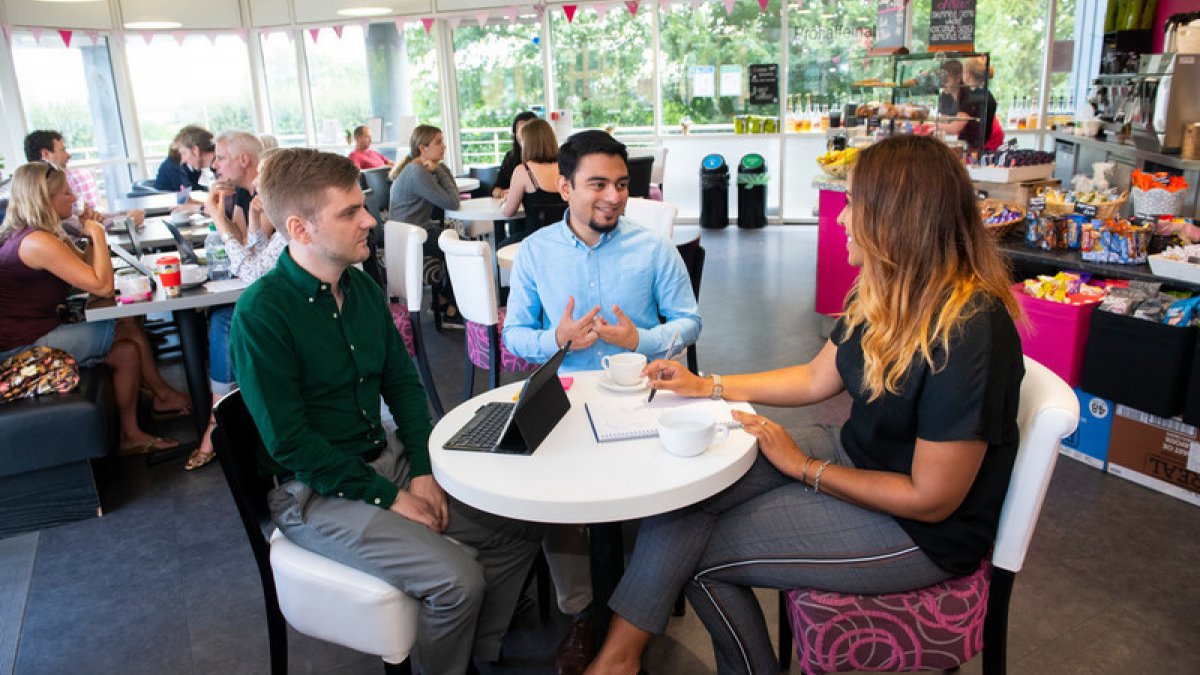 5. Professional training facilities
Our students benefit from our wide range of professional facilities, which allow them to apply their academic knowledge to practice and develop the professional training and employability skills required to succeed in the industry.
The Lakeside restaurant, private dining room and coffee shop both provide on campus training environments for the School of Hospitality and Tourism Management. Under the expert guidance of the Lakeside's professional team, students are given full responsibility from implementing marketing strategies and overseeing operations to managing budgets, providing them experience working in a real-world professional setting and developing their team dynamics and leadership skills.
Find out more about our courses in hospitality, events tourism and transport.