---
news
Five reasons to study a masters in Film, Animation and Digital Arts at Surrey
Here at Surrey, we fuse creativity with technological innovation. Our new MA in Film, Animation and Digital Arts (FADA) will draw out your skills and talents as a filmmaker, animator and/or digital media practitioner, alongside developing your  intellectual curiosity, collaborative spirit, technical proficiency and sense of adventure.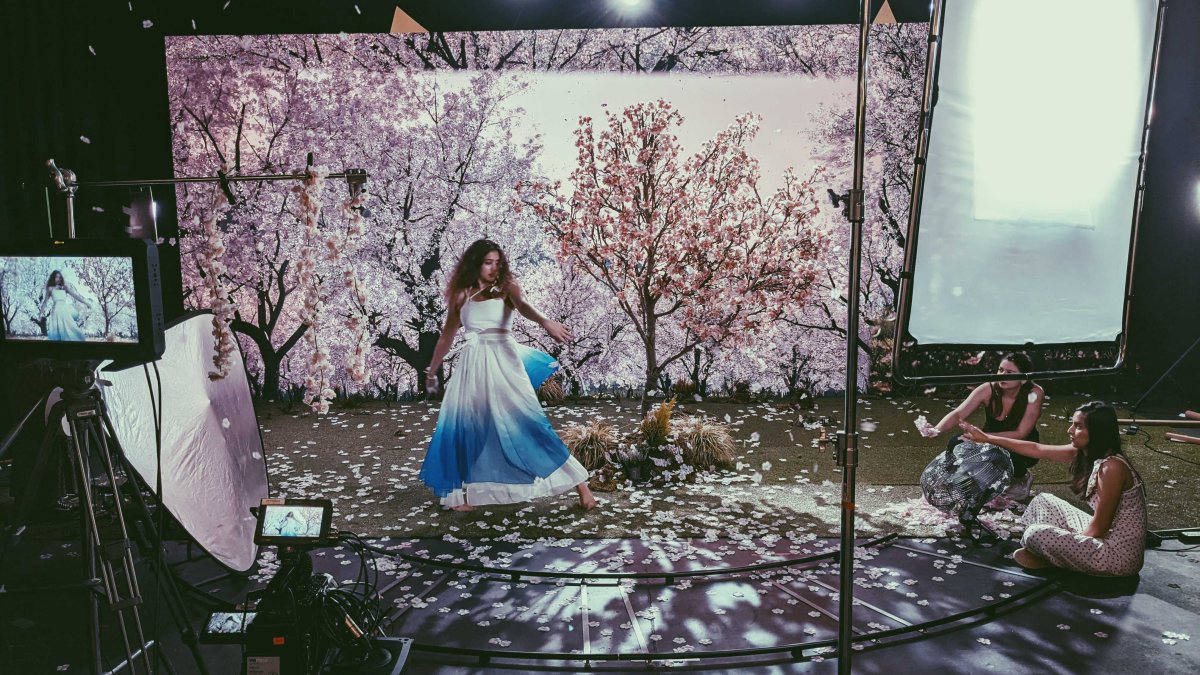 1. Unique multidisciplinary approach
Creative and technological boundary lines between film, high-end television, digital animation, visual effects, videogames, and live/virtual events are being rapidly re-drawn. New production technologies such as virtual production, performance capture, in-camera visual effects and parameterised character creation require a new breed of multi-skilled practitioners. The MA FADA has been developed to fulfil these needs, and will provide you with experience across this exciting range of creative and technical practices to enable you to create memorable and impactful story experiences – on screen and beyond.
2. Learn from the best
We are a team of leading academics and industry associates comprising filmmakers, digital animators, 3D artists, game developers, and screen production specialists who have many years of experience developing both projects and people at the forefront of the field. You will get valuable experience in a number of established and emerging areas, such as directing, producing, cinematography, editing, visual effects, virtual production, motion capture, environment design, 3D animation and of course developing great scripts and story ideas, and getting them made for the screen. Our industry-standard facilities include:
•    Computing facilities based around high-end GPUs
•    Fibre connected film and television studio
•    Motion/performance capture facilities
•    4k/12K cine cameras and lenses
•    Lighting, sound and grip equipment
•    Photogrammetry
•    Film and sound editing software
•    State of the art production software
•    Extensive fast media storage
•    VR/AR/MR/XR head mounted displays.
3. Excellence in research
We have an international reputation for research that integrates practice with theory. Recent research includes industry-focused activity in virtual production, performance capture, digital actor creation, in-camera VFX, AI-assisted audio-visual production and automated film genre/style classification and synthesis. 
4. Collaboration
As well as being able to work with great acting talent from the Guildford School of Acting, you'll benefit from the extensive connections we enjoy with the creative industries: media production companies, animation studios, VFX houses, facilities providers and film studios – locally, nationally and globally. At Surrey we are home to the following centres of excellence in research with whom we collaborate on innovative and world-leading projects:
5. Stand out from the crowd with future employers: In 2022, Surrey won the National University Employability Award for the Best University Careers/Employment Service and we are the University of the Year for Graduate Employment in the Good University Guide 2022. Our MA in Film, Animation and Digital Arts will provide you with an accelerated career path into a very exciting and rapidly changing screen production industry environment. On successful completion of the course, your creative aptitude will be matched by technical acuity in whichever areas you have chosen to specialise.