---
feature
Five reasons to study at Surrey Business School
We reveal what makes Surrey Business School degrees different and the secret behind our graduates' success.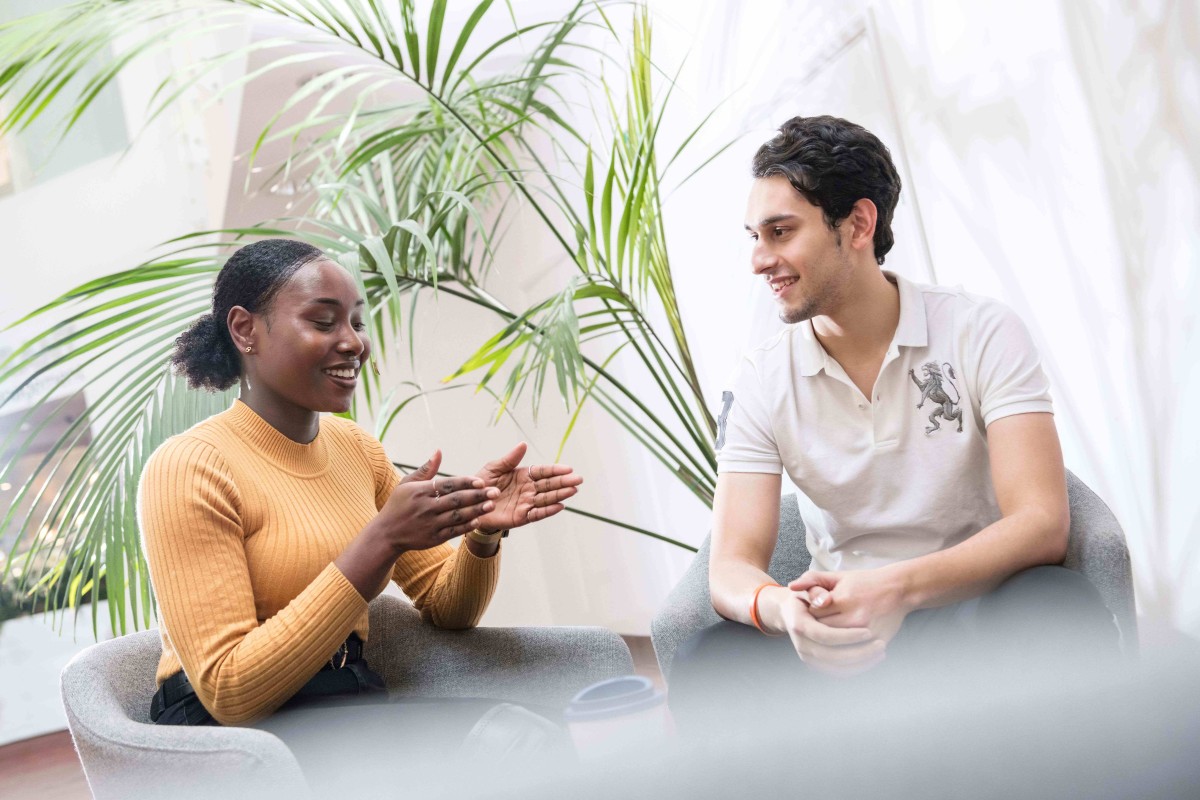 1. We understand and influence the world in which our graduates build their careers
The issues that are shaping business now and in the future are the issues that matter to us, and that our students confront all the time.
Our academics are at the forefront of a range of business issues, such as: the application of digital technologies, the role of leadership, and how new enterprises are created, sustained and grown.
We understand the real world because we spend a lot of time in it. Our academics are research-active, working with governments to develop digital strategies and trade policies, as well as with small and medium-sized companies in industries as diverse as automotive, retail and mining and within some of the biggest employers in the world.
2. A learning environment that supports our students to meet their potential
University should be a transformative experience, preparing you for the next steps in your life, irrespective of what they might be. If you are the same person at the end of your degree that you were at the start, we've done something wrong!
Our students thrive on participation, on being active in their learning experience. Our students are not spectators, they have a real-life impact on organisations through:
Consulting projects
Professional Training work placements at Undergraduate and Postgraduate level
Extra-curricular opportunities to work with businesses and gain entrepreneurial skills, such as the Global Graduate Award.
3. Learn cutting-edge problem-solving and build the skills to thrive in a dynamically changing world
Our students are exposed to a breadth of business issues which helps them understand the big picture − how it all fits together. They also have the opportunity to go into depth in a field that inspires them, such as: finance, marketing, people management, enterprise creation and international business.
But our students can also do things to put that knowledge into action. On our programmes, our students:
Become better leaders and team members
Learn how to network, persuade and influence
Use their creativity to make decisions and solve problems
Collaborate with real business  examples include launching live marketing activity for brands and conducting market research for start-up enterprises
Work with the industry's top software including Wharton Research Data Services (WRDS), Bloomberg and Datastream
Are exposed to high-quality guest speakers from the business world
Have access to a host of student events to enhance their learning experience.
4. We place employability at the front and centre of everything we do
Our students are our best advertisement. If you want to know what kind of business school we are, look at what our students do and how our graduates fare after they have completed their studies. Employability is built into our curriculum in almost everything that is studied, but opportunities go way beyond what happens in the classroom.
Our programmes bring students into contact with business and increasingly, our undergraduate students are choosing to spend a Professional Training placement year with companies such as:
Allianz
Microsoft
IBM
The Walt Disney Company
GymShark
Ericsson.
Several of our postgraduate courses also offer students the chance to put their learning into practice with a three to six-month placement commitment. A growing number of students are also creating their own enterprises in industries like fashion, gaming and communications.
Find out more about our placements and student career development.
5. Join an outward-looking community of students and staff who have an impact locally, and globally
Our staff and students come from almost 130 countries, we partner with 47 universities around the world and work with thousands of different companies. We are a school with real and significant reach. Lots of what we do is in Guildford, but you will also find our students working and studying across Europe and North America, Australasia and Asia. We believe that the joy of university life comes with the opportunities to meet and work with people from different cultures, to develop an understanding of something you are genuinely passionate about and to take your ideas and put them into action.
Every year our Study Abroad programme gives students the opportunity to do just this by acquiring international experience during their studies. 
Find out more about our global culture.