---
news
GCARE spreads the word on clean air in kitchens to China, Malaysia, Nigeria and Kurdistan.
Guidance on improving indoor air quality while cooking has been translated into four new languages – helping households, builders and policy makers to mitigate the harmful impacts of kitchen emissions.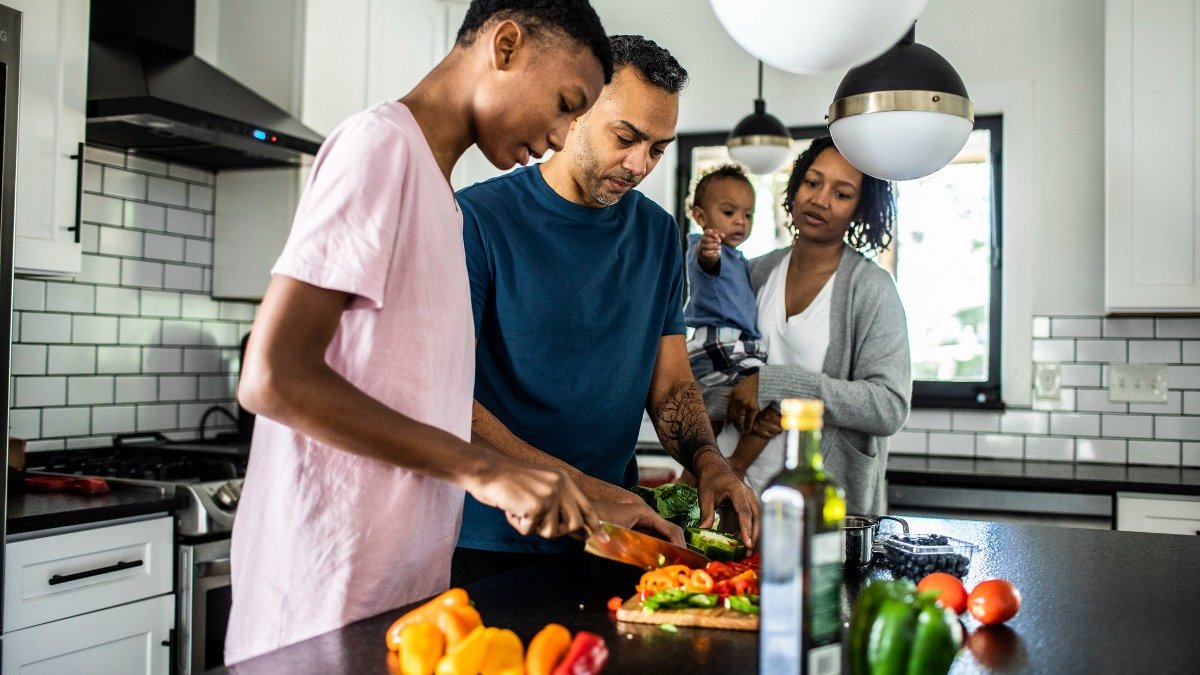 Surrey's Global Centre for Clean Air Research (GCARE) has increased the global reach of its guidance on improving air quality in kitchens with the four new translations. The guidance was already available in English, Arabic, Hindi, Portuguese and Spanish.
Cooking is a leading contributor to poor indoor air quality, responsible for four million premature deaths annually and linked to illnesses such as heart disease, lung cancer and strokes.
The guidance gives advice on cleaner fuels, healthier ventilation practices and new home design among other topics. It builds on studies carried out as part of the Clean Air Engineering for Cities (CArE-Cities) and Clean Air Engineering for Homes (CArE-Homes) projects. In these, GCARE's researchers worked with international collaborators to investigate 60 low-income kitchens across Asia, South America, the Middle East and Africa, and discovered that unhealthy cooking practices such as frying led to an increase of over 50 per cent in harmful fine particulate matter emissions.
Professor Shi-Jie Cao of Southeast University, Nanjing, China said: "We are proud to collaborate with GCARE researchers in producing this much needed guidance that speaks to people about problems they face in their daily lives and providing easy to implement solutions. In China, we are planning to use this document in awareness campaigns targeted at women in rural areas, have it available through official national health pages, and present it to civil/environment society entities that can impact policy development and decision makers." 
Dr Nasrin Aghamohammadi of the University of Malaya, Kuala Lumpur, Malaysia said: "Clean air is the first basic requirement for a healthy community. The Clean Air Kitchen guidance addresses everyone's daily lives and suggests easy-to-implement solutions. In Malaysia, we intend to use these guidelines in awareness and health promotional programmes targeted in rural and sub-urban areas among other channels. We believe the guidance will be useful both in the region and in neighbouring countries where Malay is designated as a second language by the Association of Southeast Asian Nations (ASEAN)."
Professor Prashant Kumar, founding Director of GCARE, commented: "Few people think about the fumes generated by cooking meals for their family, but the associated health risk are all too real. However simple actions can improve home health significantly. For example opening a window, steaming rather than frying, and keeping those who aren't actively cooking out of the kitchen can protect people from inhaling harmful toxins.
"A holistic approach, with communication and participation among home occupants, homeowners and builders, and local councils is crucial for overall change and effective exposure reduction."
See all the available language translations of the kitchen guidance.
Find out more about GCARE and its research projects.